Sunday will be warm and sunny. A little breezy, too. Perfect day to get outside, enjoy it because rain is coming.
Monday will bring on and off rain showers and storms. Classic spring weather. Expect more "off" than "on" rain. Nothing severe is expected. There could be some lightning and thunder, but that's it. ETA looks to be just before lunchtime. See HRRR below: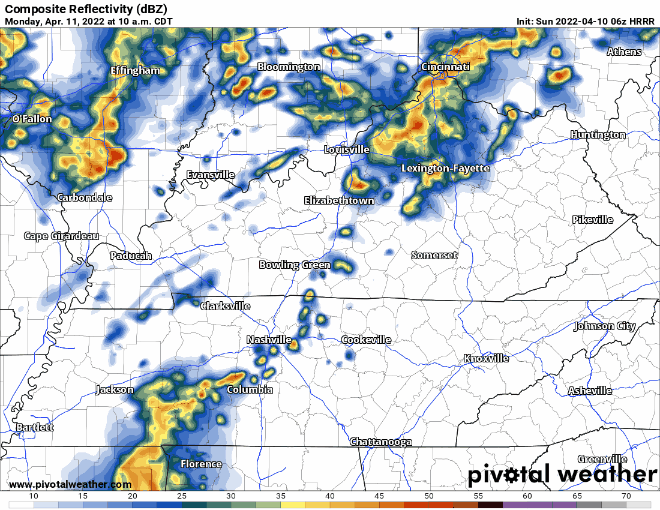 Another round of rain may slide in here late afternoon and again late Monday night. We will tweet the latest HRRR tonight, so check there for any timing changes.
Tuesday will bring more rain and storms. The timing on this looks to be the early hours of Tuesday. SPC has us outside the severe threat, just barely. Nothing bad is expected, but if the environment becomes more favorable for strong storms we will keep you updated. See HRRR below for timing: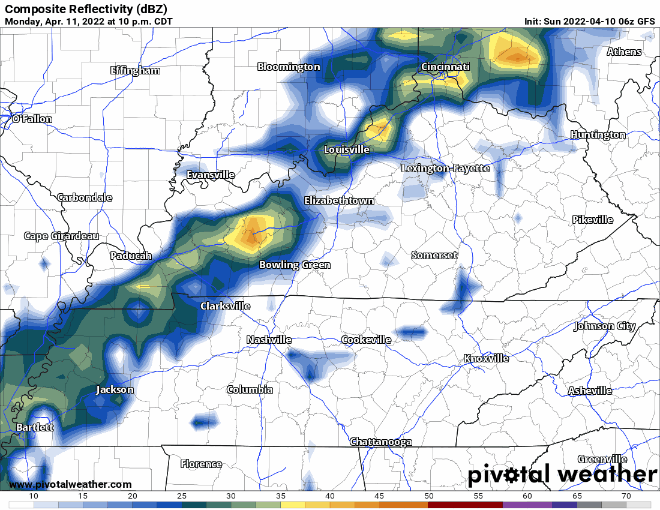 Wednesday is the main day to watch.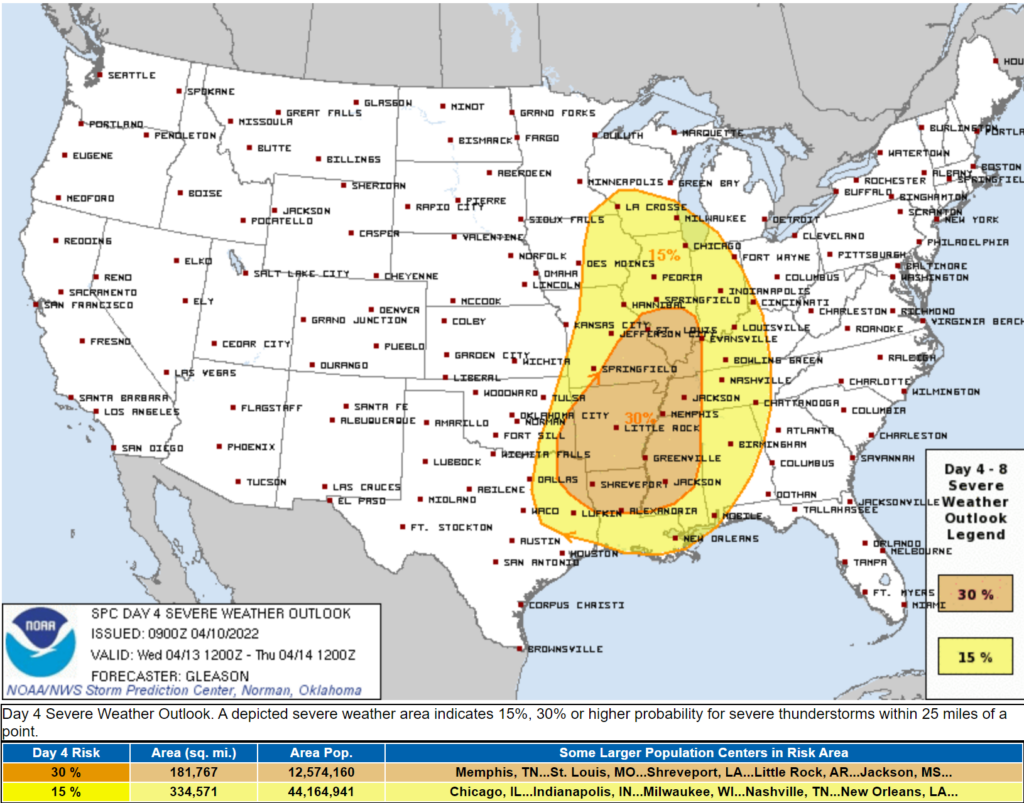 ETA looks like evening or late night. The models differ on the timing and they're still pretty low res at this range making details unavailable. Looks more like a straight line wind with low probability tornado potential. It also looks "worse" to our west, with the line maybe/hopefully weakening as it moves through Middle Tennessee. If the GFS/Euro models can get together and agree tonight or tomorrow, we may have more specifics. So a lot could change. For now be sure you have a plan for severe weather Wednesday. Hopefully you won't need it.
---