Today is a heavy day in Tennessee. March 3, 2020 brought so much destruction, loss, displacement and pain to our lives. Loss of homes, businesses, belongings, and loss of life. All in a few short moments, two souls were taken from us that night in Nashville:
Mike Dolfini & Albree Sexton.
I know not everyone was fortunate enough to have met them. For those of us that were, while they were only here a short time, it without a doubt felt like we had known them for a lifetime and beyond. For those of us that weren't, I wanted to share a little bit about how special they were to all of us here in Nashville. But I don't know if there's much I can say that hasn't already been said about how incredible they were. And at the same time, I feel like there's so much left unsaid about how impactful they were to so many of our lives.
Mike & Albree came to us from California, where their families and best friends are still grieving them deeply. Their love for adventure, travel, and each other brought them across the country, and by chance one late evening, straight to our door at Attaboy. We were beyond lucky to have had them become part of our team here. Albree said she wanted to work at Attaboy because the staff inspired her with their resolute work ethic, teamwork, and professionalism. But in reality, both Albree and Mike were the epitome of those attributes. To a T. Mike was the one who brought our staff a more positive outlook on life. The outlook we are all trying to carry on. He would always say, "Positivity is an infectious choice, and we dictate the culture." Every single service we miss his larger than life presence. And Albree – her laugh! She lit up any room she walked into and carried her love and light to every single person that were fortunate enough to be served by her. She always wanted to leave people better than she found them, and she did that on a daily basis.
They were the best of us.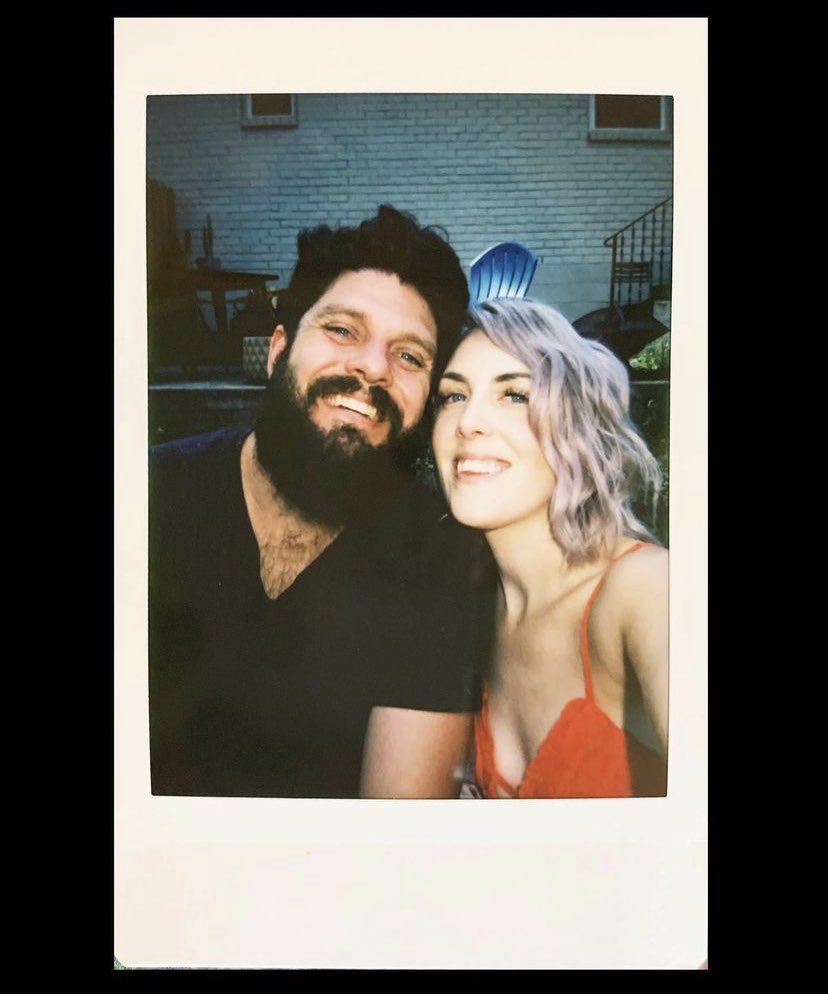 Mike called anyone he loved or admired an "absolute legend." And now I see that as the only appropriate way to refer to them both. The most incredible human beings, inside and out. Apart, they each had their own unique fire. Driven, passionate, artistic, intelligent, wise beyond their years, and not to mention stunningly beautiful. Together they were an unstoppable force. A partnership that showed many of us what true friendship and true love really mean in this day and age. A duo that loved fiercely and loyally, that led each day with compassion and patience for anyone that crossed their paths. A force that changed the lives of so many for the better in their short time here in Tennessee.
I am still angry that mother nature took our friends too soon. I am still angry at the amount of trauma this has caused so many people who are so, so dear to me. But as I sit here in Nashville this week, under much needed rays of sunshine, clear skies and a gentle breeze … I feel them. In the midst of all the heaviness, grief and fear that surrounds us in the world right now, I feel their light. I feel their comfort and their joy. That is what they were to so many, and that is what they always will be. Our cloudless & blue sky sunny days. Reminding us from California, across the oceans, and back to Tennessee, "Always keep your face to the sun and the shadows will fall behind you." Onward, upward, and positive vibes.
Love,
Riley Ellis, the Attaboy crew, and all of their dearest friends in Nashville 🖤