It's going to rain and probably storm Friday. Storms carry a low-probability chance of turning bad.
The Storm Prediction Center and NWS-Nashville think the biggest threat is damaging straight line winds (58+ MPH). There's a localized flooding risk especially in urban areas. One inch diameter hail and tornadoes are possible, but both are less likely. See outlook below. (Editor's Note: you might notice SPC has the hail risk a bit higher than NWS-Nashville. That's a distinction without a difference, when in doubt, I like the local forecast).
Rain/Storms are possible in the morning. We'd prefer a morning arrival because a morning arrival would limit instability and decrease storm power later in the day. The 12z HRRR model has the storms coming in waves, one late morning, another mid/late afternoon, then a line arriving after dark.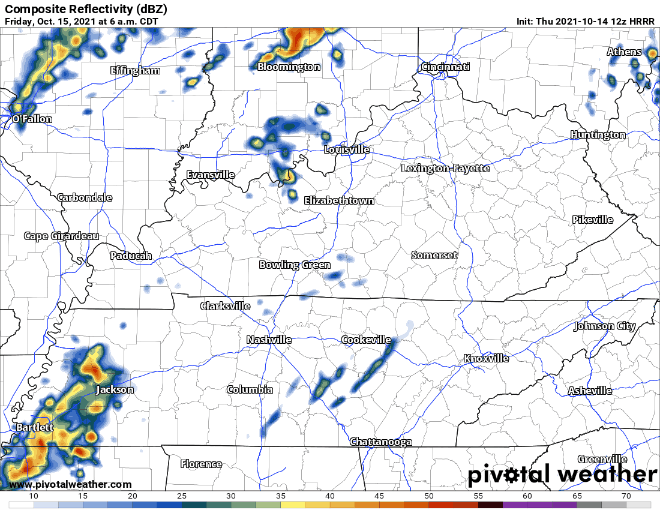 The severe threat will depend on when storms arrive. If we are sunny in the morning and the first storms arrive mid/late afternoon, severe weather concerns will increase. Cloudy, rainy morning will decrease the storm threats across the board.
Most data looks pretty meh for the worst storms, with only a few isolated spots spiking 1.0 on the significant tornado parameter, and 1 isn't that high, really. So we are sounding no alarms right now; however, definitive forecasting for severe weather 24+ hours before the event can be hot garbage, so check back on our Twitter tonight and tomorrow for updates. There will be updates, forecast changes likely. New data beats old.
After a wet day Friday, we are clear, sunny and cooler for the rest of the weekend! Autumn temps arrive (once again) with highs for this weekend topping off at 70 degrees and dewps in the low 40's.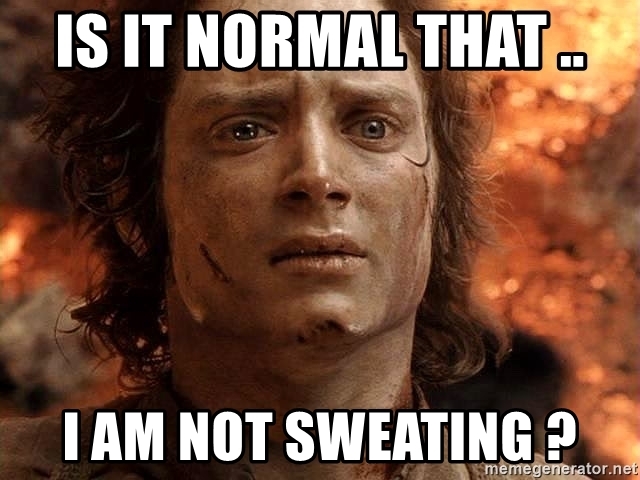 Check out these seven day temps: