Today we're looking at the possibility of dangerous storms. Here are the Storm Prediction Center outlooks we are a part of: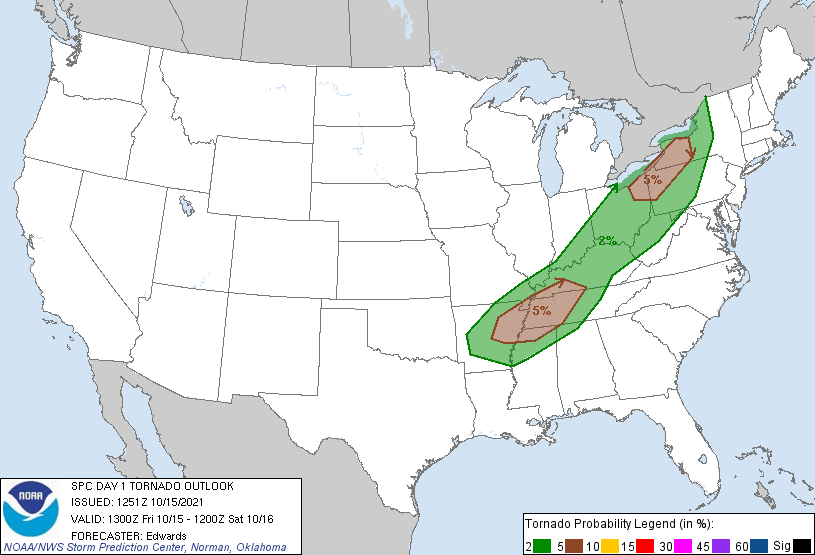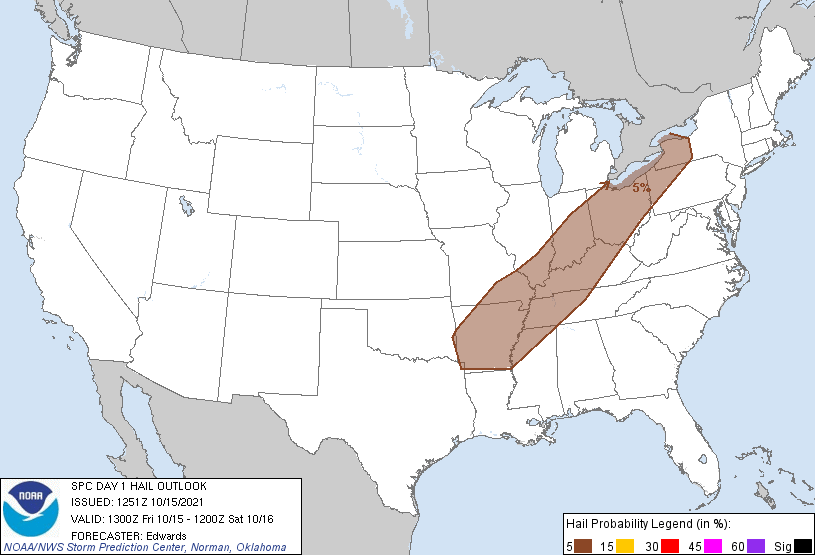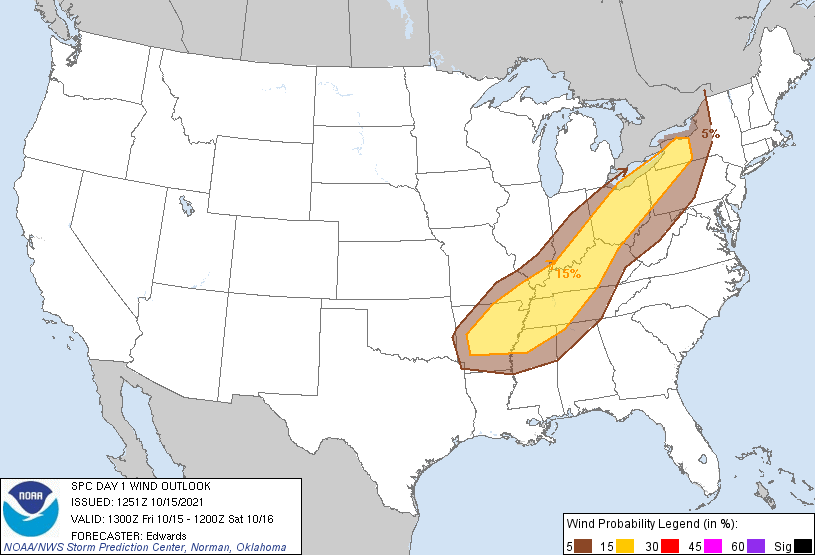 The HRRR model has been back and forth with whether storms will come through mid/late afternoon. The latest runs suggest mid/late afternoon storms are not likely, but we wanted to mention the possibility.
The main event arrives after dark, as a line of thunderstorms. ETA range is 8 PM to midnight, but most likely in the middle of that range.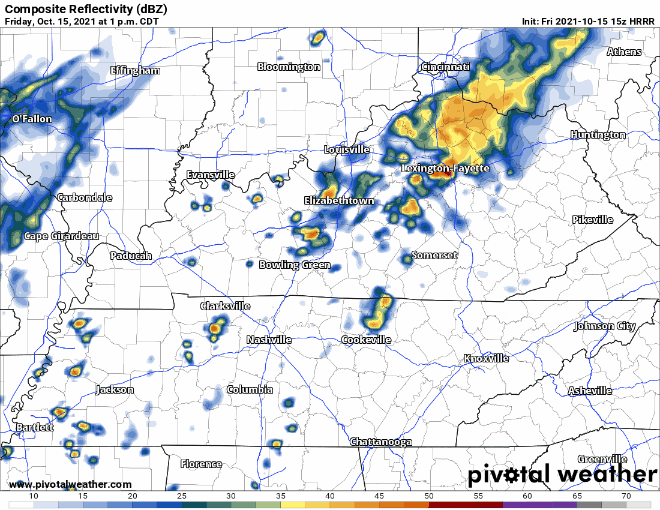 It's important to remember that these models are not always 100% accurate with timing, so remain connected for timing changes.
Lightning is likely with the approaching storm line tonight. Rain will be heavy, and blowing sideways, likely converting your umbrella from rain shield to something you have to throw away. If you have a lead in the football game tonight, run the ball.
The line should be in and out, lasting about an hour. Any isolated tornado (if it happens) in these lines are usually found at the beginning of the rain line, but sometimes they can be embedded further back. Never wait for the rain before taking shelter should a warning be issued. Go ahead and shelter right away.
We will be watching surface winds as the line approaches — if those winds come more out of the S/SE than the SW, we may see tornado development. If surface winds are more SW, tornadoes will have a hard time forming. The after dark storm line arrival should limit storm-fueling instability, which is a good thing. Other forecast data (such as HRRR soundings) also depict a low level inversion that may make it difficult for a developing funnel to become a tornado. No need to worry right now, but do not ignore.
The main concern is damaging straight line winds. A powerful cold front will be driving this storm line. The ability for 58+ MPH winds to hit the surface, then spread out, will be there regardless of the factors that may limit tornadogenesis.
Below is the forecast summary graf from NWS-Nashville, concerning all of Middle Tennessee, us included: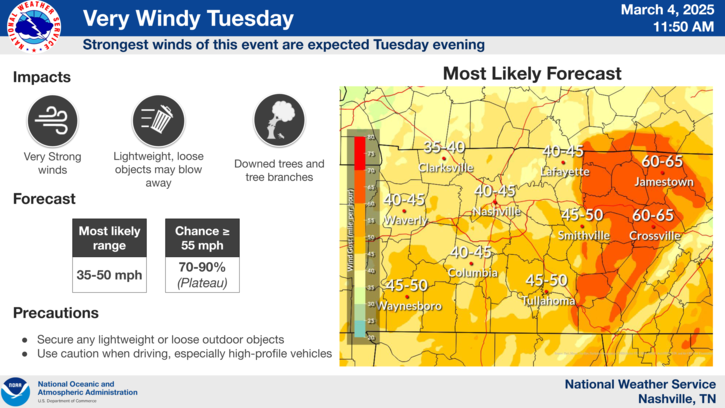 Rainfall will be heavy, with brief, localized flooding possible, especially in our most urban locations.
This forecast may need revision. ETA changes are possible. We'll cover this event until it ends over on our Twitter.
On the bright side, these storms are mainly caused by a cold front moving through, which means when you wake up tomorrow, it will actually feel like mid October! It will also stay dry Saturday, and our next rain chance isn't until Wednesday.