Showers for some of us are possible today. HRRR below has scattered showers from mid morning to early afternoon.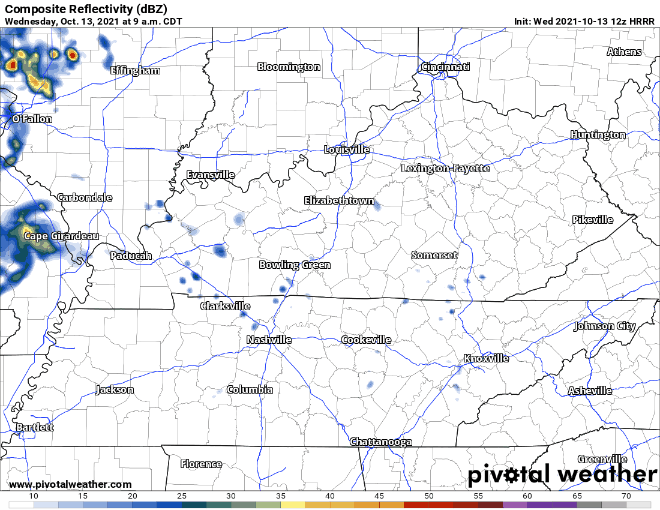 Our next rain-maker will be in the form of a strong Fall cold front. At the moment, the window for rain opens early Friday morning and closes pre-dawn Saturday morning. We believe the heaviest rain will fall Friday afternoon through the night. All of this should add up to between .25″-.50″. Check back on timing if you have outdoor plans Friday night.
There is also a small chance of a storm reaching severe criteria as this front comes through. SPC clips us with a 5% chance of seeing damaging straight line winds within 25 miles of you on Friday.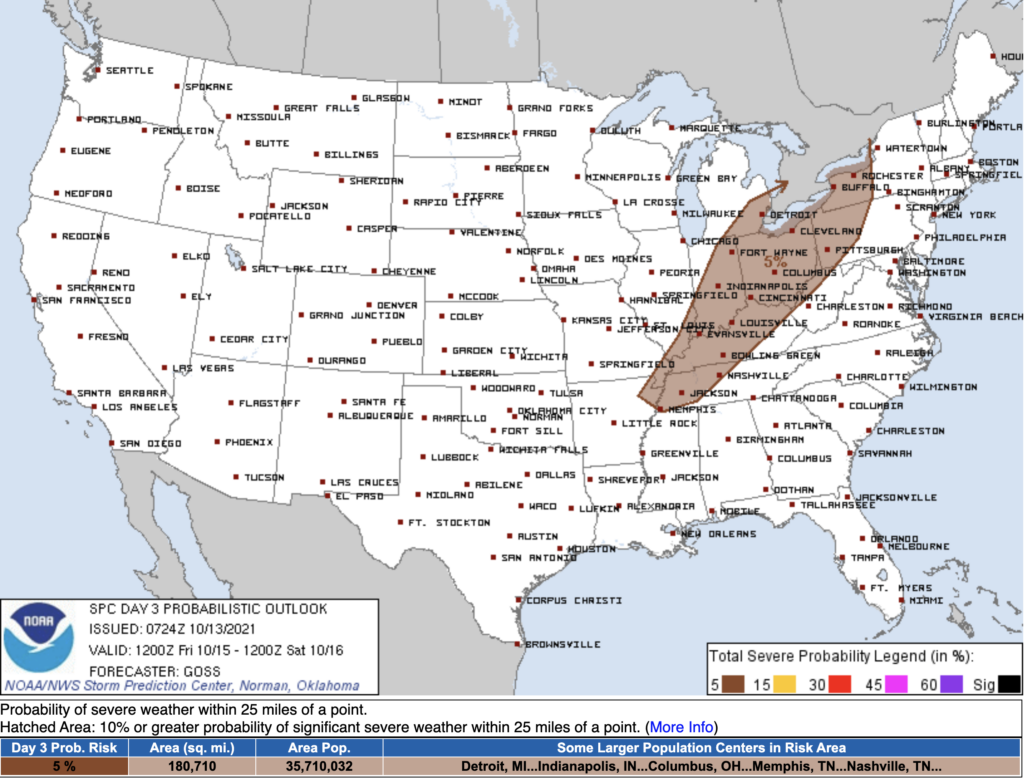 After the front moves through, temps and dewps drop off significantly. High's top off at 70 and dewps sit around the low 40's for the rest of the weekend. If that doesn't feel like fall I don't know what does!