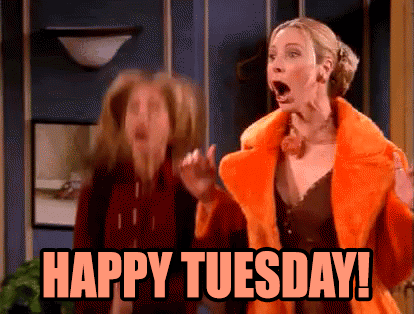 Clouds cover the area today with scattered showers and storms continuing to move through. Shear is low so not expecting severe weather to tag along with these. Still be prepared for wind gusts and lightning storms in the mix. Storms and showers should mainly be out of the area by 9pm-10pm, see HRRR below.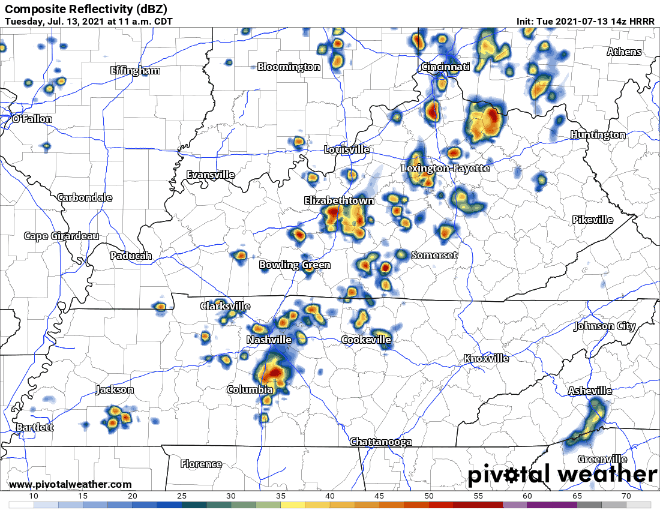 A few scattered showers may linger into early tomorrow morning. Wednesday is looking pretty dry for Davidson and Williamson counties. If storms form, the greatest chance of storms is from mid afternoon till 8pm-9pm.
HRRR shows a couple blips in our area in this time period nothing too crazy. With any summer afternoon shower/storm just keep a lookout for quick downpours, wind gusts and lightning.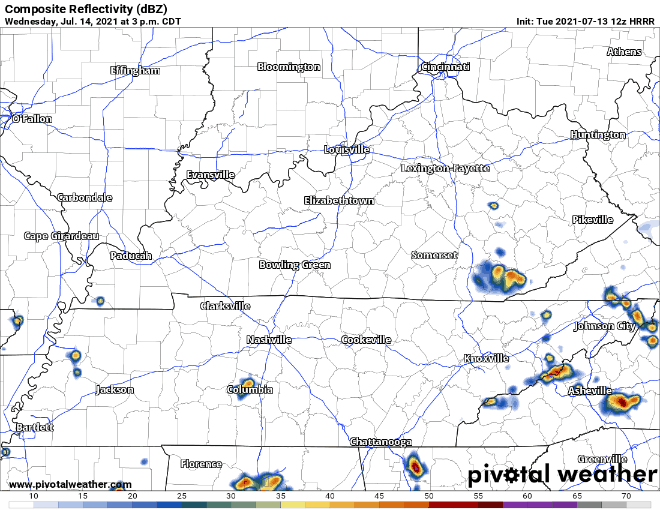 Wednesday is the start of some calmer weather for a couple of days. That continues into Thursday as the models show very little precip, although not totally out of the question.
Dew points stay in the upper 60's, beware of the hairdo ruiner! Temperatures reach towards the 90's for today and stick until the weekend when rain chanced start picking back up again.