Rain chances are taking a downturn the next couple days. Precipitation will be minimal. Now this doesn't mean you won't see any rain at all. But rain events won't be near as widespread as we've been used to recently, and chances of any turning severe are slim to none. HRRR says parts of our area could see typical summer afternoon showers, but most of the action will move east over the Plateau.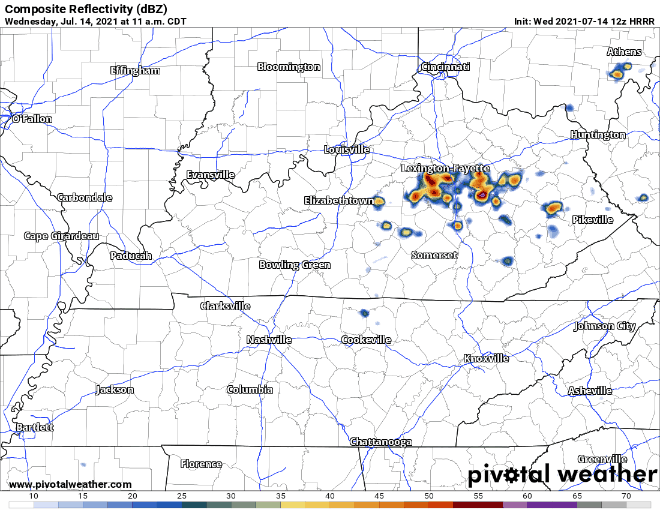 With our airmass drying out, focus shifts to temps and dewps. Dewps are forecasted to hang out in the upper 60s, which will still feel pretty humid.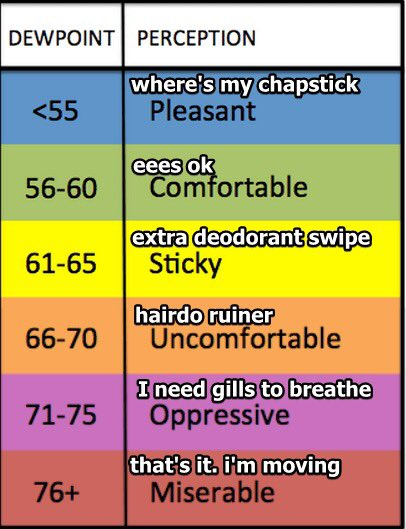 Heat index will be up into the 90s, and even the upper 90s on Thursday. Reason for caution if you plan to be out in the heat. Hydration is key!
When is More Rain Headed Our Way?
Most of us will see calm, clear skies today through much of the day on Friday. After that, rain will creep back into the forecast as an upper level trough inches closer. There looks to be multiple rounds of rain/storm possibilities this weekend. Right now, we think that window opens Friday afternoon/evening, but we'll have a better idea of when and where closer to time. Heavy rain and strong wind gusts could be a factor in the storms this weekend.