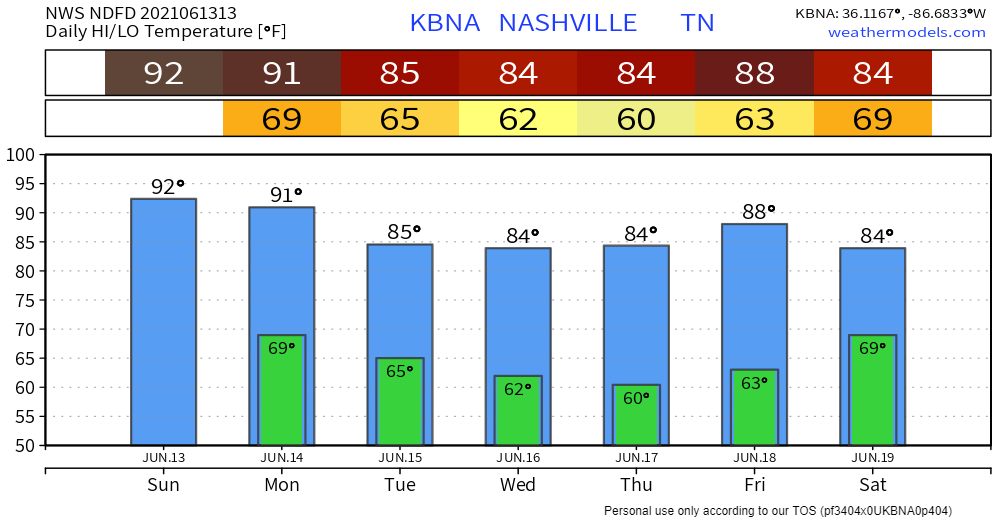 Temps up into the 90s this afternoon. Heat index is expected 99 degrees. Dewps in the low to mid 70s are oppressive according to the scale below.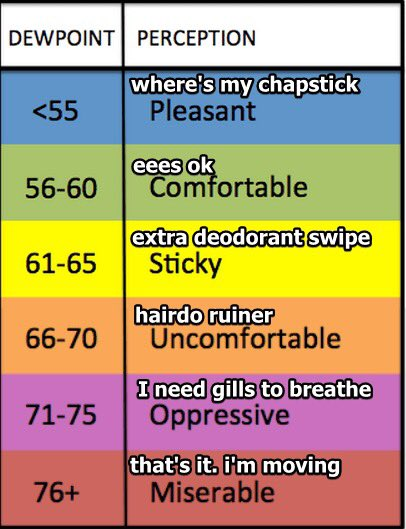 Most of the morning and afternoon will be free of rain. If you're thinking it's about time, don't get too ahead of yourself. Scattered thunderstorms are STILL a possibility with a cold front passing through the area late this afternoon.
Not much relief from the heat with the approaching cold front, but more of a chance for strong to maybe an isolated severe thunderstorm later in the afternoon. Nothing more than lightning and gusty winds are a concern. There's a small chance of pea sized hail or a damaging wind gust, but both are unlikely. Storms should move quickly enough to reduce any localized flood concern. The timing of these storms? Never 100% when or where indecisive storms like these will pop up, but our area will likely see some scattered events late afternoon into evening per the HRRR. I'd probably keep my outdoor plans but be sure to have a backup in case a downpour or thunderstorm pops up on me.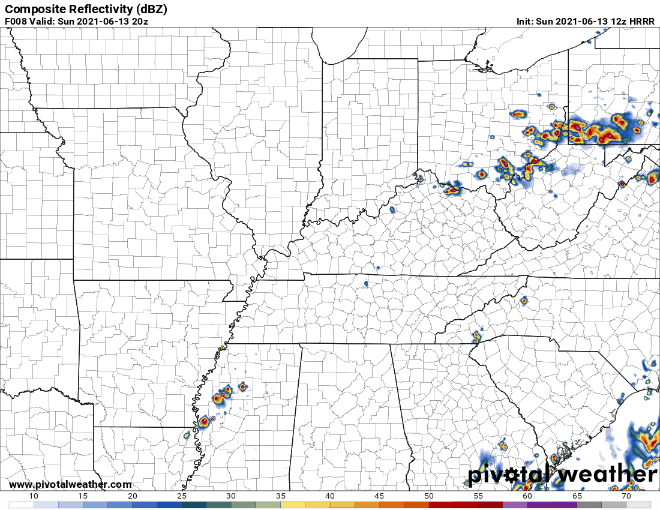 Drying Out on Monday…. Finally!
The cold front will sweep away humidity and rain chances. We'll see remnants of the heat and humidity on Monday, but less of it thankfully.
By Tuesday, cold air coming down from the north will make for a noticeable drop in dewps and temps. The next time the models are seeing a realistic chance of rain is Friday, but it's too far out to know for sure.