Even though the rain has departed, flooding still remains a concern, especially if you live near the Harpeth River in Bellevue. If you come across a road with water over it, please do not attempt to cross is. It's difficult to judge how deep the water is and it doesn't take much to cause big problems.
Early Spring Cold Snap
Don't put those jackets away just yet. Old Man Winter comes back Thursday morning through Saturday morning with potential for a hard freeze Friday Morning…
We continue to expect a hard freeze across the entire area late Thursday night into Friday morning. We will be issuing frost/freeze headlines later today.

NWS AFD 03-31-2021
Some areas could drop as low as the mid 20s! Be sure and cover those beloved plants and sensitive vegetation.
Good News
After the cold snap the next few mornings, we warm right back into the 70s with no rain in sight through the next Wednesday.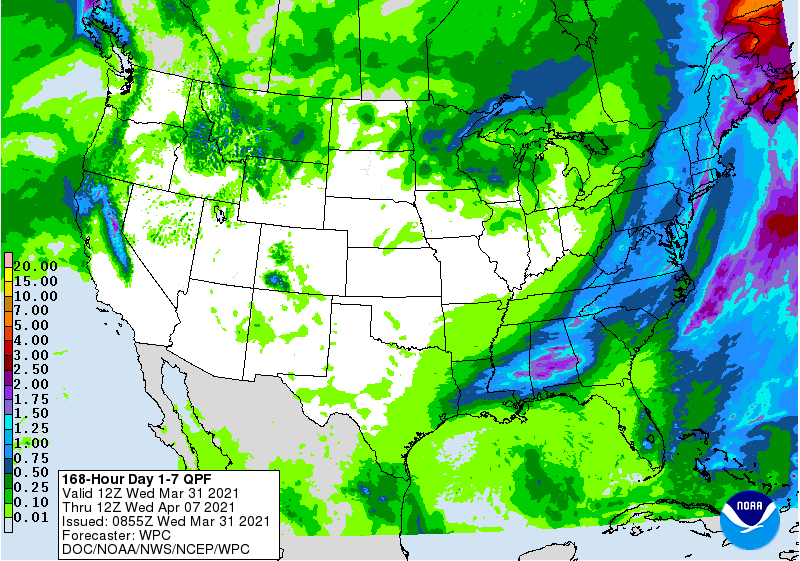 Happy Wednesday!