Chilly Start to April
The temperatures this morning are no April Fool's joke!
High temperatures will have to stretch to hit 50º by this afternoon. The climatological high for this time of year is around 65º, so we're far below normal.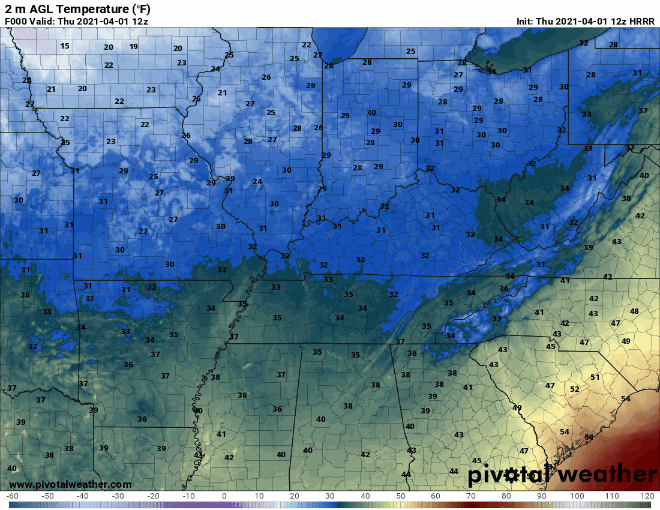 A north wind this afternoon will make temperatures feel even colder…. Just what we want to hear for the first day of April!
The good news is the sun will be shining in full force.
---
We are under a hard freeze warning for Friday morning. Keep your plants covered if you want them to survive. Temperatures should dip down into the upper 20's by early tomorrow morning. 
A word of caution:
Friday we will warm up a few more degrees, though still below normal.
Weekend Warm Up
You already know what's happening this weekend–another frosty morning Saturday!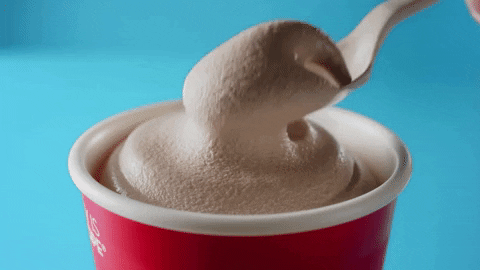 Not as exciting as a Preds frosty, sorry.
By Sunday, we should begin our warm up. We are looking at a possibility of 80º by Wednesday!
No rain until then.
After Wednesday, models are in disagreement about precipitation chances. I'm going to leave it out of this forecast, mostly because the models are quite unreliable this far out. Just mentioning it so that you can keep possible late week rain on your radar (no pun intended).
March Recap
For those who are unaware, we received a lot of rain:
All our rain fell over the course of 12 days.
In terms of temperatures, our average high was 66.7ºF, and our average low was 44.7ºF. Pretty much on par for what we would expect in March–maybe a little on the warm side.
Here's hoping April is a little less noteworthy!