Splat:Melt (except at elevation)
Those atop hills may have woken up to a treat in the form of white frozen stuff. Maybe enough to break out your sled. But that's probably a bit of a stretch.
Big flakes fell while most of us slept. Most of us were too warm, too low in elevation, for it to stick.
We spent a few hours below freezing in everywhere Williamson/Davidson.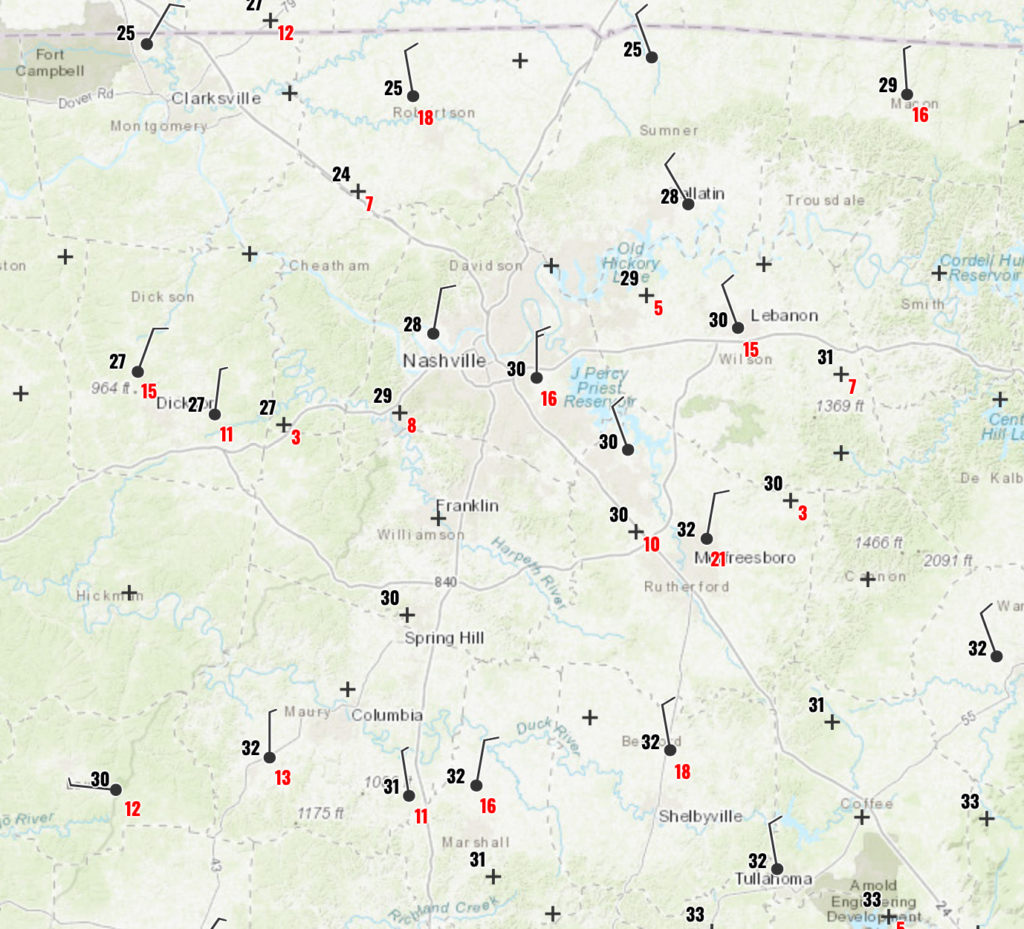 Any accumulated snow should melt away late this morning or this afternoon as we approach our afternoon high temperature of 40º. Until then, beware of slippery bridges and overpasses.
Today will feel downright cold. Wind chill temperatures will be hard pressed to get above 30º.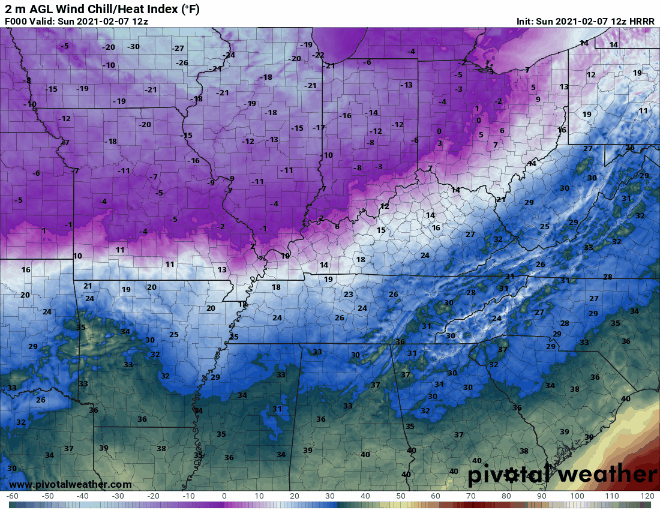 Tomorrow we will warm up to the mid 50's.
Two More Chances of Precipitation This Week
Chance #1: Tuesday
This one doesn't look too promising.
The recent model trend shows the rainmaking low pressure center moving farther and farther north and away from us. Our rain chances decrease the further that low moves north.
The GFS and Euro both show us getting nothing.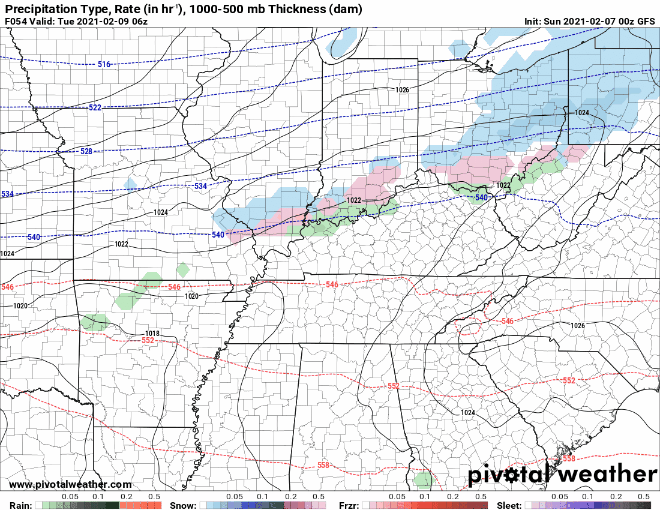 Don't count out Tuesday outdoor plans yet.
Chance #2: Wednesday & Thursday
A cold front from the Plains will slide our way and bring some precipitation along with it.
Ahead of the cold front Thursday, warmer air may allow for a few claps of thunder in the south, but left out mention for now as model confidence remains low.

-NWS Area Forecast Discussion
You probably already know what I'm going to say next.
Snow is possible.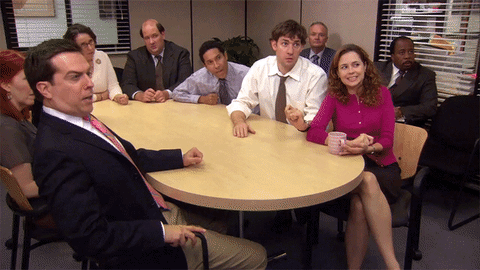 Likely just a dusting at the tailend of the rain. Don't get your hopes up. It's early, and models will change their minds many times before then.
[S]ome snow will be possible Thursday evening into Friday morning. This will be when the moisture is moving out as well, so still too early to tell on accumulations

NWS Forecast Discussion, 2/7/21
Here's the GFS's current thinking: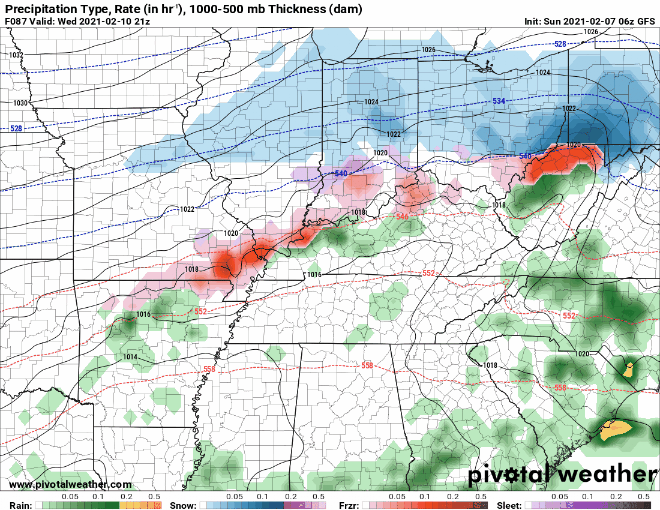 Some of the coldest temperatures this season will arrive behind the front if the GFS is right. The Euro model has a different idea. Many of your apps are ignoring compelling evidence to the contrary when it's putting out snow totals, very warm, or very cold temperatures.