But First Some Welcome News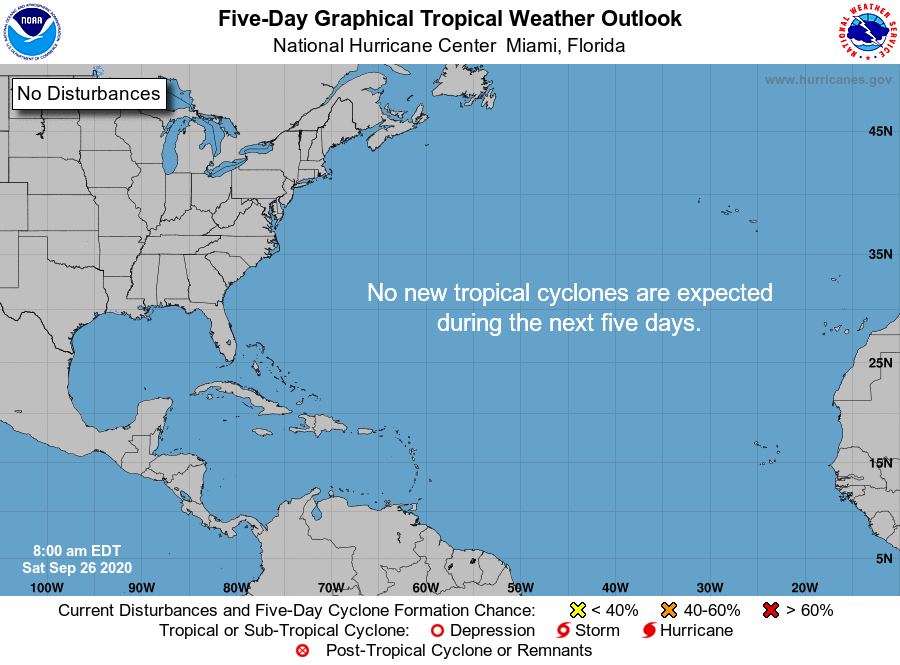 Not a single system on the map and nothing is expected to form over the next 5 days.
After a busy couple of months, we could use a break
Warm/Humid Saturday
Dense fog this morning will give way to partly cloudy skies and warm temps this afternoon. Highs should top out at 80. No rain.
Dew points will be in the mid 60s which will make it feel rather sticky.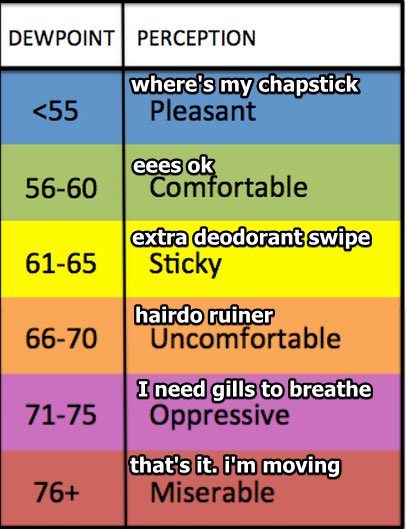 Rain Chances Increase Sunday
Maybe a touch warmer and more humid. Low 80s for highs with dew points in the mid 60s.
Might have to dodge a shower or two.
Euro Model shows some activity during the afternoon hours.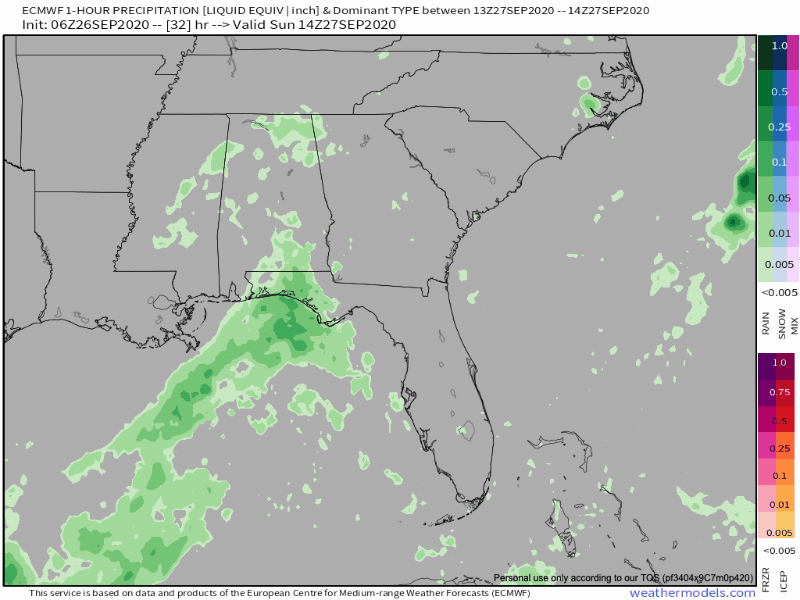 If a shower interrupts your cookout/lake trip/golf outing, probably won't last long with no flooding or severe concerns.
Cold Front Szn
Before we feel the cool air and low dew points, we'll have to deal with the rain.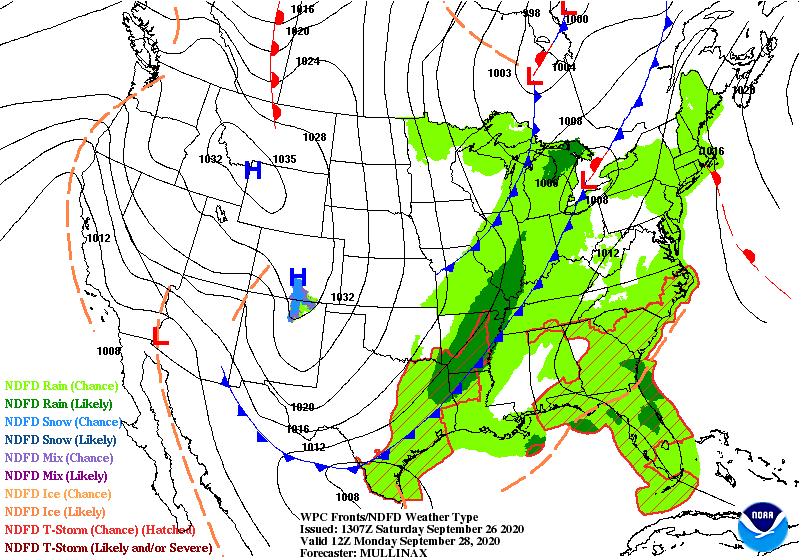 Cold Front #1 will swing through Monday. This will bring an increased round of showers/storms. Severe weather looks very low at this time.
Here's what NWS Nashville says
Next chance of rainfall for all comes on Monday as a cold front is set to move through the area. Could see some periods of heavy rainfall and a few storms Monday afternoon. Expecting total rainfall amounts to be below 2 inches.

NWS AFD 9-26-2020
Accordingly, WPC has introduced a low-end flash flooding threat for us Monday.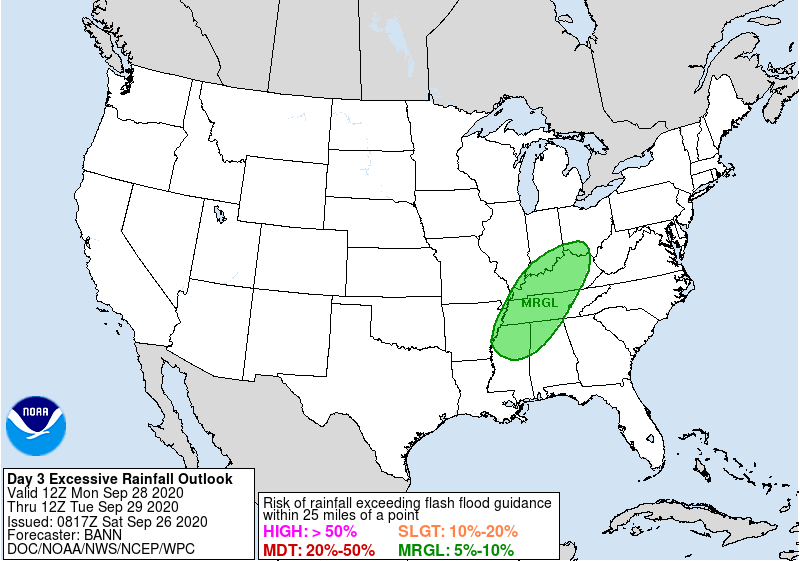 Rain should hang around Tuesday before ending Tuesday evening.
Make Way Cold Front #2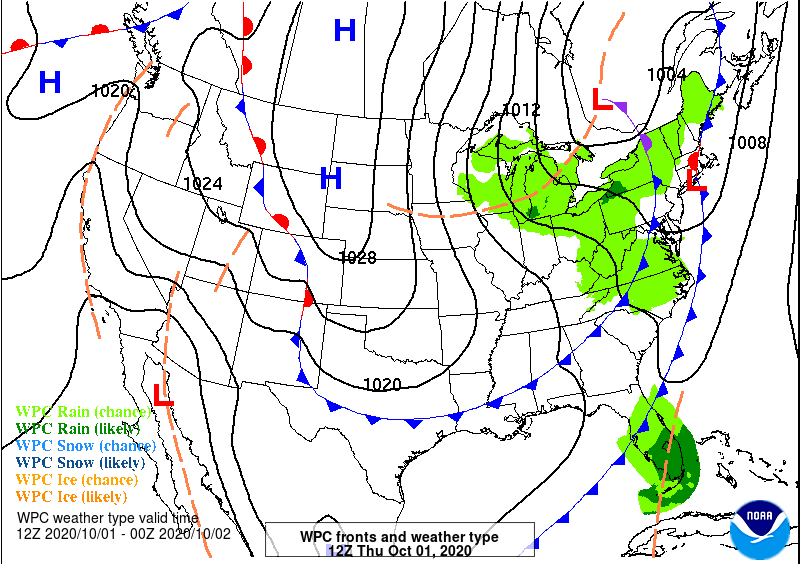 The second front will push through Wednesday night-Thursday morning. Once this moves through, highs could drop into the 60 with morning lows in the 40s!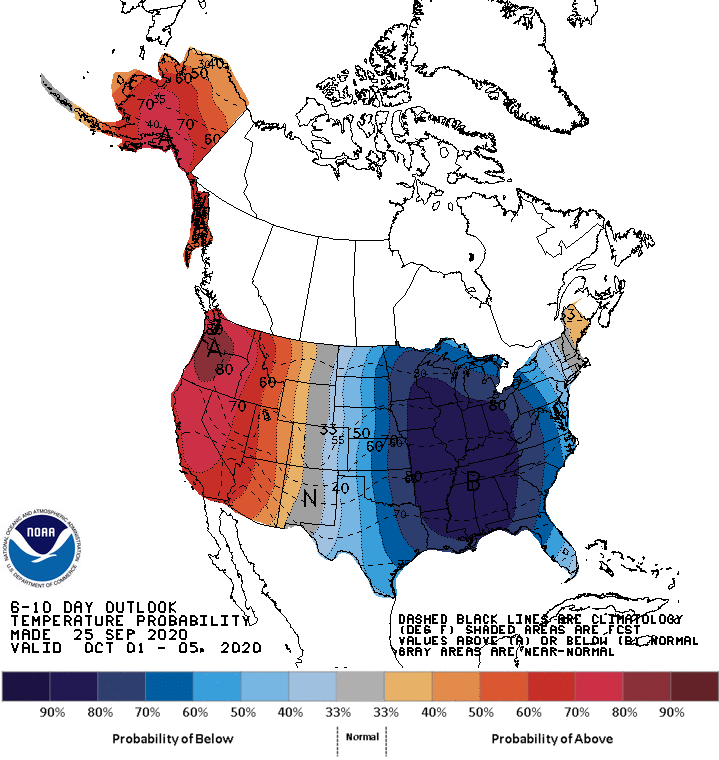 CPC shows a very high amplitude pattern. Above normal temps west of the Rockies, below normal temps east of the Rockies.
Enjoy the warmth this weekend.