Sunday will be partly cloudy with a high of 83. Dewpoints in the mid 60s will make it feel sticky as well.
Upper-level low to our south might try and bring up a few Sunday afternoon showers. HRRR Model isn't impressed and neither are we.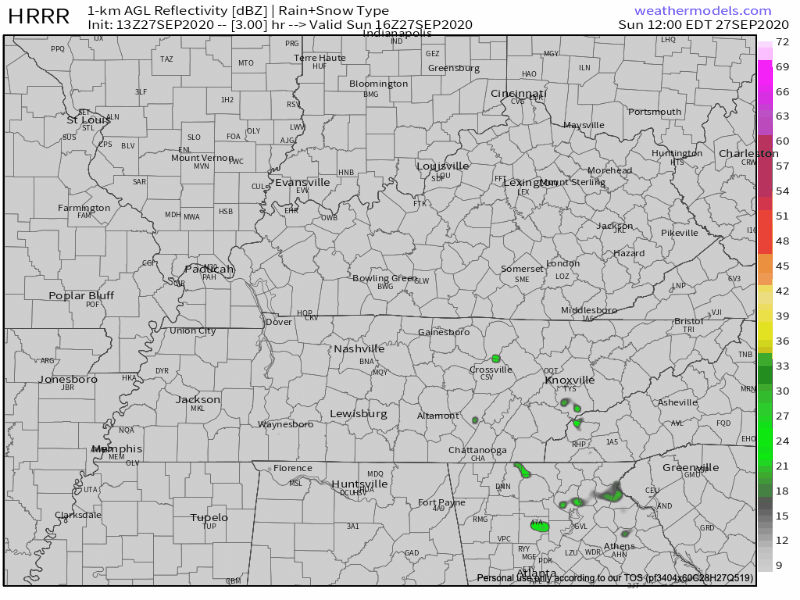 A few passing clouds to tonight with a low of 64.
Rain Monday
Monday will have a "fall feel" to it. Our high will come around noon and once a cold front passes, temperatures will fall throughout the afternoon.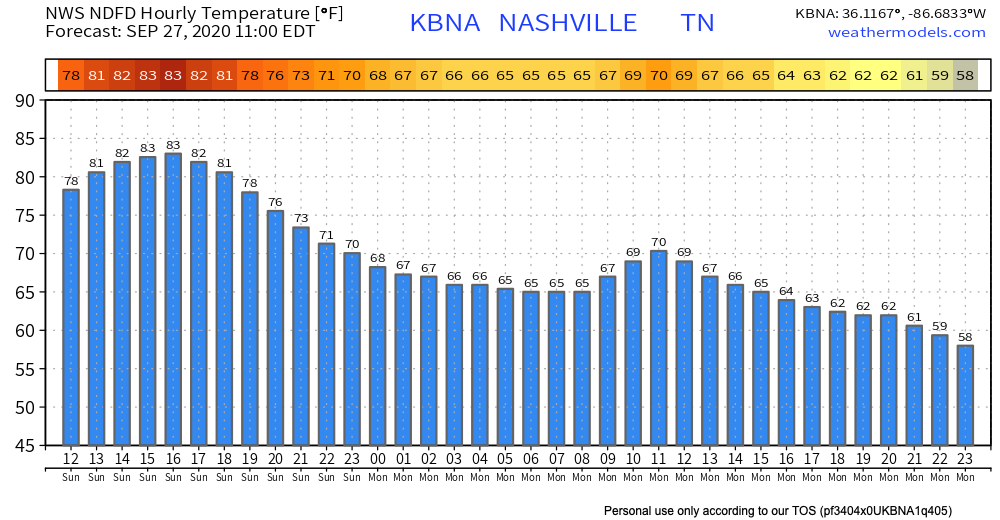 The 1-hour Euro model predicts rain beginning as early as noon, lasting through the afternoon hours.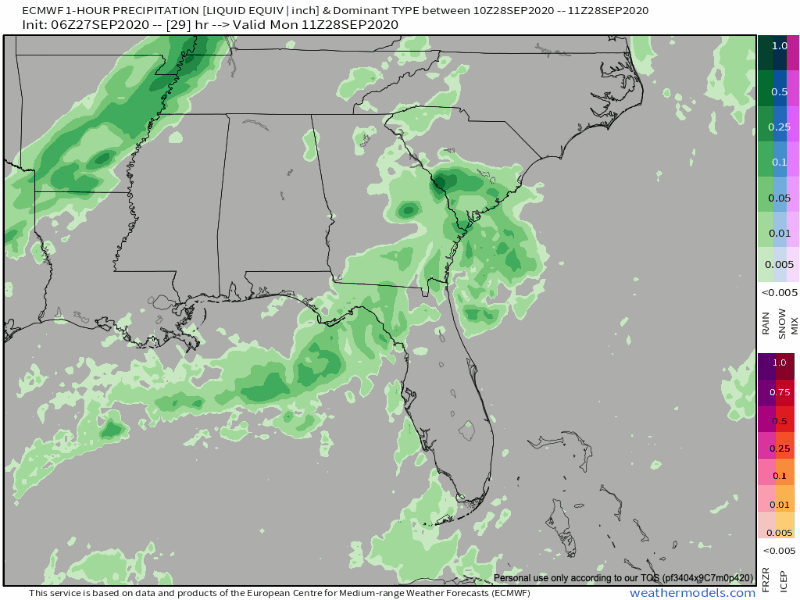 Most of the rain will come after the cold front has passed. This will eliminate meaningful severe weather concerns.
Thunder will be possible directly along the front and the bulk of the rainfall should be post-frontal. More shear is available due to the front, but soundings quickly become deeply saturated, killing lapse rates and removing any excessive chance for convection to get started.

NWS Nashville AFD 9-27-2020
Previous model runs suggested that rain may linger into Tuesday. That now looks unlikely. So probably rain just in the afternoon into the evening.
Rainfall totals look to be in the 0.25″ to 0.75″ range with some spots maybe getting an inch. But on average, expect 0.35″ or so, which is usually enough to rain out Monday night sports stuff. Depends on your field.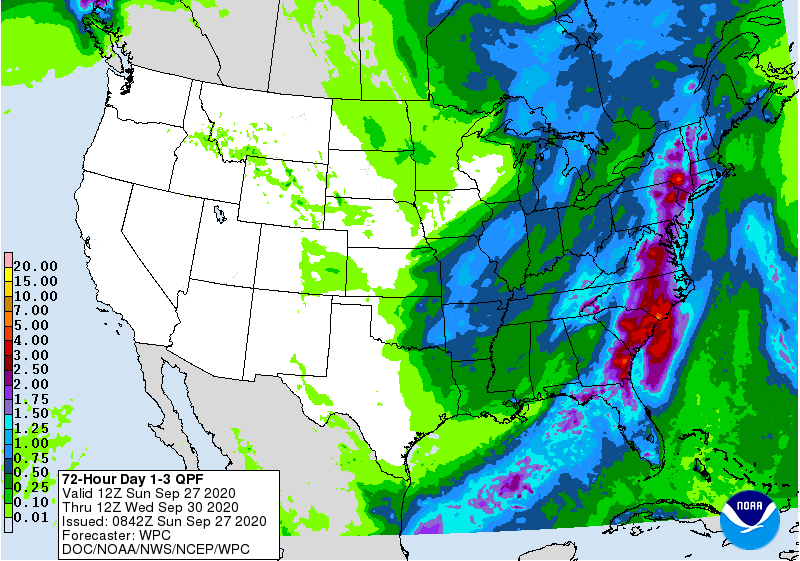 Monday's rain is the only expected rain event until at least Saturday, October 3.
Chill in the Air
Check out the temp drop in the week ahead.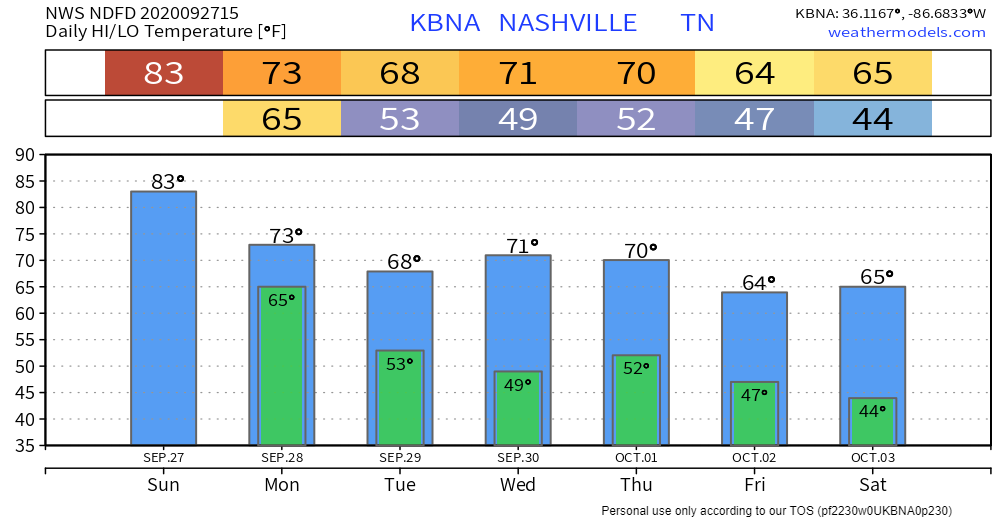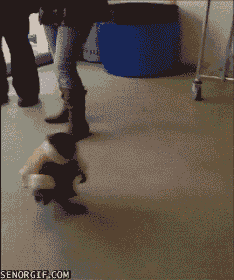 A second cold front will drop through Thursday-Thursday night. For now, it looks like the front will pass in dry fashion.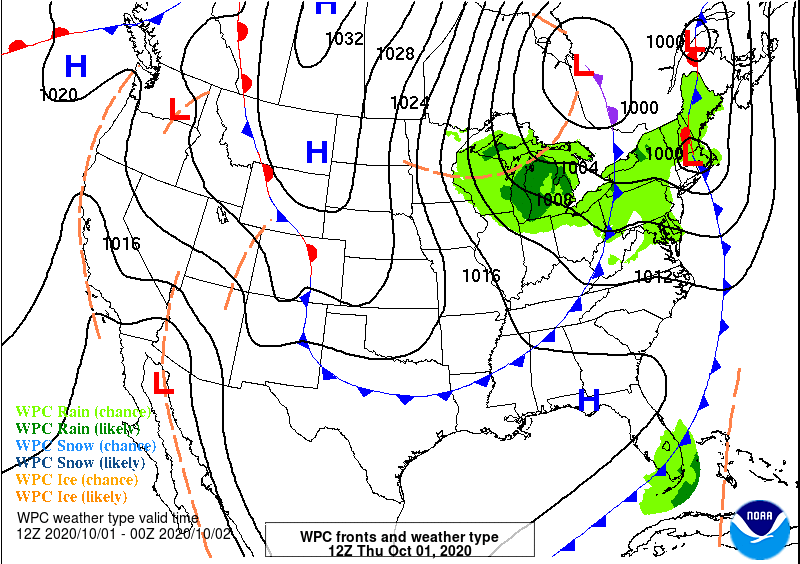 This will allow for fall temps to settle in.
Lows in the mid 40s are likely. Some of the colder spots may see low 40s Saturday morning. Remember in many low lying areas backyard temps can drop more than a few degrees below the official low.
Our average first Fall frost happens November 1. NWS-Nashville didn't mention frost concerns in its forecast discussion covering the next seven days, so that's a good sign for planters. But I'll bet a few backyard weather stations will see upper 30°s around sunrise some time in the next seven days.