Partly Sunny and Warm-ish on Friday
The clouds will gradually clear up throughout the day today. The HRRR shows rain staying off to our east. A few popup showers may appear, but they will likely stay out of Williamson/Davidson.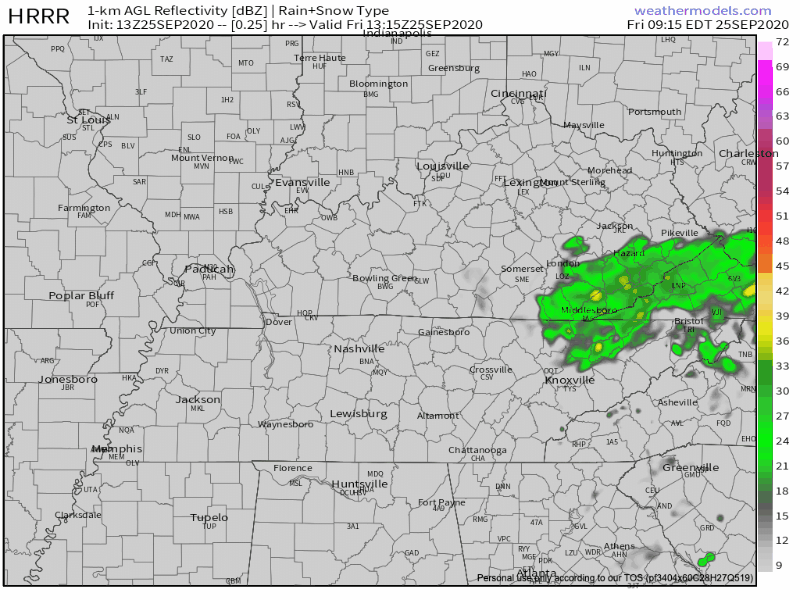 Over the next day or so, the lingering moisture from Beta will also push off to the east. Make way for clearing skies and warming temperatures!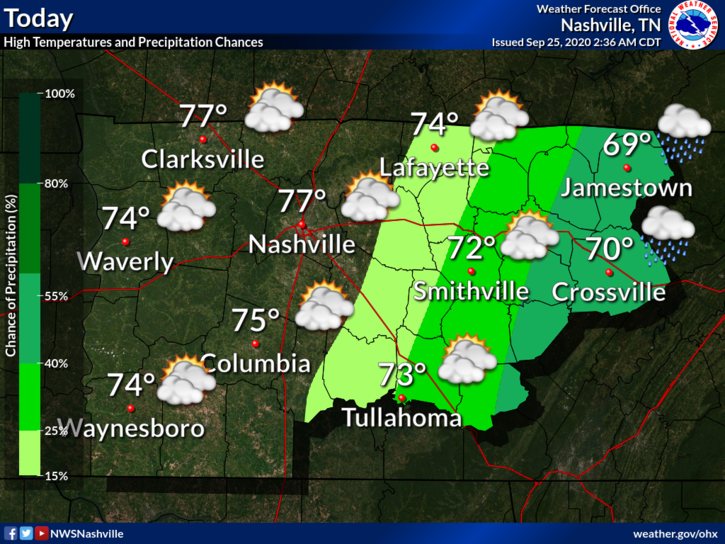 Unfortunately, our dew points aren't going anywhere. They're going to be hanging out in the mid-60's all day today. Could be better for the first week of fall, but it also could be worse.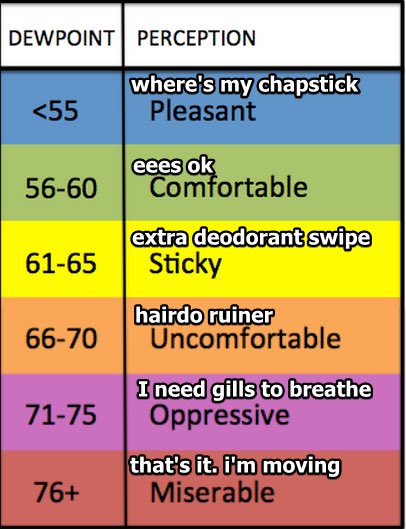 Clear Day on Saturday, Followed by Our Next Chance for Rain on Sunday
Clear skies and even warmer temperatures Saturday. Need I say more?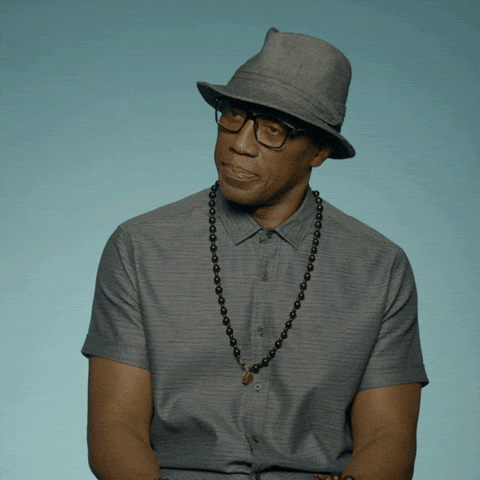 Our next chance for rain comes on Sunday with a shortwave trough moving over the region. Expect mostly scattered showers throughout the day.
The Storm Prediction Center has left us out of their convective outlook for Sunday. This is good news for our severe concerns (or lack thereof).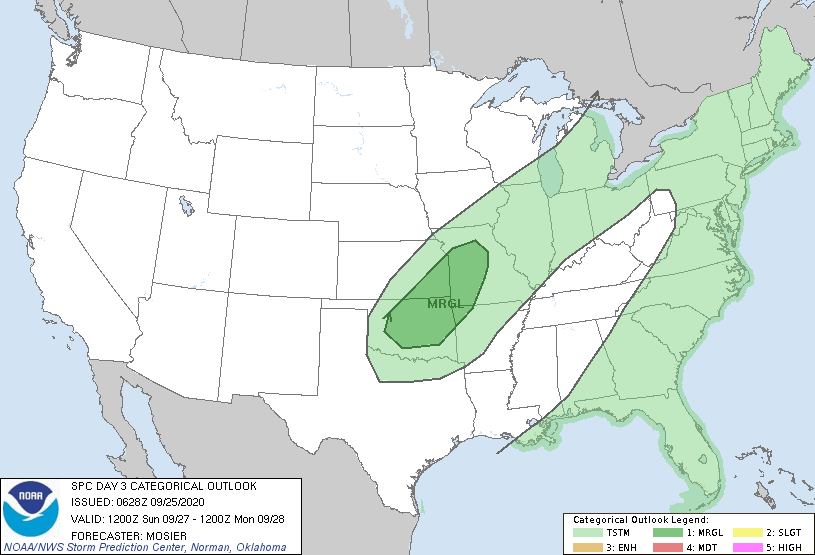 You can expect a thunderstorm here and there, at most.
Sunday looks to be the warmest day in the next week. High temperatures will surpass 80º!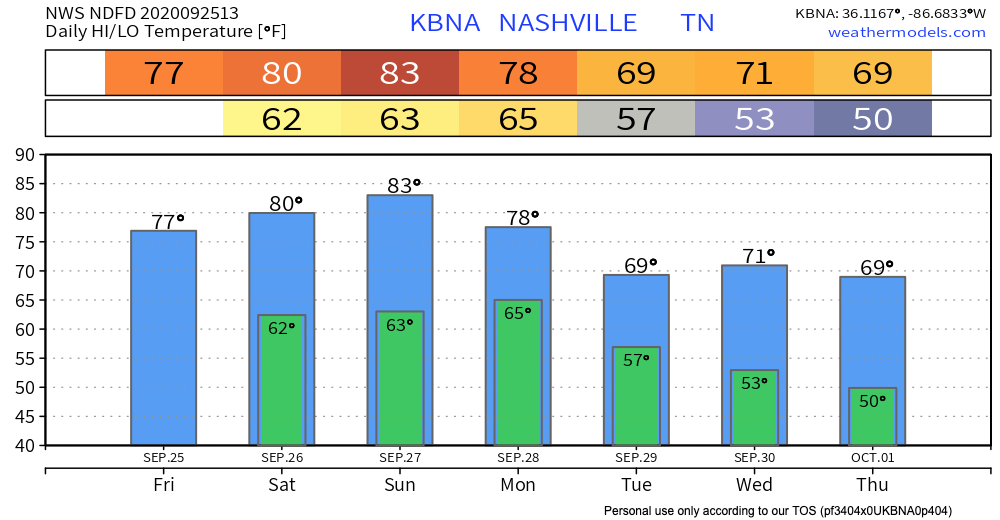 Then, a Cold Front Sets Its Sights on Middle Tennessee on Monday
But, before we can reap the temperature benefits, we have to deal with rain and storm chances. Model runs are still in disagreement with timing and intensity of any storms. Severe concerns aren't very significant at this time.
"Still a few days out and things could change, but overall thinking showers and thunderstorms with maybe some gusty winds for now."

-NWS Area Forecast Discussion
We will keep an eye on this as we get closer to frontal passage.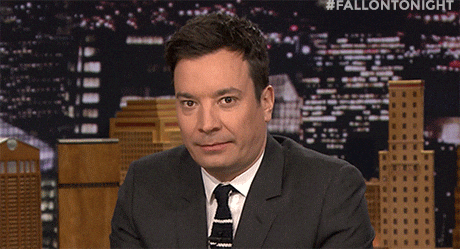 Beyond Monday, there is even more model disagreement when it comes to our precipitation chances.
6-10 Day Outlook
The one thing the models do agree on: cooler temperatures!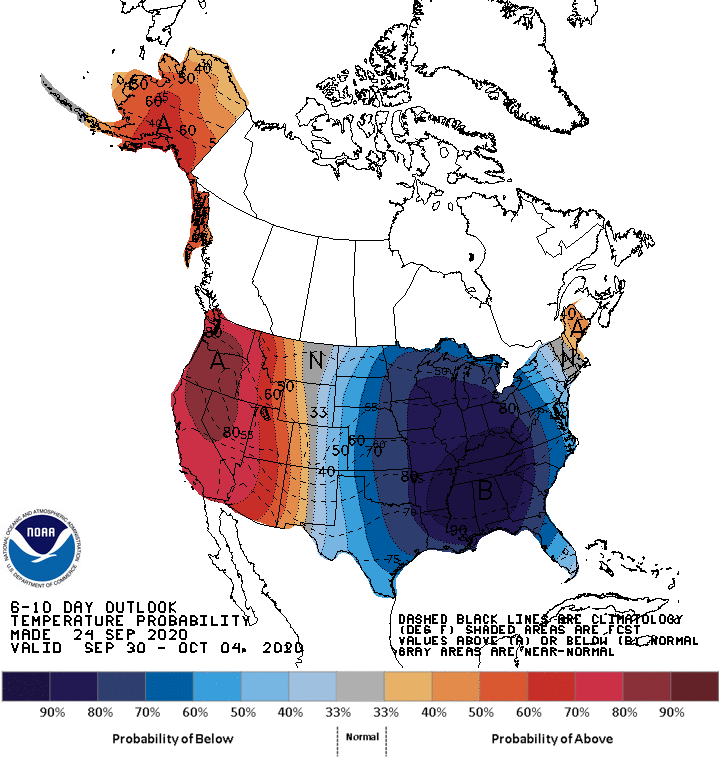 This map shows the probability of how the observed temperatures over the next 6-10 days will fall relative to normal.
We are in the darkest of the dark blues. What does this mean?
Well, there's a high probability (90%!) that we will be below "normal." Normal for this time of year is in the 80's. Is that good news or bad news? That's up to you to decide.
Apparently, it's prime grass-seeding season.
Do so with caution, since it will be chilly next week. Hopefully a shower or two will grace our area this weekend. Lucky for you grass seed folks, an early season frost isn't looking too likely.
Until then, enjoy the warmth this weekend!