Couple degrees cooler this afternoon because of more cloud cover. Highs only around 93…
But it's still oppressively humid.
Already East Nashville, Fontanel, Riverwalk are in-line for storms. Will it storm in your backyard? Maybe or maybe not. HRRR Model thinks someone will get the water balloon during the afternoon/evening hours.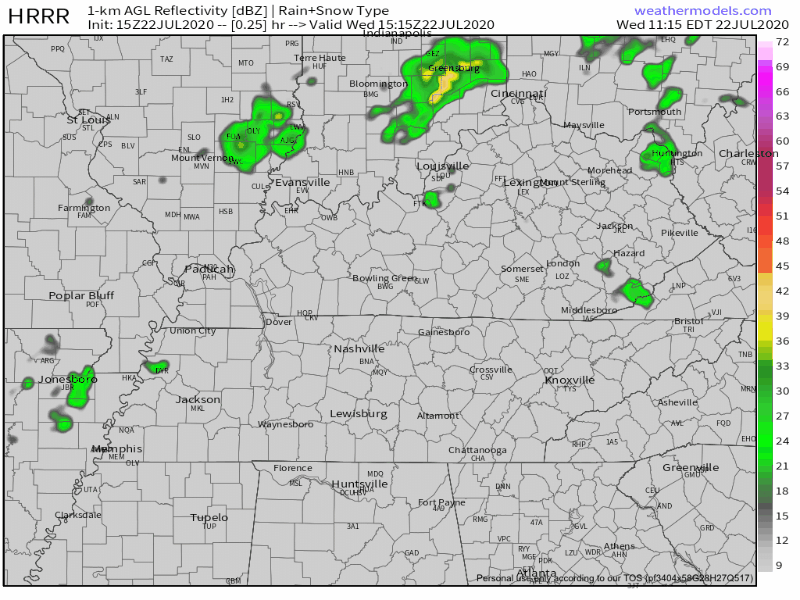 These storms might throw a tantrum and produce gusty winds but severe weather remains low.
SPC has us just south of the wind risk, so not expecting widespread severe winds today.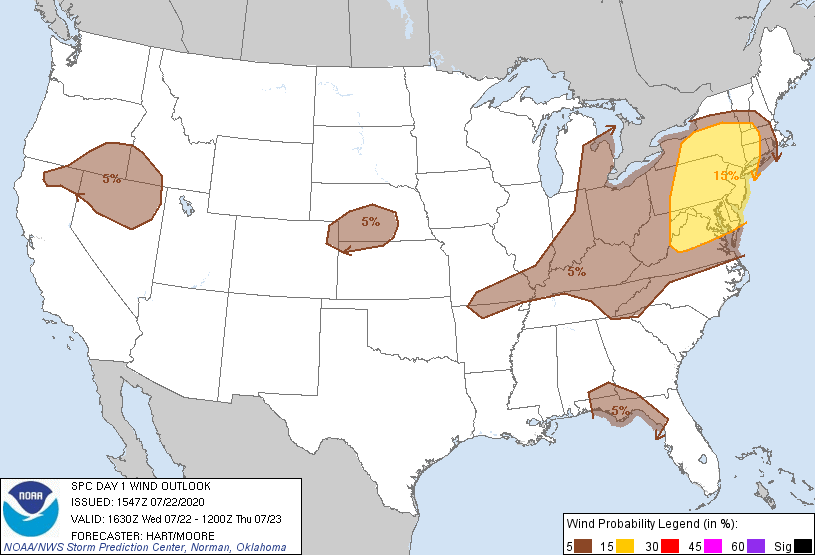 Copy/Paste today's forecast for Thursday: Highs low 90s, pop-up mainly afternoon/evening storms. NWS Nashville mentions that while the severe threat is low, one may go rogue and try to overachieve. Won't last long.
Fewer Storms Starting Friday
High pressure arrives, so storms should be fewer in number. But with fewer storms comes hotter temperatures.
Mid 90s appear likely this weekend, dew points still in the low 70s.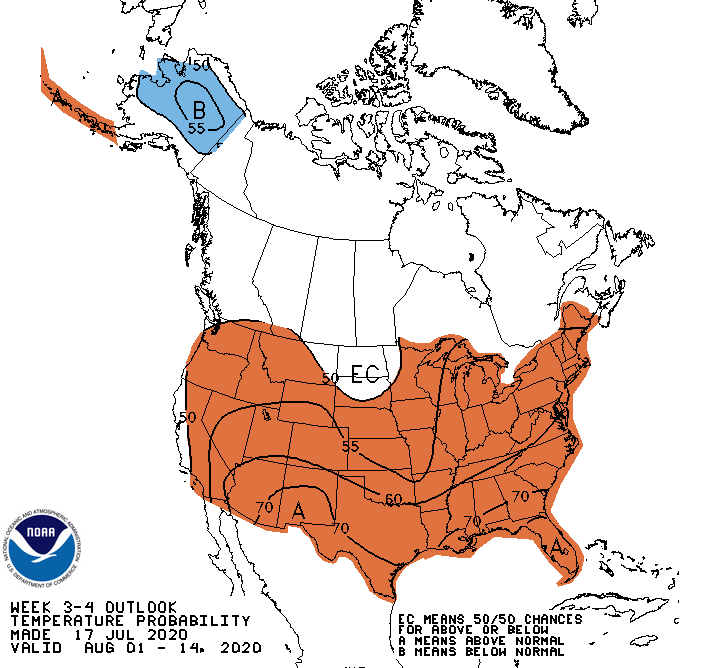 These warm/hot temperatures will most definitely persist through August.
We see no relief in sight.