Rain streaked by this morning north of I-40, with a few downpours south of I-40. Clouds were dragged along with it. This may wreck our rain/storm chances this afternoon.
Maybe.
Why?
Most summertime afternoon storms occur because of the heat-of-the-day. Cloud cover has kept the highs down, interrupting/delaying this storm-making process.
We are still sitting under a lot of instability. But that morning rain may prevent us from getting hit with anything this afternoon.
Scattered showers and storms are expected to develop in the afternoon across Middle Tennessee. The potential for stronger storms is possible today, but notice how most of that is east of us.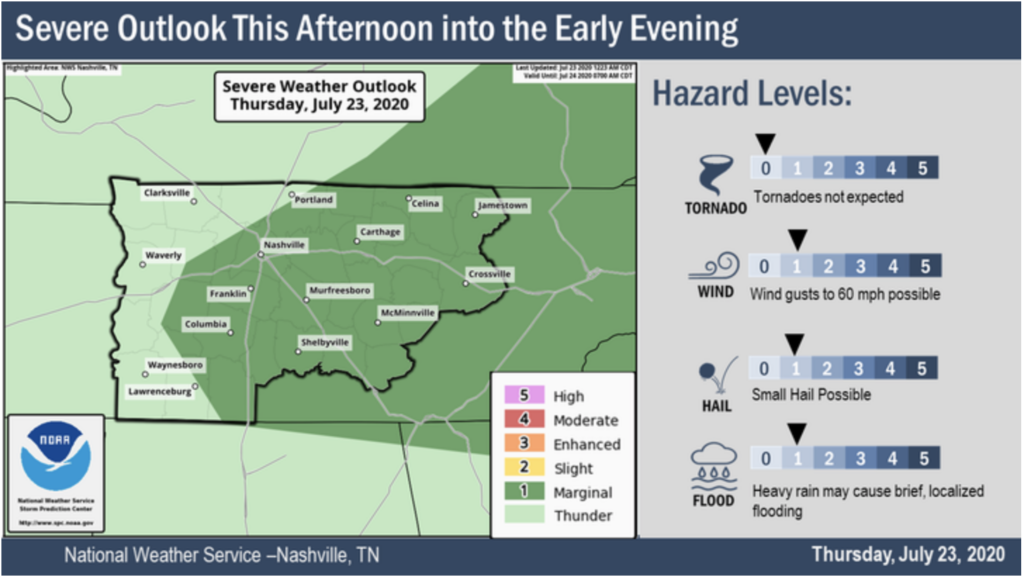 Here we have the SPC outlooking areas further to our east for stronger storms: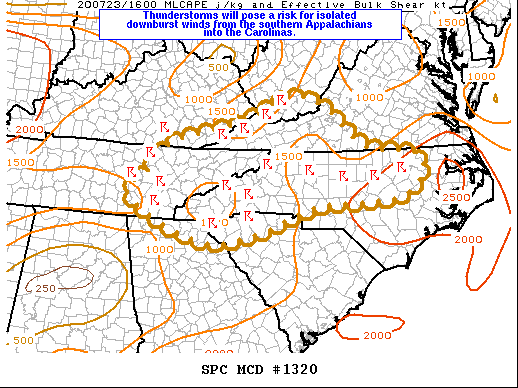 HRRR model predictions are below. Notice the heavier activity lies northeast and east of us.
But, a few showers are possible, and I would not discount our storm chances given the amount of latent instability sitting around. But with that cloud cover, it's hard to believe a big pop up storm event will happen.
Summer forecasting is mostly lies and should not be trusted. Stay connected for potential changes, especially if you're far from lightning shelter.
Back to Normal Friday
Highs slightly warmer. in the mid 90°s.
SPC includes most of America in it's "it may storm" category.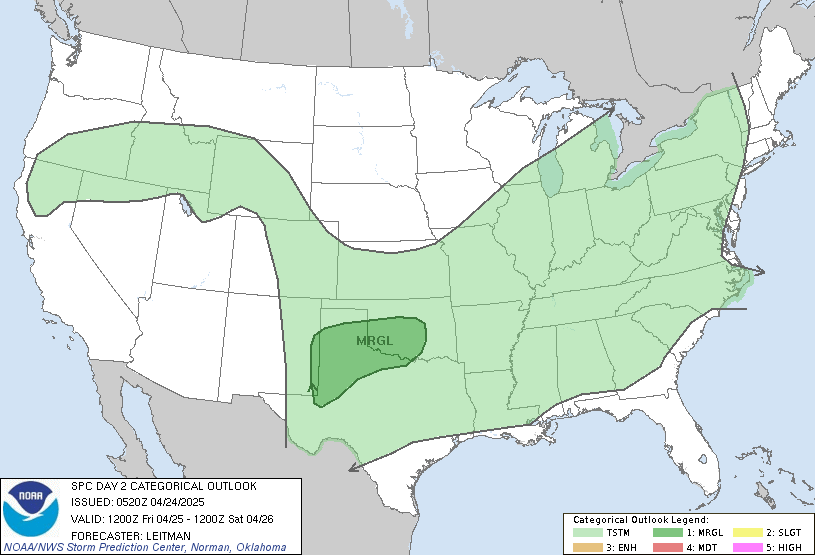 Showers and thunderstorms tomorrow are more likely between 2 PM and 8 PM.
Severity threat is low, but of course, the weather has a mind of its own, and seeing how these past storms have been behaving recently, we'll keep a close eye on it tomorrow.
The HRRR model starts the storms rollin' Friday afternoon, mostly south of I-40.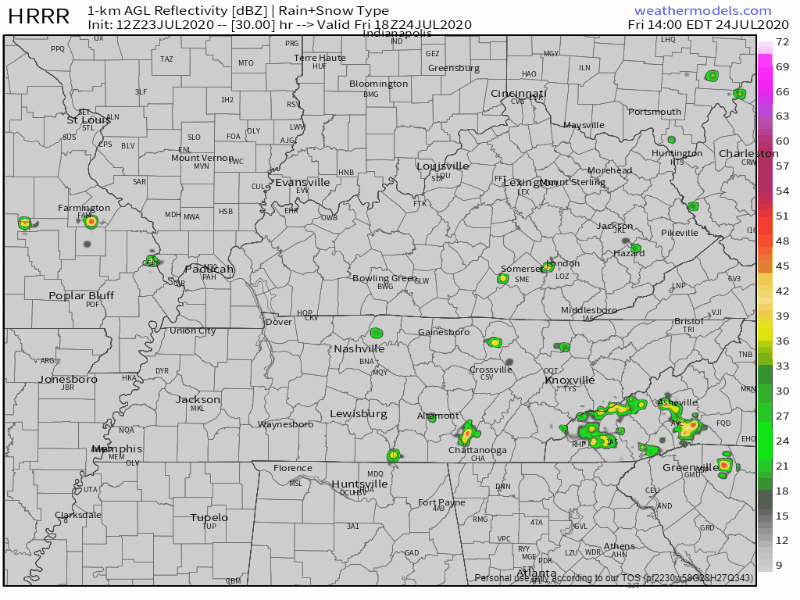 Heat Index Values up again, gross: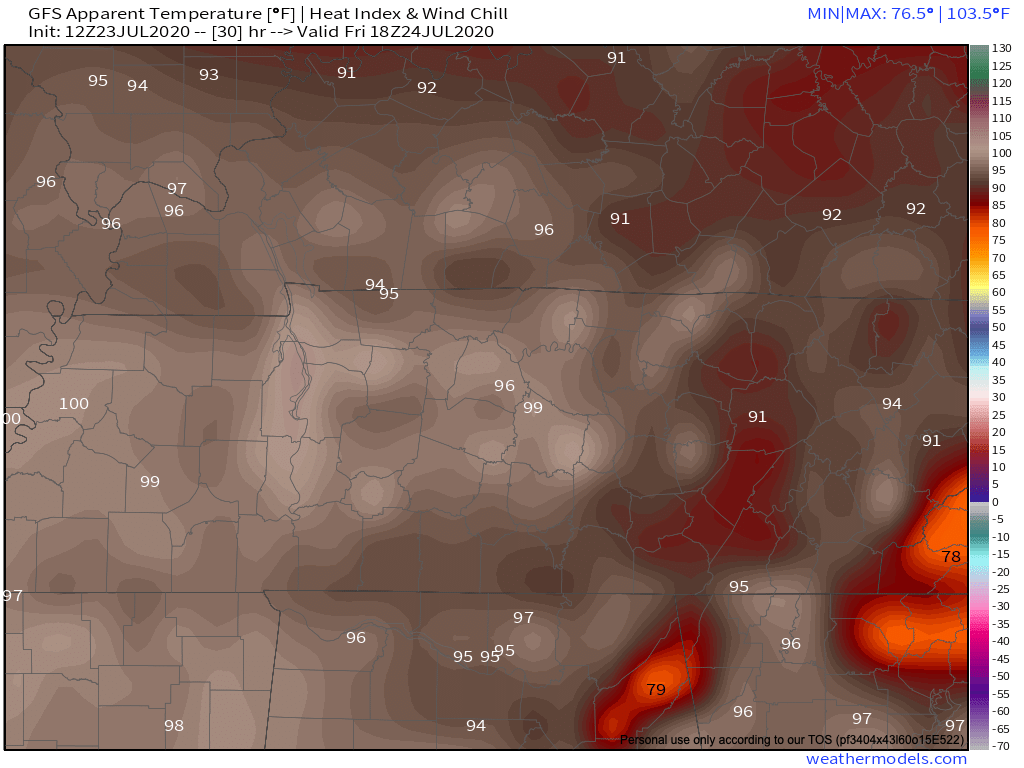 Weekend Planner
Pool weather this weekend.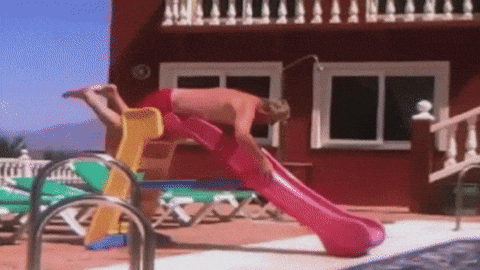 Our 'stormy-afternoon' pattern might fizzle out by the weekend as high pressure presses down storms trying to form from those hot afternoon temps! We might see a lingering shower or storm Saturday, otherwise, mostly sunny skies with temps in the mid 90s.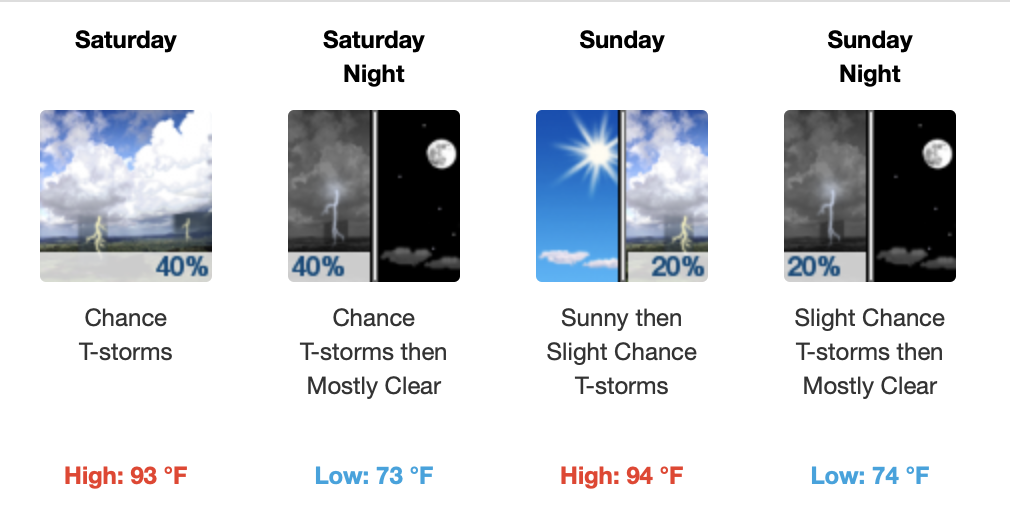 Same goes for Sunday, but less clouds and a degree or two hotter.
Tropical Storms All Around
Tropical Depression Eight has formed in the Gulf of Mexico and headed towards south Texas this weekend.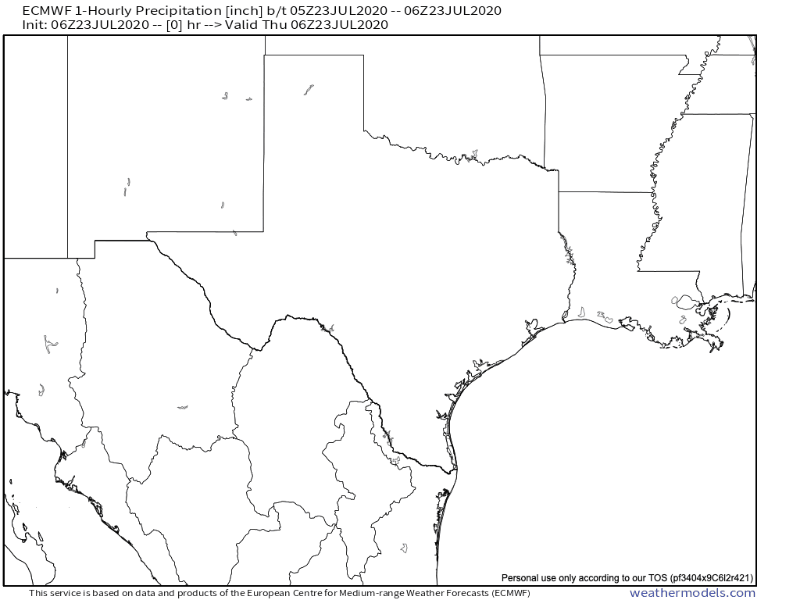 If it becomes stronger before reaching landfall, it will be named Tropical Storm Hanna.
Tropical Storm Gonzalo is headed towards Barbados and surrounding islands by the weekend. The atmospheric conditions are not favorable to grow any stronger than a Category 1 Hurricane, but it's too early to forecast.
Remnants of Gonzalo could be headed towards the Gulf of Mexico by next week, but like I said it is way too early to tell. The upper atmosphere ahead of Gonzalo is dry, and this could be the driving force that dissipates the storm.
However, it is developing over warm, open waters for several days and this could also be the strengthening mechanism to keep it alive.
We track Atlantic storms because when they make landfall, they may impact our weather.
Pacific Hurricane Douglas is at Category 3, winds between 111 – 129 MPH, and is expected to trek towards Hawaii this weekend. (Editor's Note: this doesn't impact us but I was born in Hawaii and this is my site, deal with it). Also, too soon to know its precise path.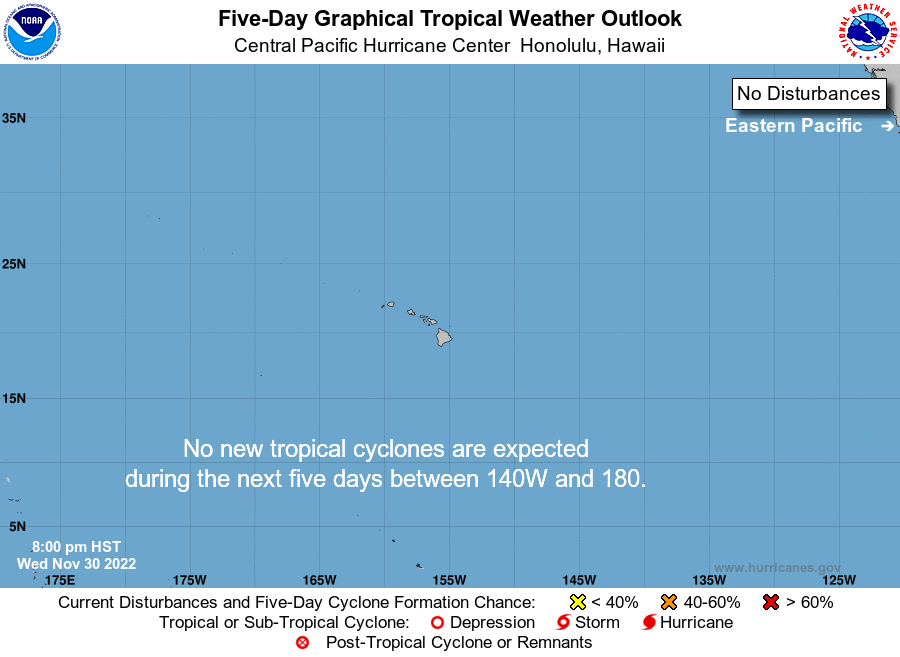 If you want more info on these storms, head over to https://www.nhc.noaa.gov for more info.
As always, check back for updates to the forecast and be sure to follow @NashSevereWx on Twitter!