Tuesday, Rain will Taper off by Early Afternoon
Here comes the cold front! It will bring a few scattered showers and thunderstorms to Middle Tennessee this morning. Most of the rain associated with this system fell before sunrise, though. Here's this morning's run of the HRRR model, through midnight tonight: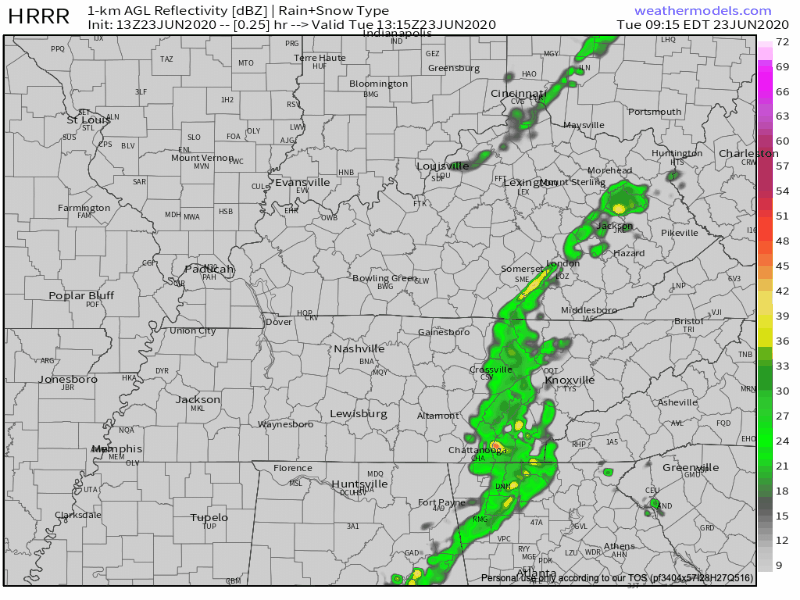 We should achieve full clearing status by about 2pm. The SPC has removed us from any risk categories for today. No severe threats are expected with any rain that may fall.
Models have also backed off on our rain totals. Our total through tomorrow morning looks to be around 0.10 inch.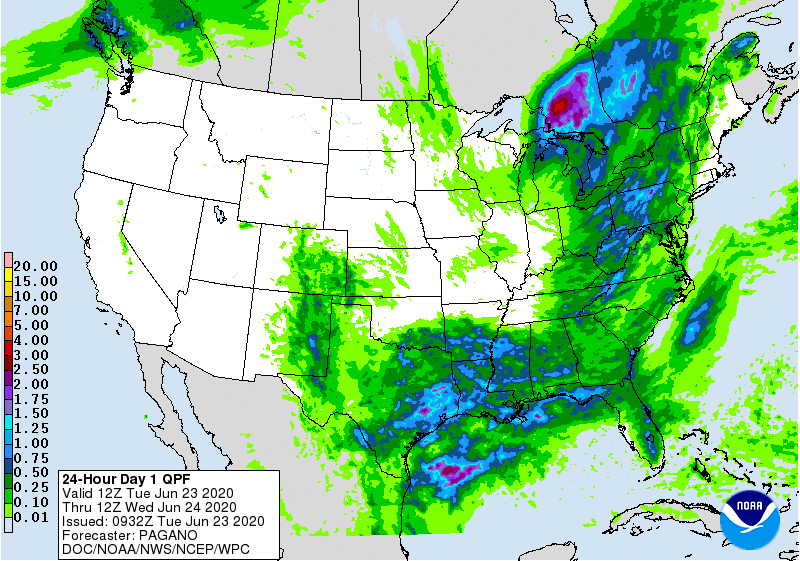 Temperatures today will reach the mid 80's (cold front who?). Behind the cold front, there is some drier air that will help relieve our dewpoints. This morning they are near 70º. This evening, they will fall to the mid-60's.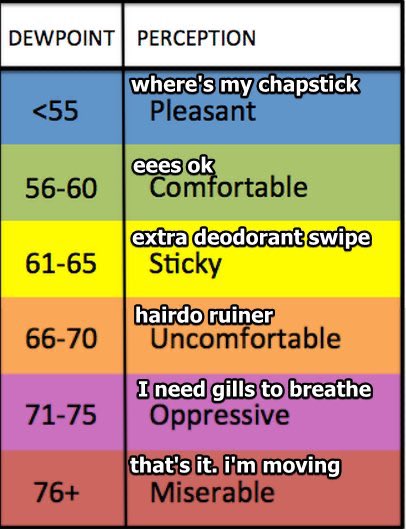 The cold front will also bring along a wind shift. This morning's winds are coming from the Gulf (hello humidity). This afternoon, after the front passes through, the winds will shift and come from the north/northwest.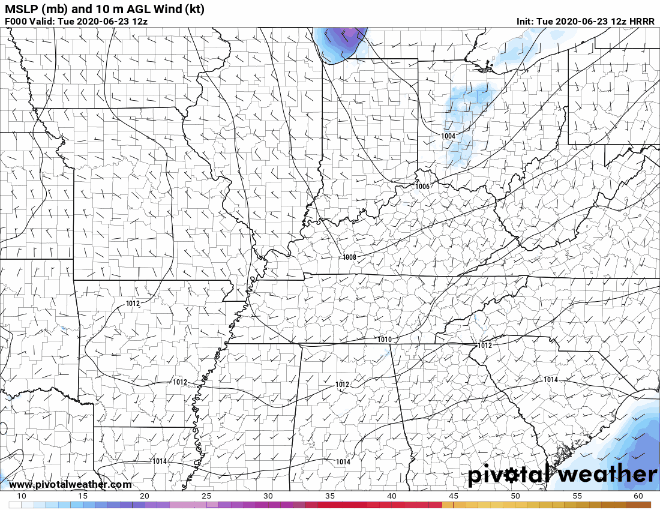 Beware of some possible kite-flying wind gusts this afternoon.
Hot & Humid for the Rest of the Week
Later in the week, our temperatures will climb back up, with afternoon highs in the 90's.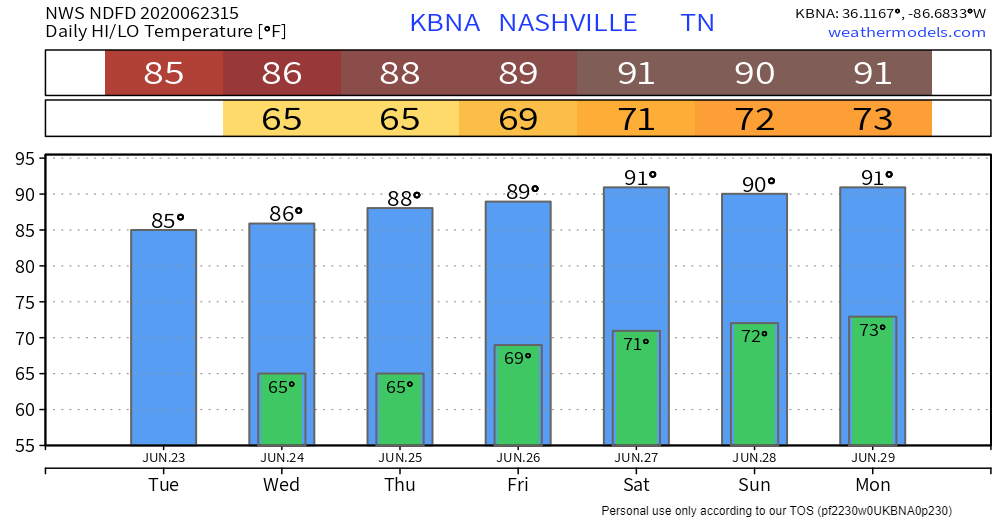 Along with it, the air will turn to soup again: dewpoints will make their way back into the upper 60's each day. We can thank the Gulf moisture that's being funneled our way. This will make room for a chance of everyone's favorite scattered thunderstorms to develop every afternoon.