Today
Up to 87 today, but reduced humidity compared to yesterday.
A few pop-up showers will be around, but you probably won't get one. Maybe a few of you will. One could sprout between 1pm-10pm. A thunderstorm is possible, but unlikely.
Coming Soon (aka The Rest of The Week)
Thursday should be sunny skies with afternoon highs approaching 90. Rain is not expected but we cannot totally rule it out. No cool breeze. Humidity will be about the same, but still: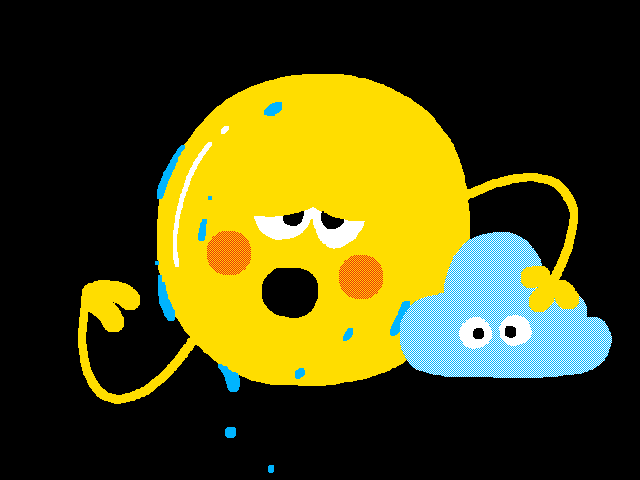 Friday Into The Weekend
Rain and/or storms are possible this weekend as heat and humidity build. More moisture, more heat, means afternoon/early evening storms may sprout Friday, Saturday, and/or Sunday. NWS-Nashville is talking about two potential thunderstorm clusters — not pop ups but organized systems — that models think will
move southeast across the area, especially Saturday night and Sunday, then again on Sunday night into Monday.

NWS-Forecast Discussion 6/24/20
These thunderstorms don't have reliable ETAs. Models think the MCS (mesoscale convective system) will bring heavy rain at times, plus lightning, but otherwise probably not severe. That "T-storms Likely" line on your app is referring to this for Sunday afternoon. If we had to guess, that's the most likely time to get a storm this weekend.
And don't forget about the Saharan Air Layer!
NASA model ⬇️ unusually strong Saharan Air Layer (Dusty). ETA this weekend. Dust particles should be pretty high up, so will make for unusual sunsets. Unlikely particles will get near the surface, but those with allergies & respiratory issues may have trouble. This is so 2020. https://t.co/3qG0nbg9Xi pic.twitter.com/NnCENm1rJt

— NashSevereWx (@NashSevereWx) June 24, 2020