Storms Monday Afternoon–Some May Pack a Punch
It's going to rain this afternoon. The HRRR is showing scattered showers becoming more widespread tonight.
Timing: The HRRR likes the most significant rain coming in two rounds: the first around 2pm and the second around 11pm. In between, there will be some scattered showers.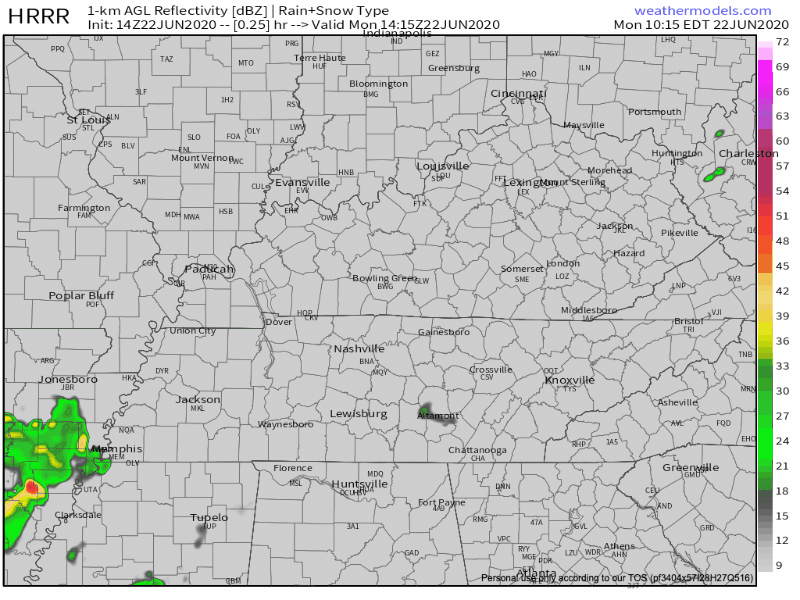 Threats: Two of the key ingredients (shear and moisture) for strong storms will be around during the day on Monday, but the third (CAPE) is missing. We aren't ruling out severe storms, but the chances for a widespread severe outbreak are low.
According to the SPC, there is a 5% chance of damaging wind within 25 miles of you. We are excluded from the tornado and large hail risk.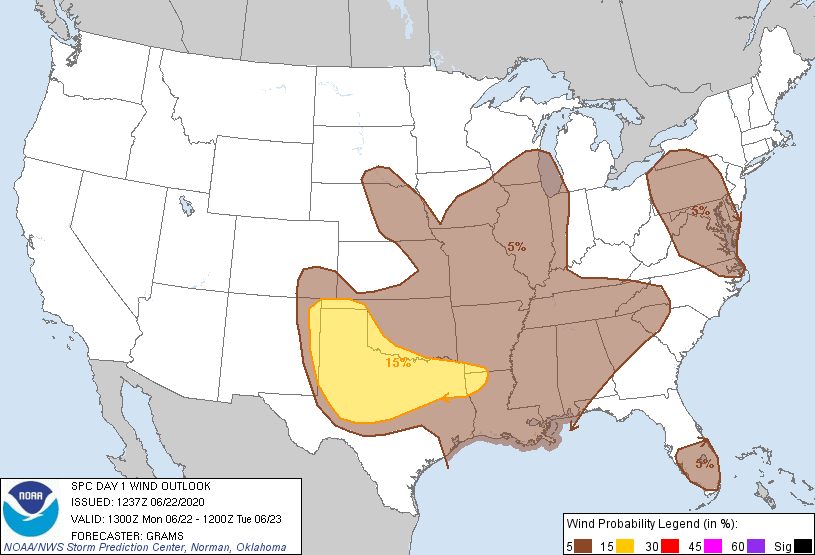 We aren't ruling out small hail, though. As with most summer storm systems, there will be plenty of lightning. Stay tuned to @NashSevereWx on Twitter for updates as the storms get closer to us.
Nothing severe is expected overnight–mostly just a chance for your garden to get a good soaking.
Storms Continue Tuesday with Arrival of Frontal Boundary
Tuesday, things are looking wet.
A cold front will barge into Middle Tennessee. However, instability currently appears to be lacking, which would keep storms sub-severe here. Better severe storm ingredients appear to stay to our south.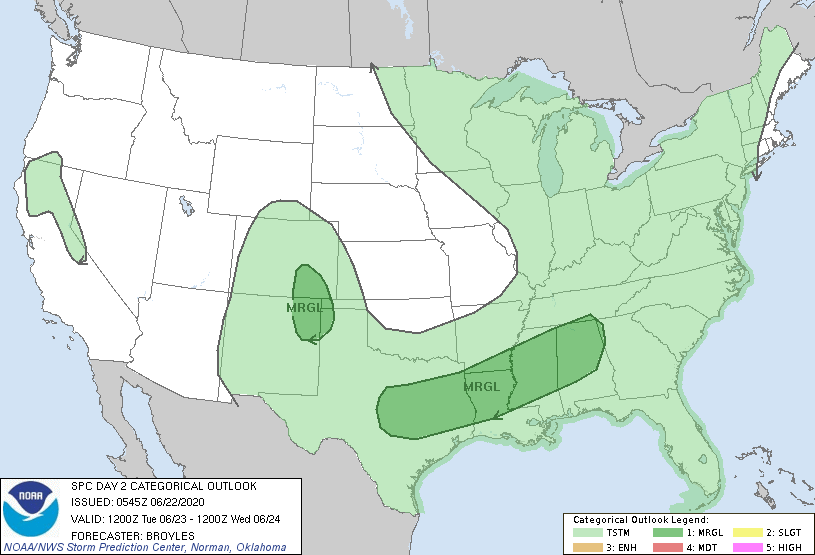 As of right now, the SPC only has us included in the general thunderstorm outlook.
There is also a risk of flash flooding, especially with the continued rain. We are included in a marginal risk of excessive rainfall–a 5%-10% chance of rainfall exceeding flash flooding guidance within 25 miles of you.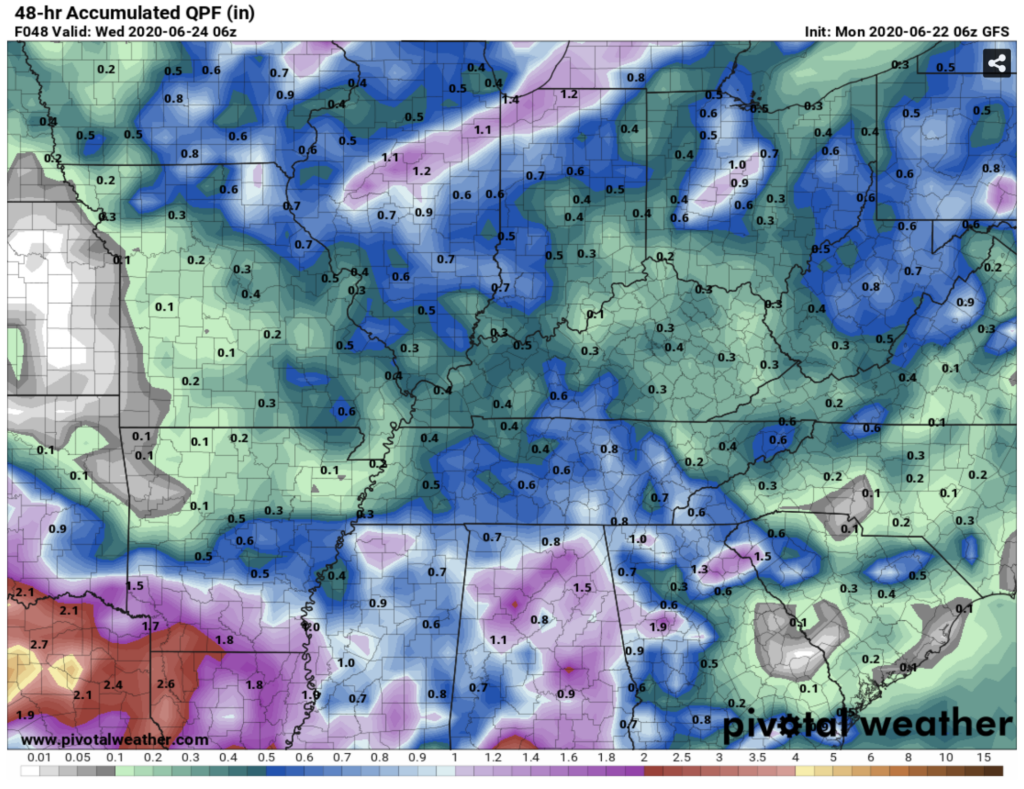 Here is the GFS's estimate on our rainfall amounts, through Wednesday morning (the end of the rain). Widespread totals of less than an inch, but your backyard rain gauge reading will vary by location.
A Word on Sunday's Rain…
There were some soaking rain showers on Sunday! Here are some preliminary rainfall totals: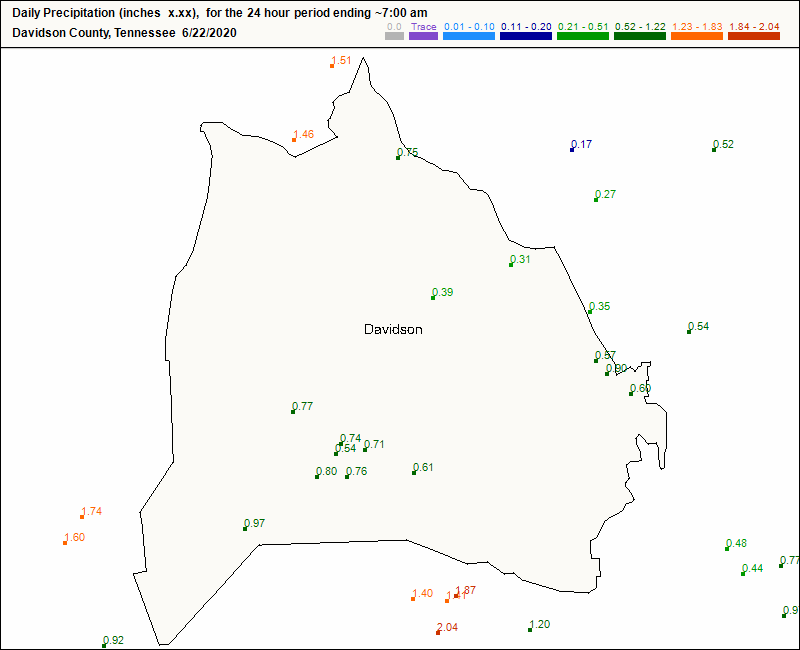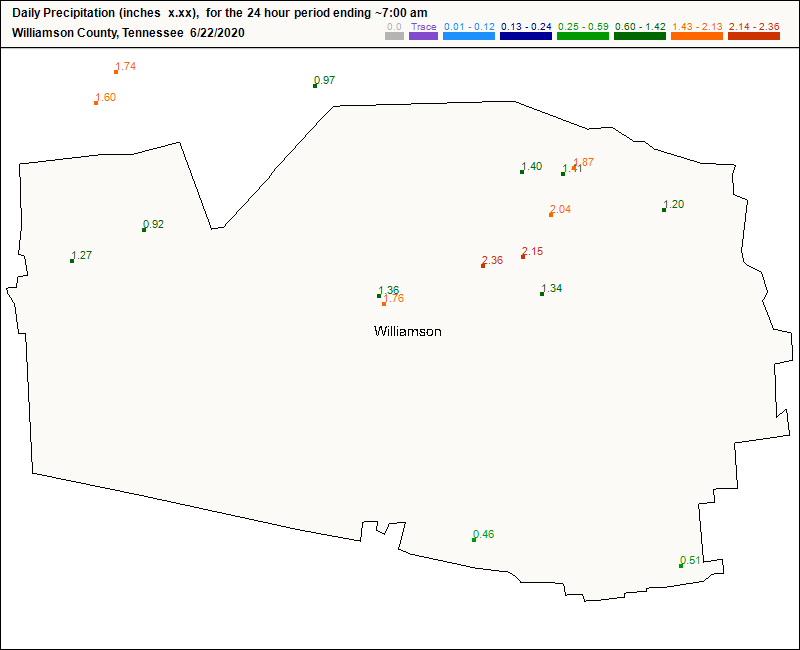 Watch out for flash flooding today and Tuesday, especially in the parts of Williamson County that received 2+ inches of rain yesterday.
At the End of the Week, Some Much Deserved Relief
After the rain Tuesday night, the remainder of the week looks dry and less humid!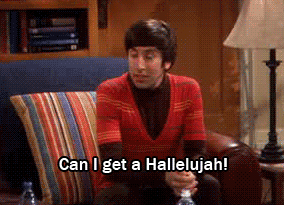 Rain will try to elbow its way into our forecast over the weekend. Stay tuned toward the end of the week if it has any luck. Here's a peek at upcoming temperatures according to the Euro model: