Showers Possible Later Sunday, Rainy Monday
High temps today (Sunday) will reach 56°.
Light showers are possible as early as this afternoon. Rain is more likely tonight. Not everyone will see rain tonight (it'll be scattered), but the greatest chance of seeing some sprinkles is this evening.
High temps Monday will reach 55°. It will rain off and on most of the day.
Here's the NAM3 model from late Sunday afternoon through overnight Tuesday: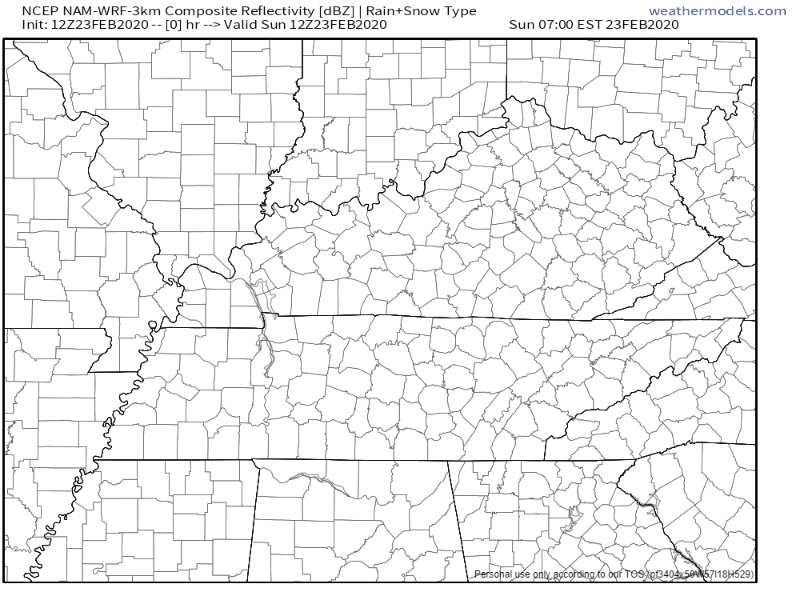 Up to 1 inch of rain can be expected between now and Monday. More likely 0.5" to 0.75".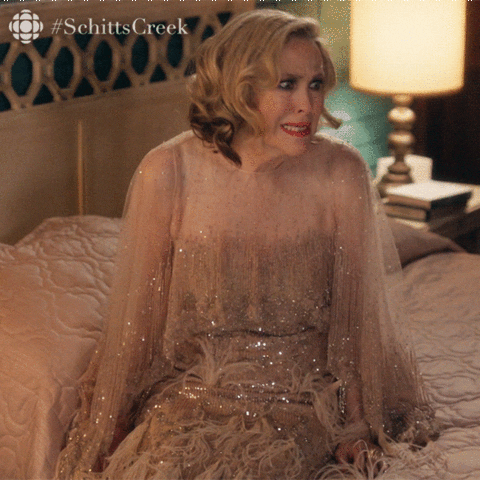 Dry Tuesday
Tuesday should be dry and skies should clear some. Don't get your hopes up though, because the rain isn't finished yet this week.
High temps on Tuesday? A comfortable 60°.
Chance of Showers Returns Wednesday, Possible Flurries
NWS-Nashville sums up Wednesday nicely:
Expect little precip, gusty west winds, and falling temperatures during the day on Wednesday. Precip will start out as rain in the morning, but should become a mix of rain and snow before transitioning to all snow by that evening. Any accumulations are still expected to be very light. The Plateau has the best chance of seeing totals up to an inch.

NWS-Nashville AM-Discussion, 02/23/20
The GFS model says no to snow in Nashville or Will Co, but here's a peek at the EURO model:
Disclaimer: Take any snow/flurry chances at this range with a grain of salt. Temps will drop to a low of 29° by early Thursday morning, so temps could support some flurries. However, surface temps will likely be too warm to support much/any accumulation, so no need to run and grab bread and milk. Of course, this is something we will watch and keep you updated on.
Skies should clear Thursday and weather will be dry.
Light Showers/Possible Flurries Friday and Saturday
Chances of light showers and a few potential flurries are still on the table for this weekend, but chances are low and it is still too far out to really know much more than that.
Skies should clear and temps should begin to warm again by Sunday.
Overview of temps this week: