More Rain For Monday
Another start to the work week and another dreary rainy day. Showers will persist with us throughout the majority of the day and this evening. No flood concerns, but still a decent amount of rainfall by the end of the day.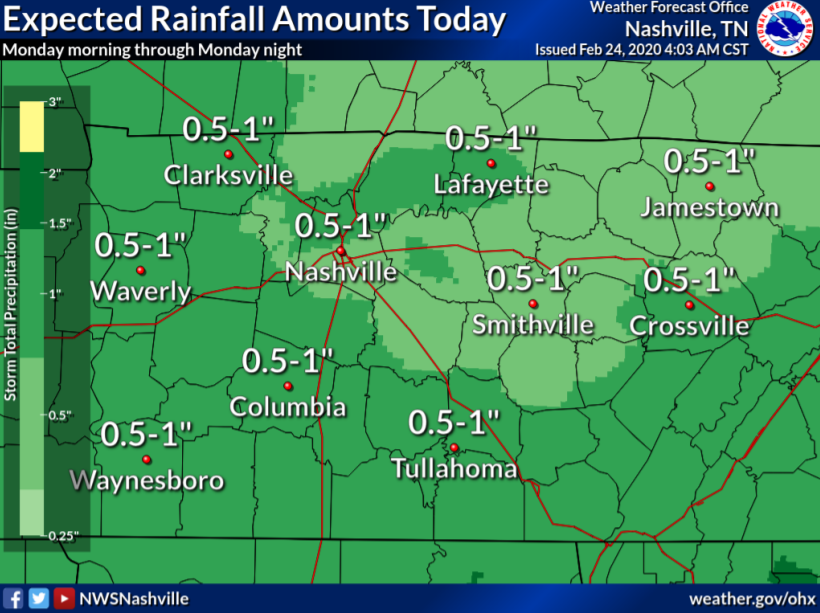 Just under an inch of rain is expected for most places, some locally higher and smaller amounts as well. Some instability in the atmosphere will allow a few rumbles of thunder this afternoon and evening, nothing severe. Here's the HRRR model:
Hold on to your hats if you're going out later this evening as well
"Showers will decrease in coverage after 10 PM. Afternoon temperature will be mostly lower 50s with south breezes up to 20 mph at times."

NWS-Nashville Forecast Discussion 2/24/20
Dry On Tuesday, More Showers Coming Wednesday
We'll see a bit of sun between some breaks in the clouds on Tuesday. The good thing is, we'll stay clear of rain. Near average high temperature of 58°, and not a bad afternoon to go out for any plans.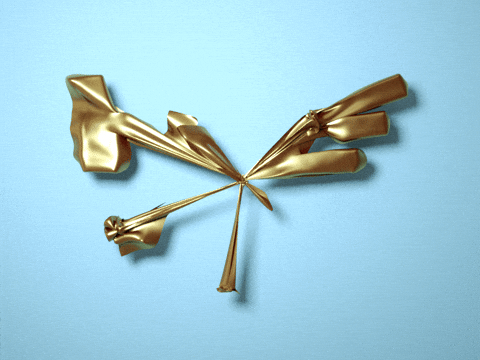 Wednesday comes with our next chance of showers. Model data is still coming in as we approach Wednesday, so here's the NAM through 6PM Wednesday:
You're going to need to keep the umbrella handy heading out the door for the morning commute on Wednesday, but the rain pushes off to the East by the early afternoon.
The GFS agrees, rain exiting early in the afternoon, maybe a couple of snowflakes mixed in well to our east Wednesday night into Thursday morning:
Temperatures will drop as the rain moves in, 44° for the high Wednesday. Winds will ramp up a bit as well, gusting up to 20mph.
Ending The Work Week With Sun
Don't let the headline mislead you too much, yes it'll be sunny, but also pretty cool as well.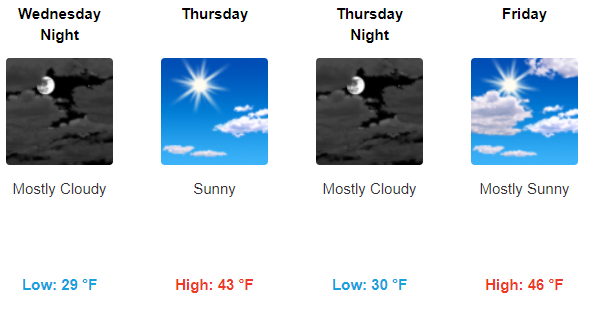 Temperatures are going to struggle to get into the mid 40s for Thursday and Friday, even though the sun will be out. Not bad for afternoon/evening plans, but take a coat with you as you head out the door to end the week.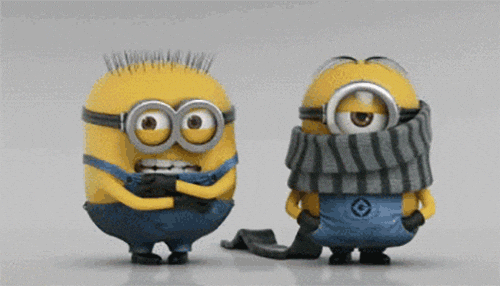 Check back for more updates and follow us on twitter @NashSevereWx!