Another Cold Morning Melts Away
We started out with a brisk low temperature this morning, reminding us that it is still winter. Coupled with sunny skies and increasingly southern winds, this cold will leave us.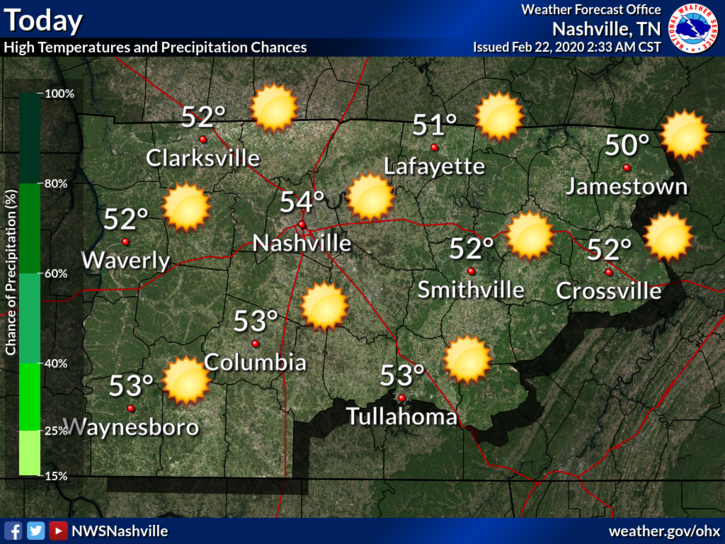 Expect our high today to reach around 54°F today with light winds and sunshine.
This clear weather will not last sadly. Rain chances will begin to increase tomorrow as the next system moves through.
Rain, Rain, Please Go Away
For Sunday, the potential for more rain and continued mild temperatures. High around 56°F.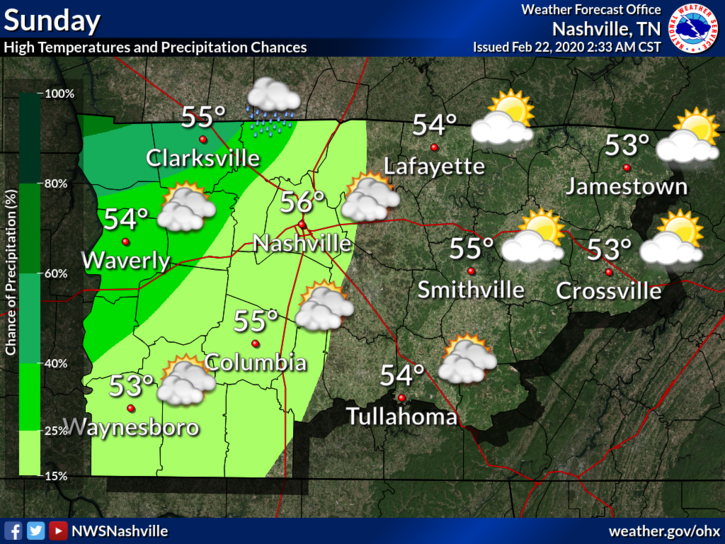 NWS-Nashville:
Much of the area should see another mostly dry but cloudier day on Sunday, however widespread rain will push into the area Sunday evening and spread east throughout the night. Monday will also bring the potential for a few storms throughout the day and into the late evening, but severe parameters are lacking, so no severe weather is expected. Expected rainfall amounts from Sunday evening through Tuesday morning haven`t changed, so most of Middle Tennessee can expect to see between a half and one inch of rainfall.

National Weather Service, Nashville TN – Forecast Discussion This Morning
No severe weather is expected. Just another half-inch to an inch of rainfall around most of the area through Tuesday morning.
NAM3 sees this scattered rain move through Sunday evening through Monday: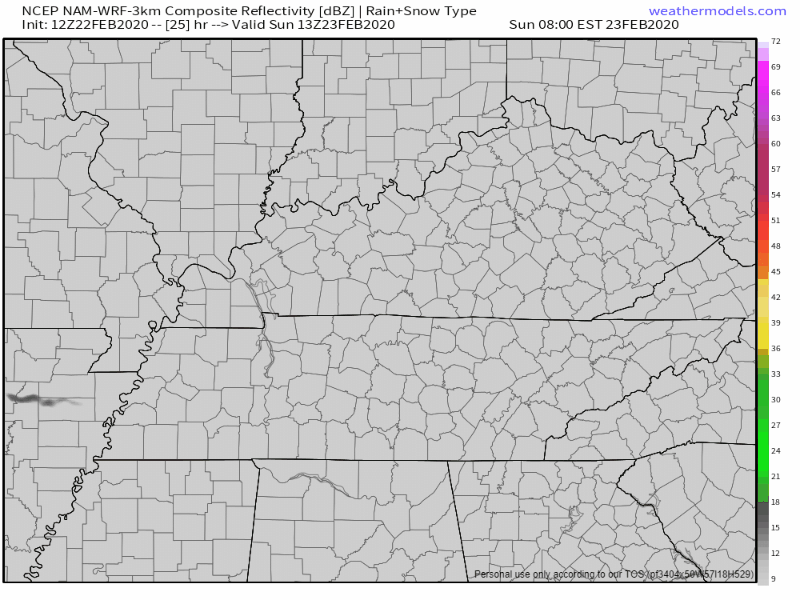 Another point to note: there is the possibility of a wintry mix Wednesday night into Thursday morning. This is a bit far out for definitive answers at the moment, but it will be worth keeping an eye on.
Here is the GFS through Wednesday: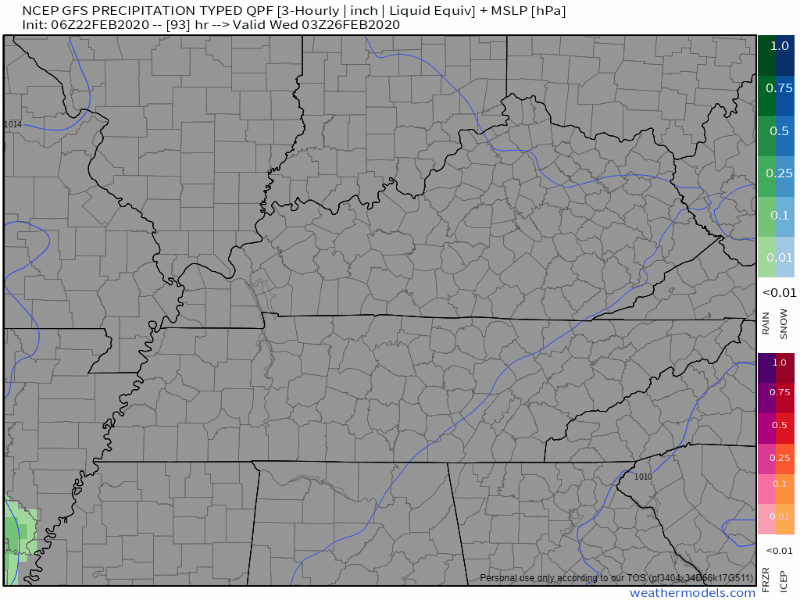 Blue stuff of potentially no consequence, but we will keep an eye on this as we move closer to mid-week.
Regardless of the precipitation type, this is my face at this point.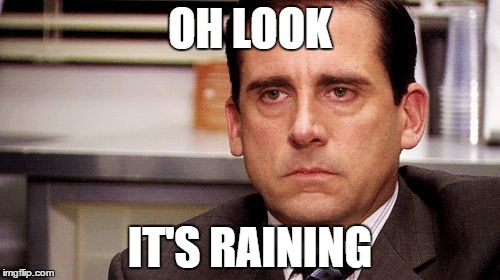 Be sure to check back for updates as the forecast evolves and remember to follow us on Twitter @NashSevereWx!