Nice And Calm Today
When the clouds thin out we should warm up to around 72° this afternoon. Rain And Potential Strong Storms Midweek
Tuesday our rain chance begins, but just a chance; rain is unlikely. Weather models think most of the area will stay dry until Wednesday. Up to around 73°.
Wednesday the real show begins. The NAM3 model has a line of potentially strong storms moving in during the early afternoon hours:
The Storm Prediction Center has Nashville and much of our Western counties under a Marginal risk for severe storms Wednesday, meaning you have a 5% probability of seeing severe storms within 25 miles of you. The severe threat is damaging winds, hail and tornadoes are not part of this forecast.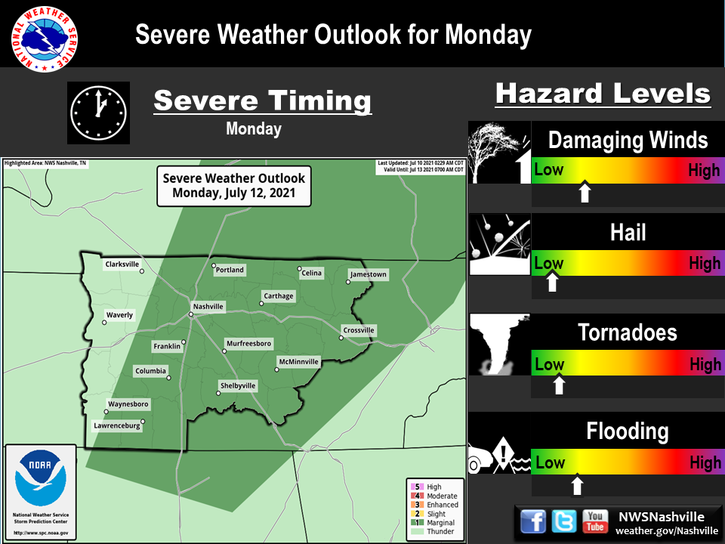 Thursday brings more widespread rain throughout the day. Highs still in the upper 60s and low 70s.
By the time ends sometime Thursday, we could see 1.5-3″ for Middle Tennessee. There's a 10% to 20% risk of flash flooding per this guidance from the Weather Prediction Center: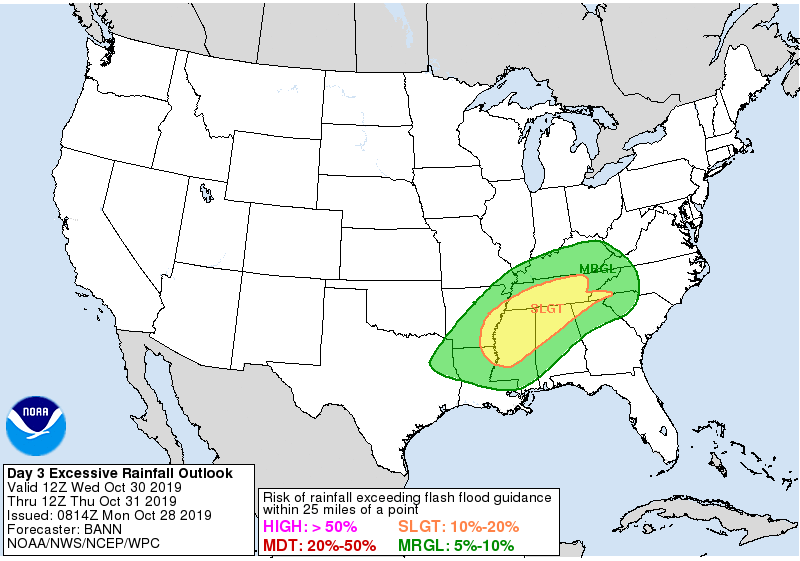 What about Trick or Treating
There's still hope the rain will move out just in time, but it's going to be close and no one is sure about it. Current models suggest most/all of the rain will finish before dark Thursday.
Euro model shows rain ending around 4 PM Thursday: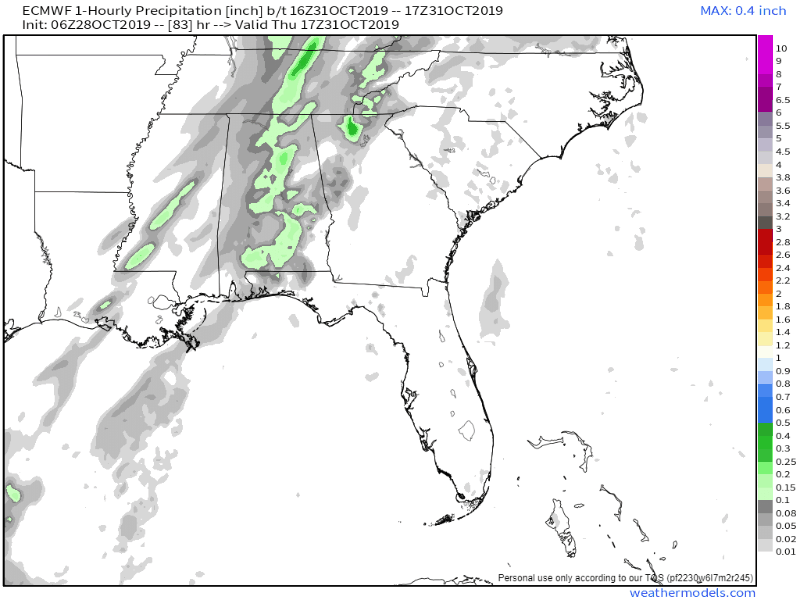 The GFS model agrees with this.
While both models are thumbs up for a not-raining Trick or Treat, the ground will be muddy, costume wisely: the temps will drop into the upper 40°s.
We aren't in the clear as far as rain goes so check back for any forecast changes.
Frosty, Freezing Low Temps For The Weekend
Temperatures plummet down into the low to mid 50s for the highs this weekend!
Sunny for the weekend, but still pretty chilly. Early morning lows for this weekend could potentially dip below freezing down into the upper 20s for those in low lying rural areas, although the official low before dawn Saturday and Sunday morning is 32°.
This of course would bring a decent frost potential along with it.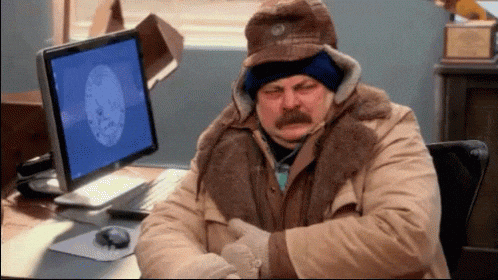 Check back for more updates and follow us on twitter @NashSevereWx!