@nashseverewx how many days in a row has it been over 90?

— Holly Frees (@hfrees) September 16, 2019
We've been at or above 90° for 8 consecutive days. Not 17.
Editor's Note: this is on me. I was perusing other data sets and saw that when I said 17 before I had misread something, I'm not exactly sure what. I messed up. Below is the confirmed data. The streak is 8 days in a row: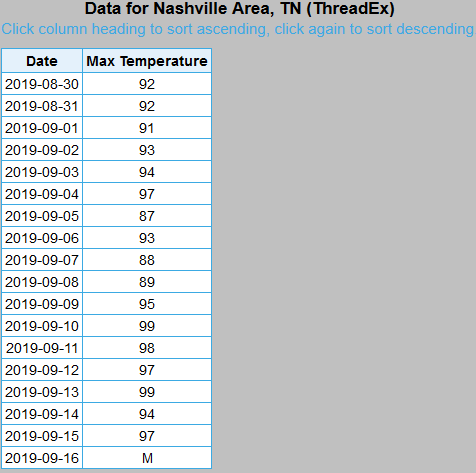 We were at 89° on Sept 8 and 88° on Sept 7.
The 8 day streak includes today. We've already passed 90° en route to a high of 97°, with sticky dewpoints in the mid 60s.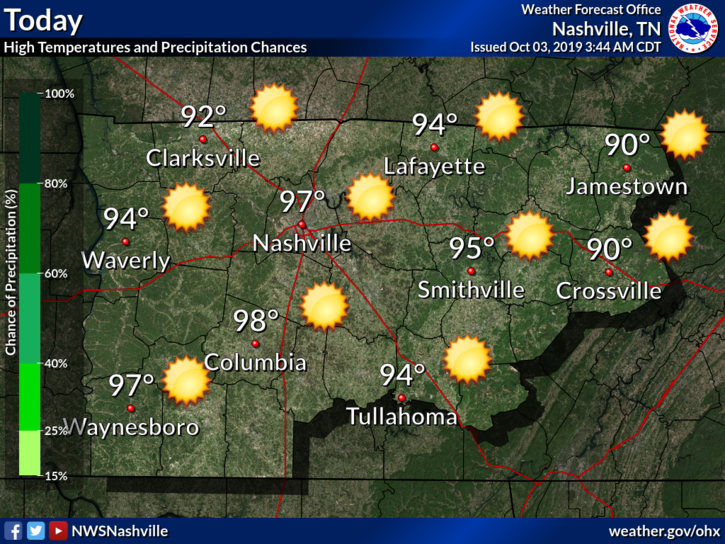 The HRRR model is hinting at a weak frontal boundary moving southward, that could bring a couple pop-up showers that develop along this boundary into the early evening, especially for counties just off to our North: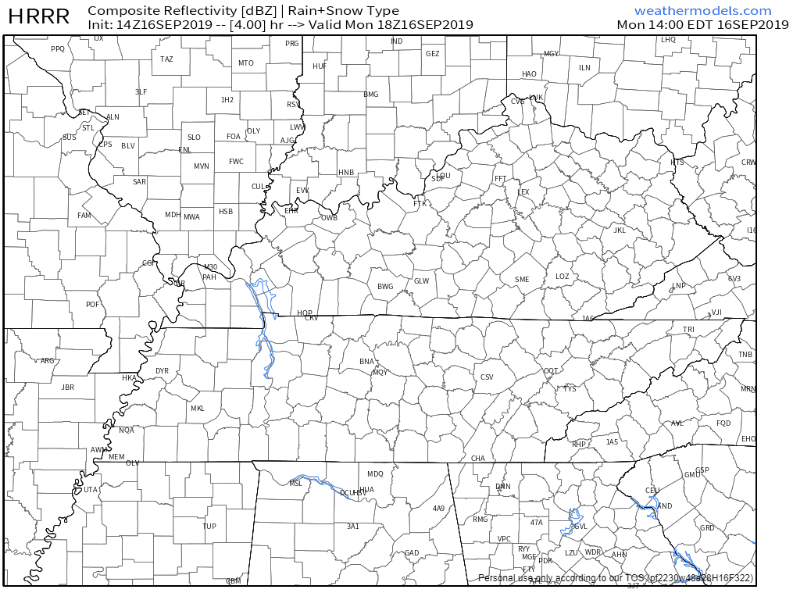 But probably nothing for us.
The Week Ahead
The upper ridge over the Southeast will keep the sun and heat around – and the rain far away – for the remainder of the workweek.

If this verifies through Friday it'll be 21 consecutive days at/above 90°.
NWS-Nashville points out that with projected temperatures in the 90s again this week, we are approaching a record of the most days with temperature in the 90s+:
"Current forecast has Nashville seeing 90+ degree highs for another week, which if it occurs would make 2019 second to only the super hot year of 1954 for most 90+ days on record."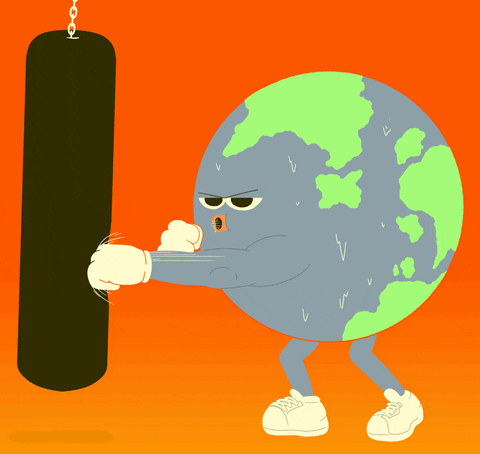 The average high temp so far through September is 87.7°. So far we are averaging 94.5°.
The Weekend
Much like the rest of the week, hot, highs in the low 90s, but less humid. Dewpoints are only expected to be in the upper 50s this weekend, so it won't feel like you're melting when you step outside! We'll be dipping into that "comfortable" humidity stage thankfully come weekend time.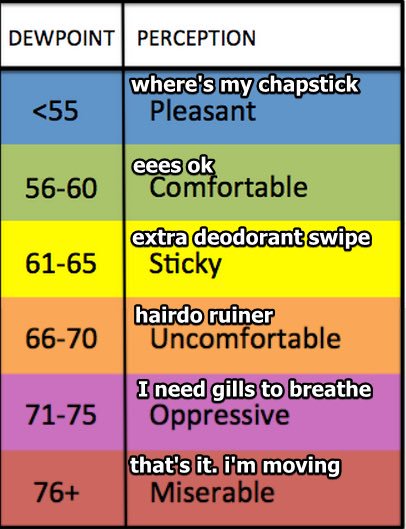 But it'll still be hot.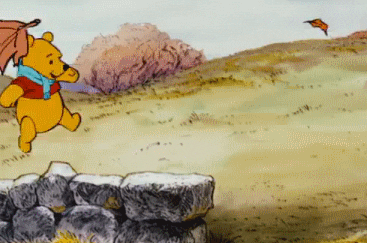 No mention of rain through the weekend.
Patiently waiting for fall to show up any week now.