Sunday
Hot and dry with a little humidity (dewpoints in the low-60s).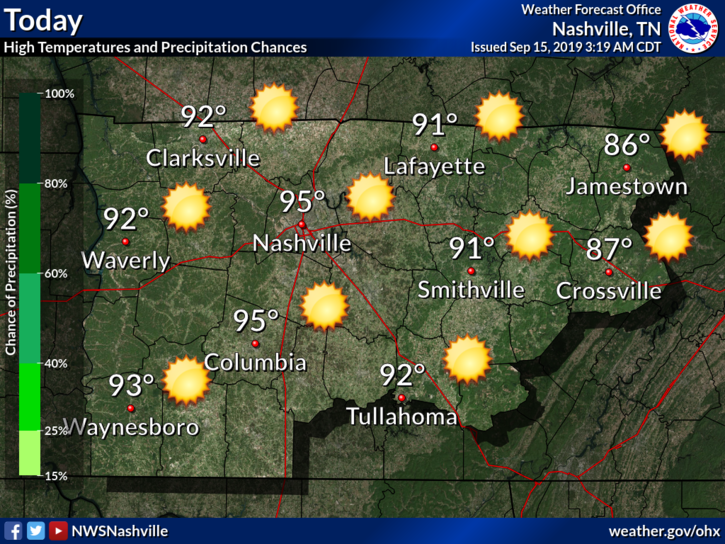 The HRRR model throws in a couple tiny pop-up showers, but I wouldn't count on rain. The high pressure over the region is working to keep us dry. This model often shows a few showers in these conditions but they rarely happen.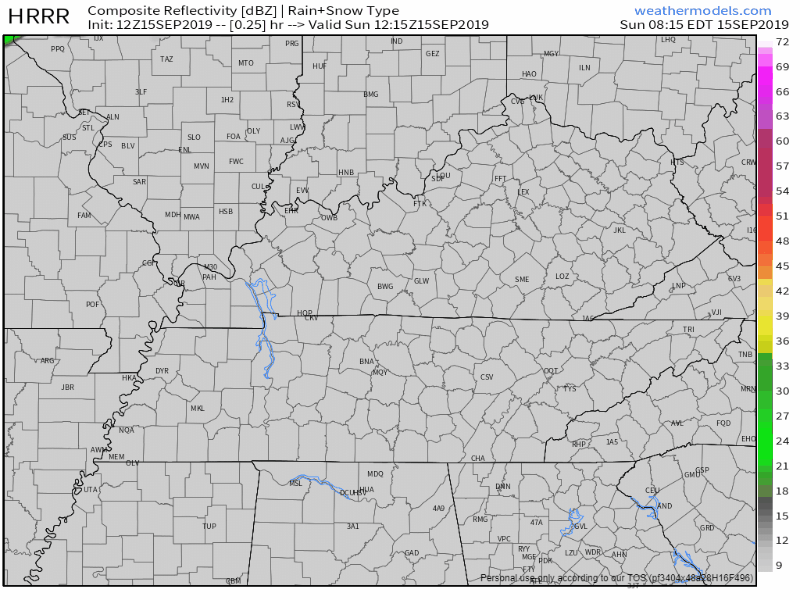 The Rest of the Week: Hot & Dry
Looks pretty similar to Sunday:

Dewpoint temps should be bearable this week in the mid to lower-60s, but Tuesday afternoon may require some extra hairspray.
Instead of keeping an umbrella handy, I'd keep sunscreen close by, especially if you burn easily like me.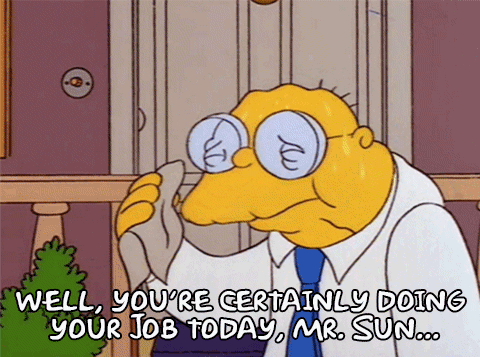 I'm trying to look for Fall, but unfortunately I can't find it just yet.
Peek at Next Weekend
"In the extended forecast forecast, a SW to NE upper level ridge will continue to dominate. An organized boundary will set up just to our northwest by early next week." @NWS-Nashville
That means high pressure should prevent rain, but in about a weak that may break down. It's hard to say exactly when we could see rain next. The GFS model says we will get it Sunday, but the EURO keeps us dry for a while longer.
This is far out though, data is inconclusive, so we will keep you updated!
Could We See a Drought?
Here is a current look at the drought monitor for TN, which is released every Thursday: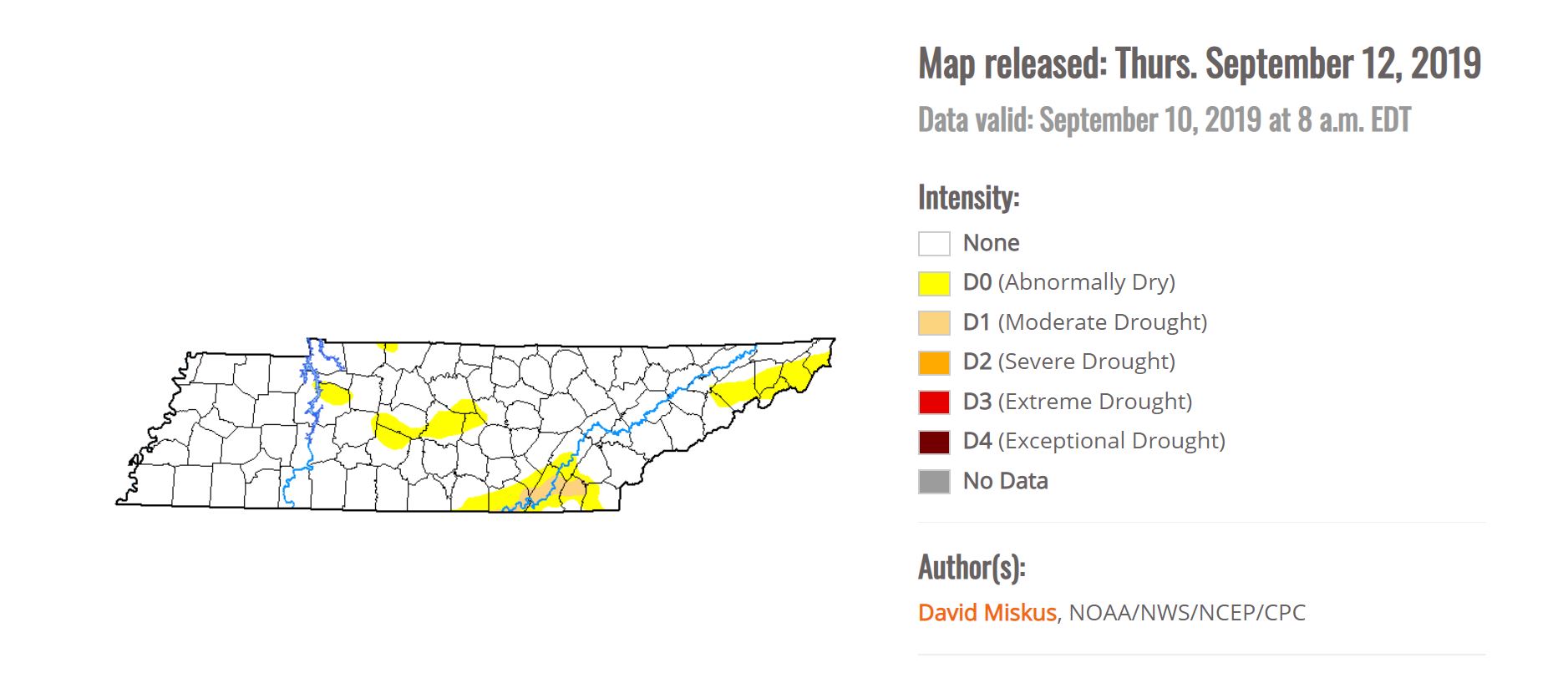 We haven't quite reached a drought, but southern Will Co. is already "abnormally dry."
Here's a look at precipitation for the Nashville Area this month. The green line represents this month so far, and the red line is what we normally see: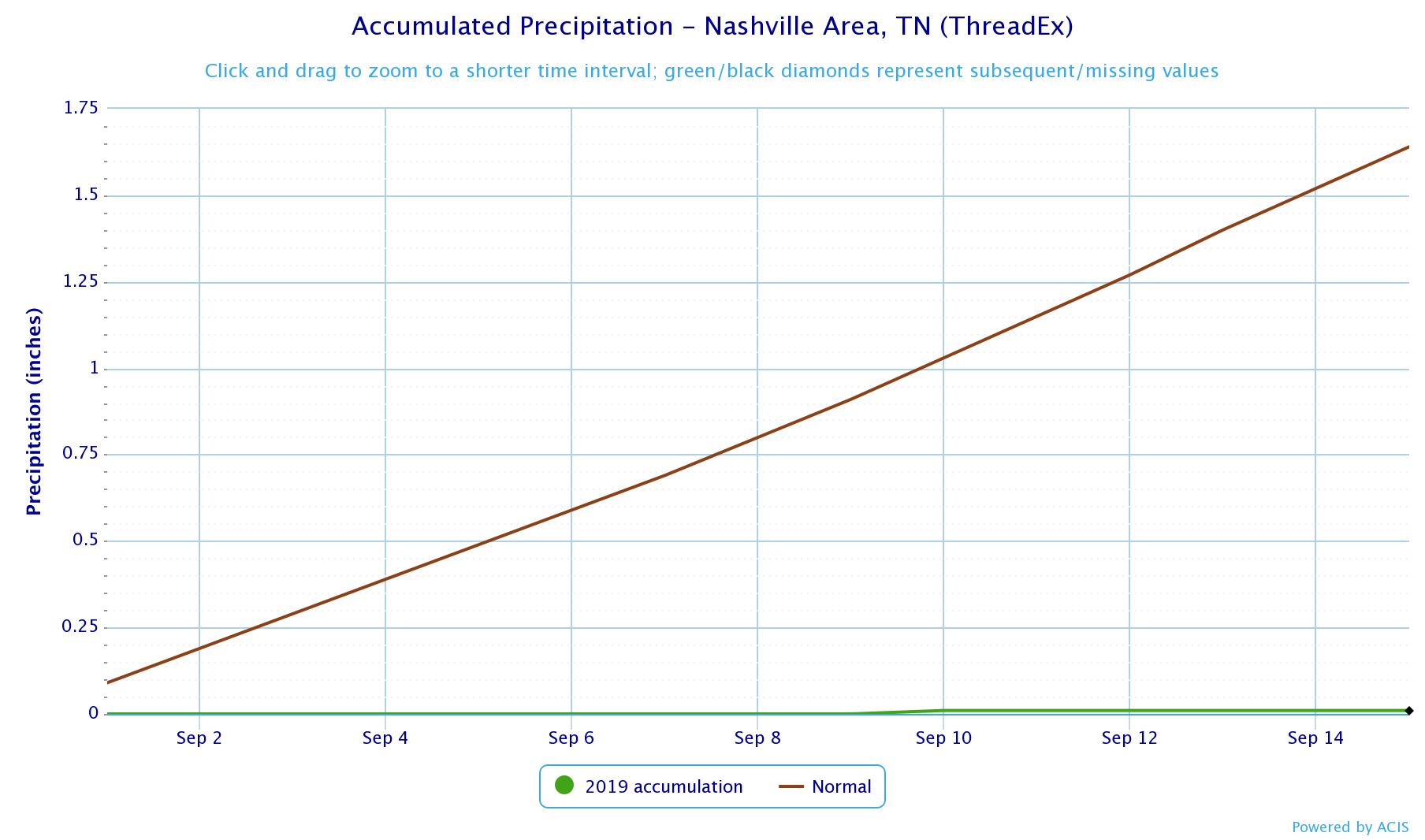 The green line is on zero. Conditions this week definitely won't help any.
David hasn't had to cut his grass for three weeks.
Be sure to keep checking back for updates!
---