Tuesday Afternoon
Very hot conditions will persist across the area this afternoon with temperatures staying around 96 degrees. Dew points are in the mid 60's which is making it feel a tad sticky out there, with heat index readings near 100.  This is not as oppressive as we have seen at times this summer, but it is still quite hot.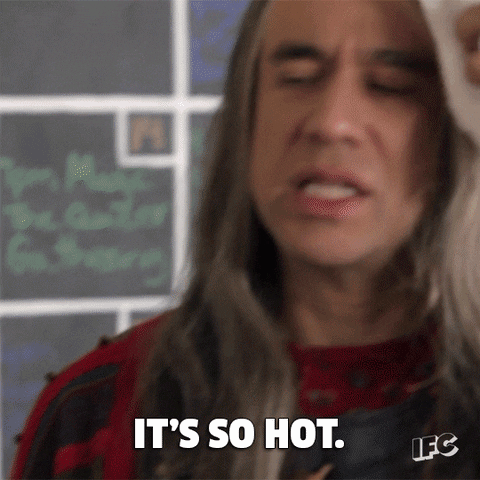 A isolated shower or thunderstorm can't be ruled out due to the high heat and dew points, but the chance is very low. This is due to sinking air underneath the ridge of high pressure that is sitting over the Tennessee Valley.  The latest NAM3 model shows a few storms to our east: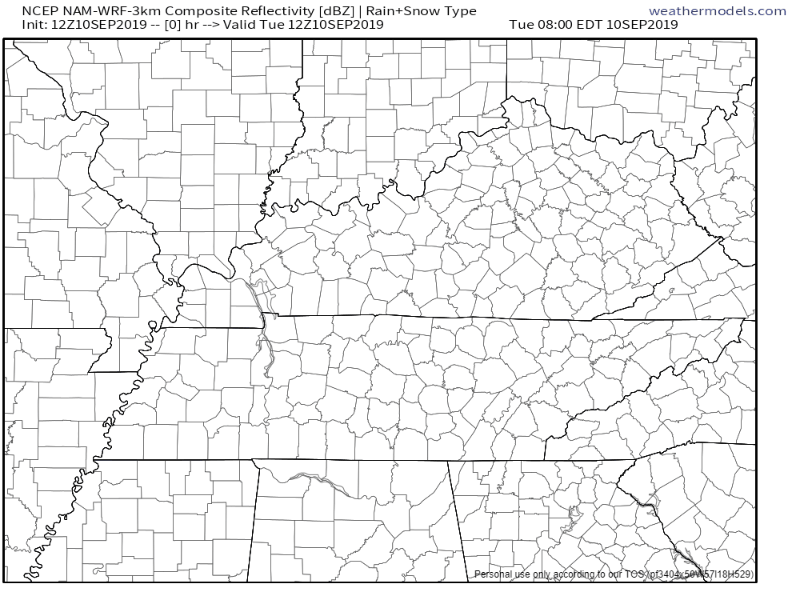 Wednesday
Another hot and humid day is on tap as the aforementioned ridge of high pressure remains anchored across the Southeastern portion of the country. High temperatures will be a couple degrees cooler than Tuesday with the presence of some clouds, but we should still see a high around 95 degrees.  Dew points will climb into the lower 70s which will keep heat index readings near 100 degrees once again.  An isolated shower or storm can't be ruled out, but it looks very unlikely.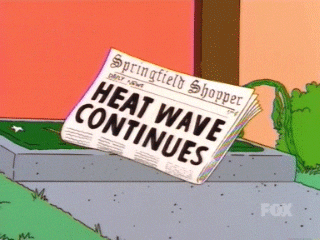 Thursday and Friday
Hot and humid!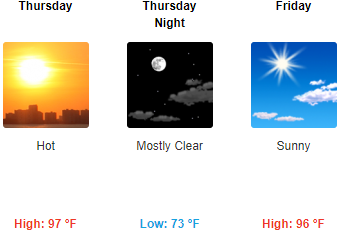 Stay cool and check back for updates!
---