For the second week of September, it is going to be quite hot – so bear with me. Summer will eventually end, just not this week.
EDITOR'S NOTE:
Monday
We will be reaching into the mid 90°s for our high today. Bleh. Thankfully dewpoints are in the low 60°s.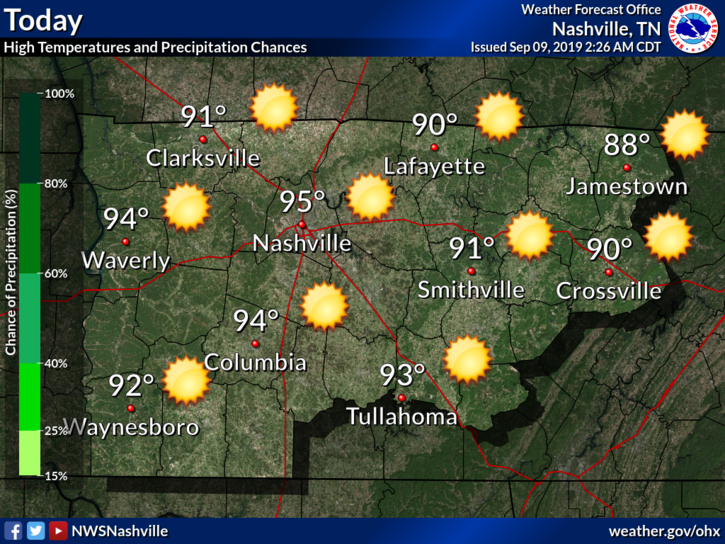 But those dewpoints will be on the rise. More on that later.
Today should be free of any rainfall. A ridge is hanging out over us, bringing us the heat and sun.
Tuesday
And here we start the climb for our dewpoints, and for the heat. Dewpoints are expected to reach into the upper 60°s by Tuesday's end.
The sun will keep pounding on us as well. The ridge looks to stay put, keeping us dry.
The HRRR has some of those pop-ups appearing by 3 PM. But this is unlikely due to the ridge.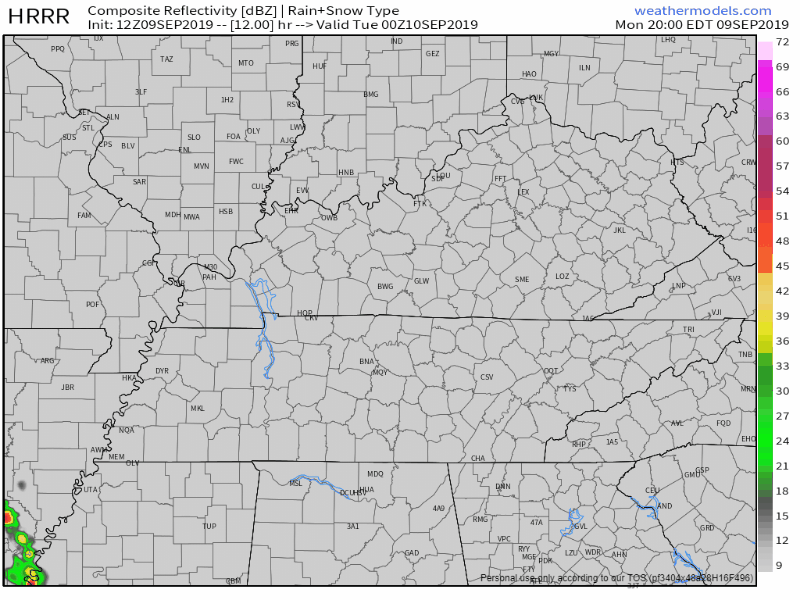 NAM3 seems to be more aware of the ridge. Not much of anything popping up on it.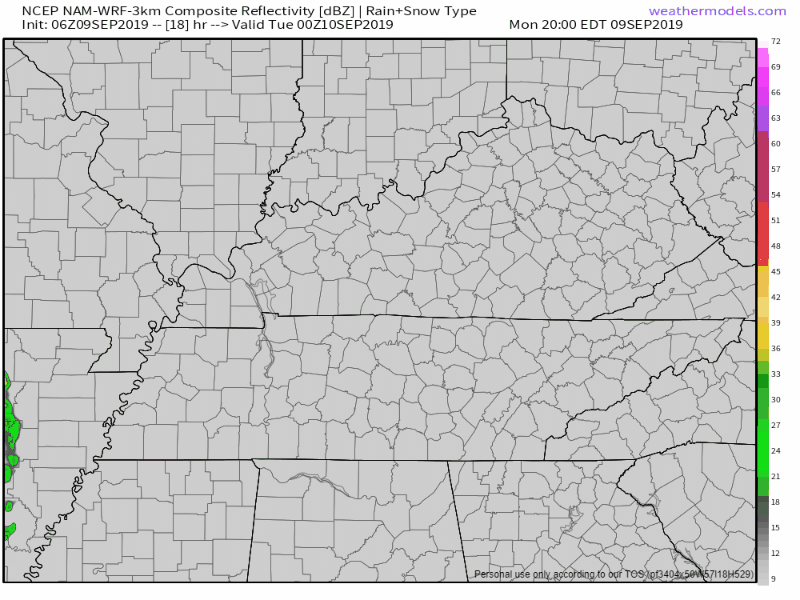 So some of the models are putting out a few isolated diurnal pop-ups. Remember though, models are far from perfect.
NWS-Nashville has more on this:
It looks like we`ve got at least one more completely dry day in store across Middle TN. Models continue to bring isolated diurnal storms in starting Tuesday, however, I`m not completely buying in. Not only do they show these isolated storms, they are mixed in with a decent upper level ridge. Subsidence should be such that even if we do get a storm or two to fire up, they should be fairly well suppressed.
Sinking air from aloft does not help rising air at the surface. We would need some rather strong updrafts to counteract this.
Rest of the Week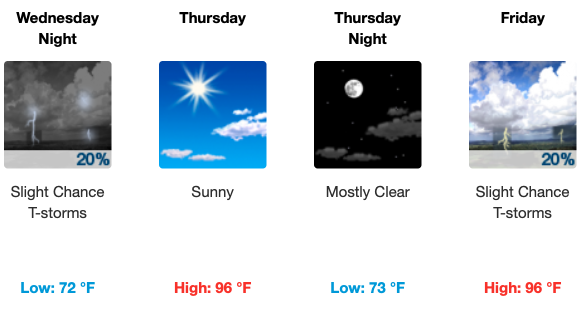 Check back for updates and follow us @NashSevereWx for more streamlined weather information!
---