Memorial Day isn't Veterans Day. Memorial Day remembers those who died in defense of our country.
Alongside many of you I paused my Saturday on a warm day in 2012 to stand along Columbia Avenue in Franklin as the processional of Army Spc. Jason K. Edens passed by. I didn't know him or his wife or his family and I still don't know his family. But I decided as long as I have an audience – and I don't hear from his family otherwise – that he would be the soldier we remember on Memorial Day.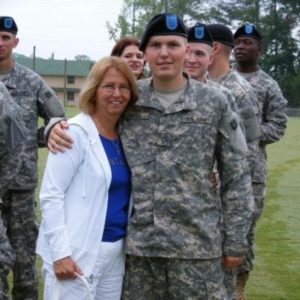 He was born in Nashville and went to Franklin High School. He was an infantryman who joined the Army in 2009. He was serving in Afghanistan on April 15, 2012, when his unit was attacked. He died eleven days later from his wounds. He was 22 years old and left behind his wife. Take a few minutes and read about him him here.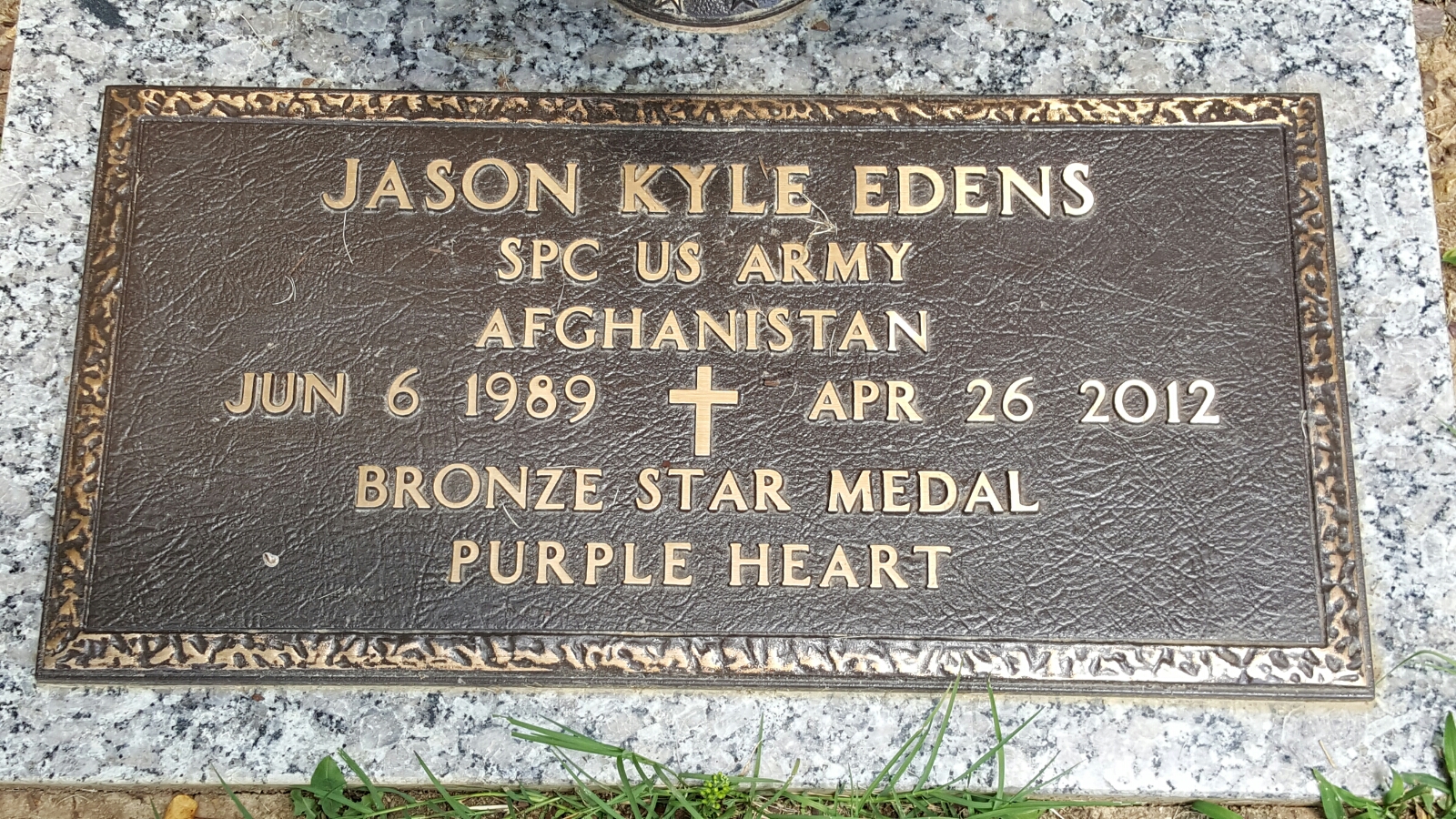 Memorial Day Rain Expected
Have you seen the tropics? Subtropical Storm Alberto will move onshore near Panama City Beach, FL today, then progress northward towards Nashville.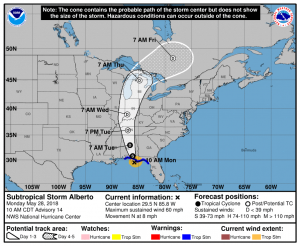 Today's showers and storms are technically part of Alberto's outer bands as they spin counterclockwise through the area. Here is the NAM 3KM model through the overnight.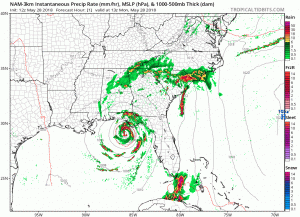 Today is going to be one of those days where most everyone will see rain in Williamson and Davidson Counties, just not all at the same time. It should be light and off and on. A thunderstorm or two is possible, especially considering the break in the clouds we've seen this morning, heating up the atmosphere.
Flash Flood Watch Tuesday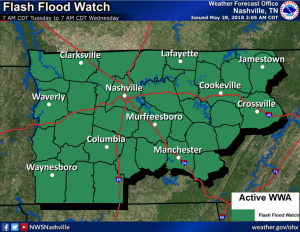 A Flash Flood Watch begins 7 AM Tuesday and is set to expire 7 AM Wednesday. According to NWS Nashville, Alberto-related rainfall is expected to range from around 1.0 inch across Upper Cumberland Region to around 2.0 inches across Nashville Metro Area to around 1.5 inches across TN River Valley Region. Most of this rainfall will occur Tuesday afternoon. These amounts are generally under what should cause flash flooding; however, a few localized areas may see rain train across the area and create a flash flooding concern.
Outdoor plans are not advised on Tuesday. The day will pretty much end up being a washout as Alberto's core moves north out of Huntsville and into Nashville.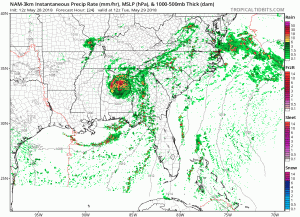 Severe weather is also possible in the form of weak, spin-up tornadoes.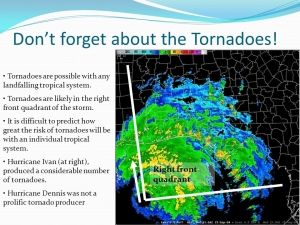 Weak, spin-up tornadoes are also possible if the storm passes a little west of Nashville. They often occur on what is called the right-front quadrant (northeast) of the storm. Alberto's east side will have plenty of helicity (shear) and may be favorable to the development of a weak tornado or two. So, if the center of Alberto wobbles to our west, we'll end up on the east side of the storm and will need to be on the lookout for a tornado or two.
Overall, impacts are going to be notable in the Nashville area, but not significant. Winds shouldn't be too bad. There may be a downed tree here or there but this is not a widespread, high-damage event by any means. It will move in just as quick as it will move out.
Rest of the Work Week

Back to the same old, same old. Pop-up showers and storms will be the story of the week as we return to the summerlike pattern. Temperatures will be in the upper 80s with the humidity through the roof.
---