Hit or Miss Showers/Storms Today
Good morning Nashville! We are moving back into the summertime pattern with hit or miss showers and storms all day. It looks like coverage will be fairly good for the daytime hours, dying out by sunset. HRRR illustrates. A couple of these storms could be on the strong side, so stay aware if you have plans outside today. The good news is that these should be "pulse" storms, and organized severe weather is not expected.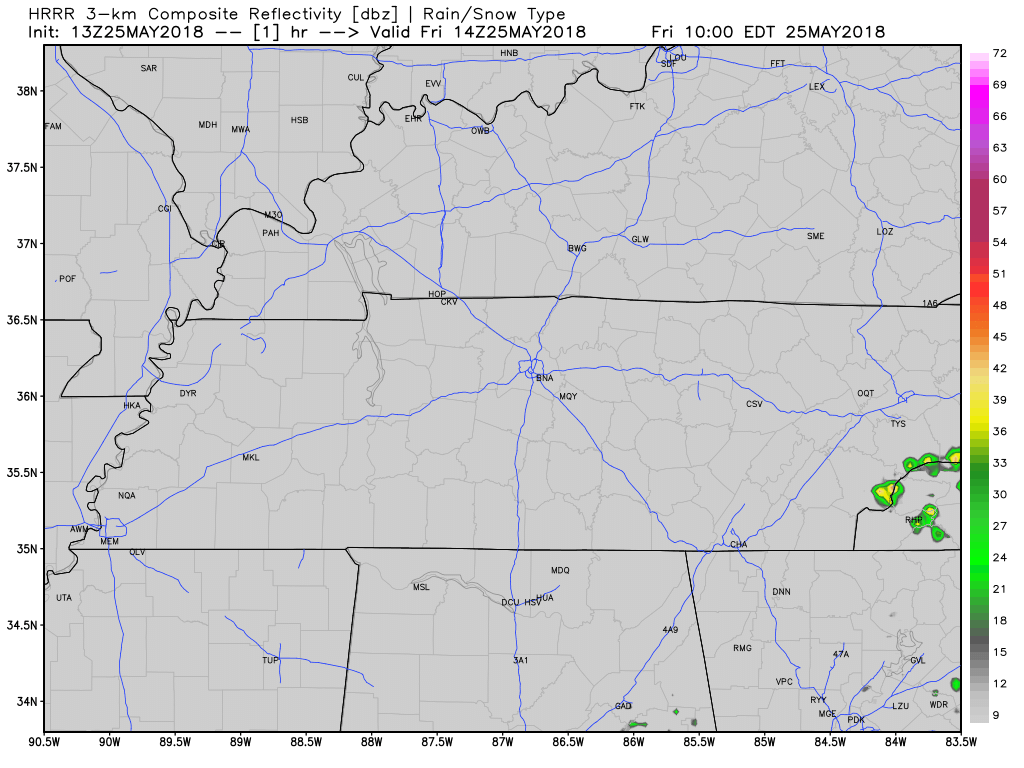 With dewpoints in the mid to upper 60s, the humidity is going to be slightly higher than yesterday. Translated: Today is a hair frizz alert day.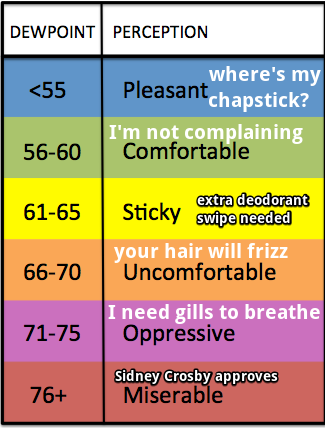 Weekend Rain Chances
On Saturday, storm chances will be higher than today. But, again, these should decrease around sunset. Knowing exactly where these storms will pop up is impossible to say at this point. We don't know if your cove on the lake will get a downpour on Saturday afternoon. It's best to just stay weather aware and have a rain plan.
We are watching the Gulf of Mexico for tropical development this weekend and the northern Gulf coast. This system won't directly affect our weather until Monday on, and the specifics of exactly how it will affect us are unclear at this point.
So, about that.
Tropical Development
This morning, the National Hurricane Center named our rain maker for early next week. Let me introduce you to Subtropical Storm Alberto.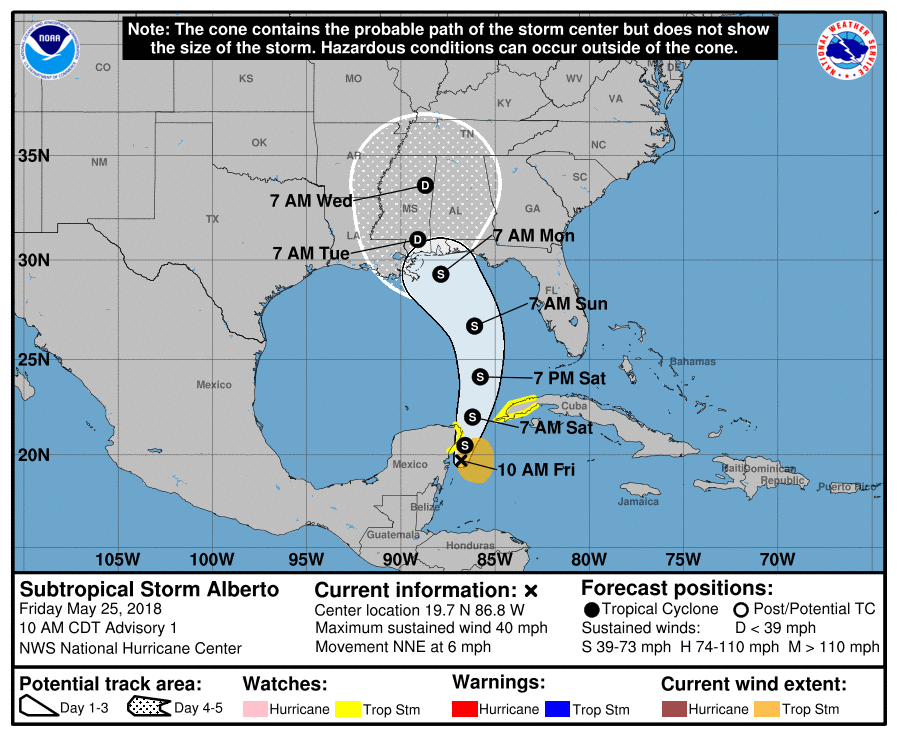 This morning, our NWS in Nashville gave us an idea of Alberto's impacts for us…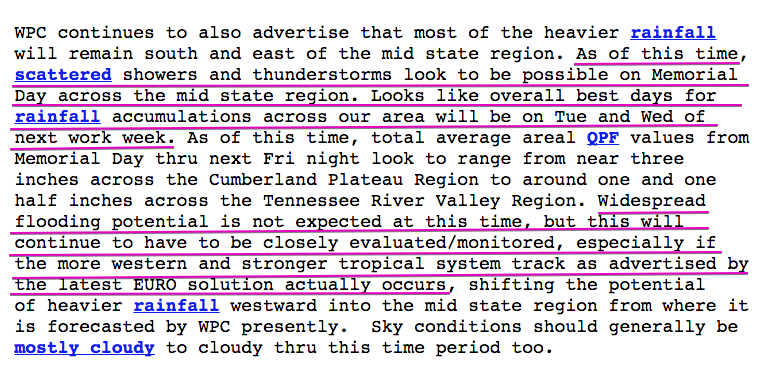 Translation: We'll have to wait and see what Alberto does. But, early next week (including Memorial Day) looks wet. Don't make plans outside without flexibility. More details coming as Alberto develops.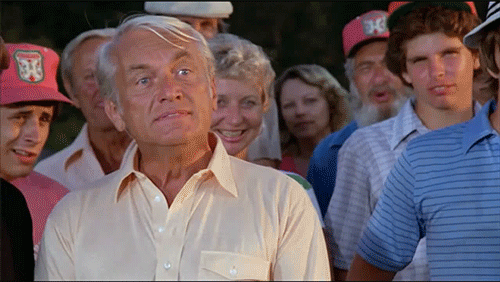 Yes, Alberto, we are.

---