Another day of hit/miss showers
This morning we had some showers hanging around our area.  This widespread cloud coverage is what's going to keep our temps from getting too high today.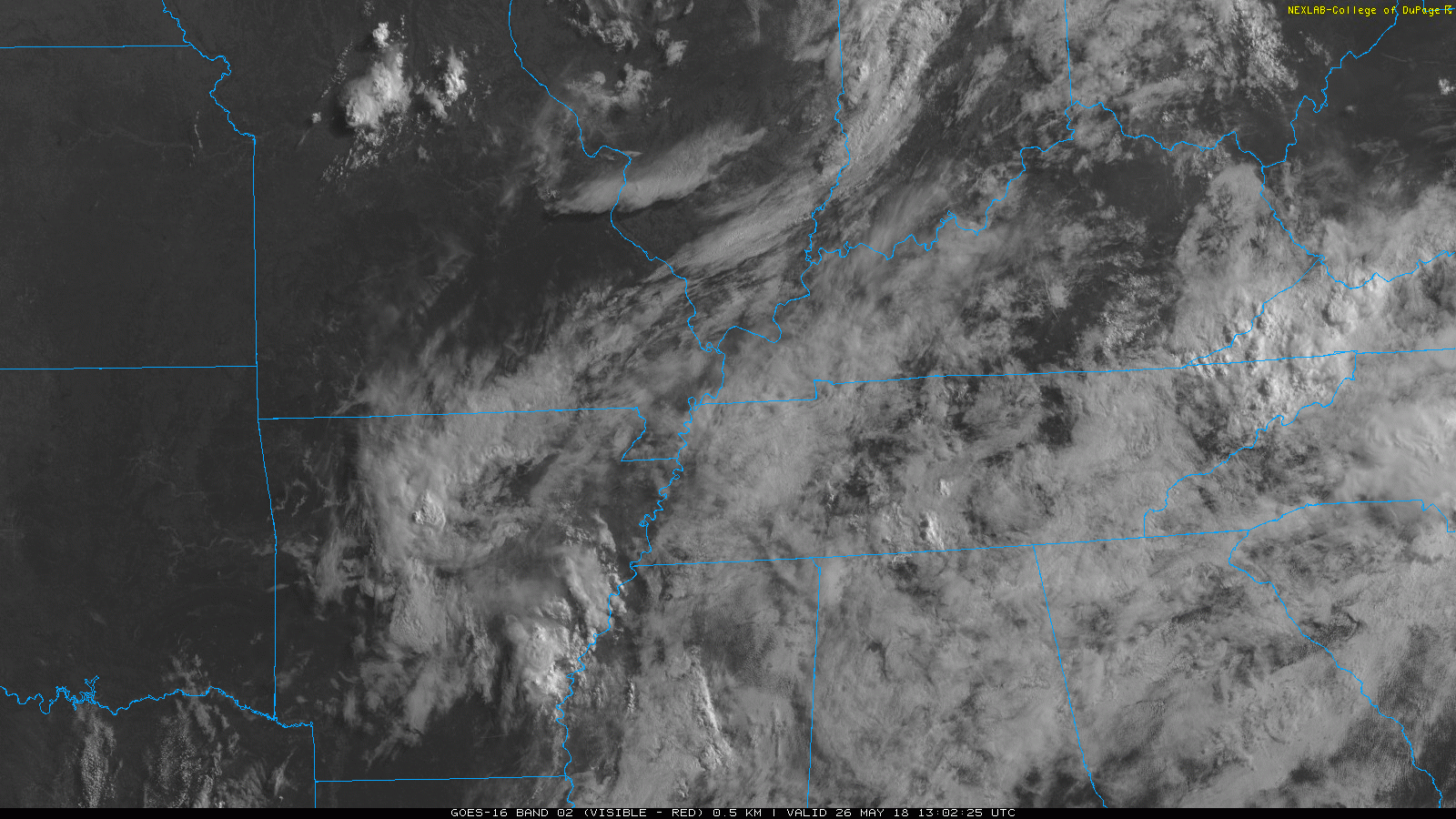 Dewpoints are still relatively high today, they've crept into the upper 60s. Today is going to be humid!
As we move into the afternoon hours, popup showers and storms are likely. Storms today would still be of that "pulse" nature we've been seeing. These are those that can become very strong very quickly, weaken a bit, and then become strong again.
Some could be intense and possibly severe, so as you go about your day make sure to have a backup plan for rain.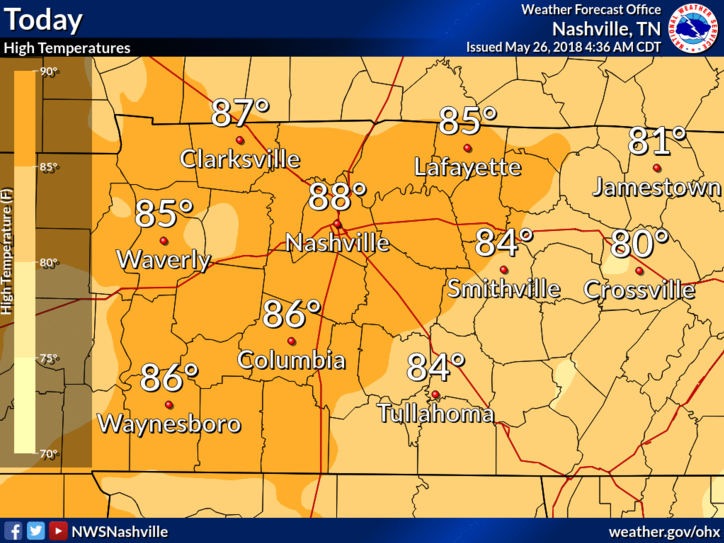 Sunday looks less stormy
Upper-level ridging is going to settle in over us tomorrow, making things a bit less wet. Showers and storms are less likely to appear on radar, but they cannot be ruled out. Temps will remain in the upper 80s, will feel a lot like today.
Memorial Day and On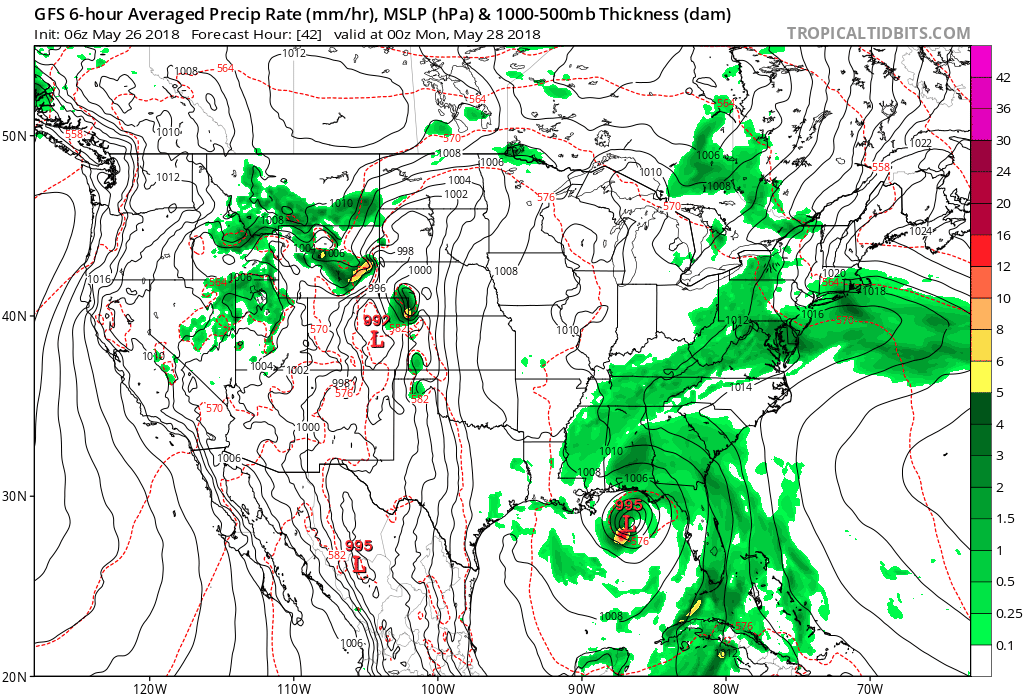 If you make plans for our Monday break, make sure you plan for rain. The GFS is showing a wet Memorial Day.
Tropical Storm Alberto continues to hang in the gulf and is slowly making its way towards landfall. Models are coming to an agreement of landfall somewhere around Mobile, AL late Monday.
By this time we are going to be feeling some effects as the storm will be forcing ample moisture towards our location.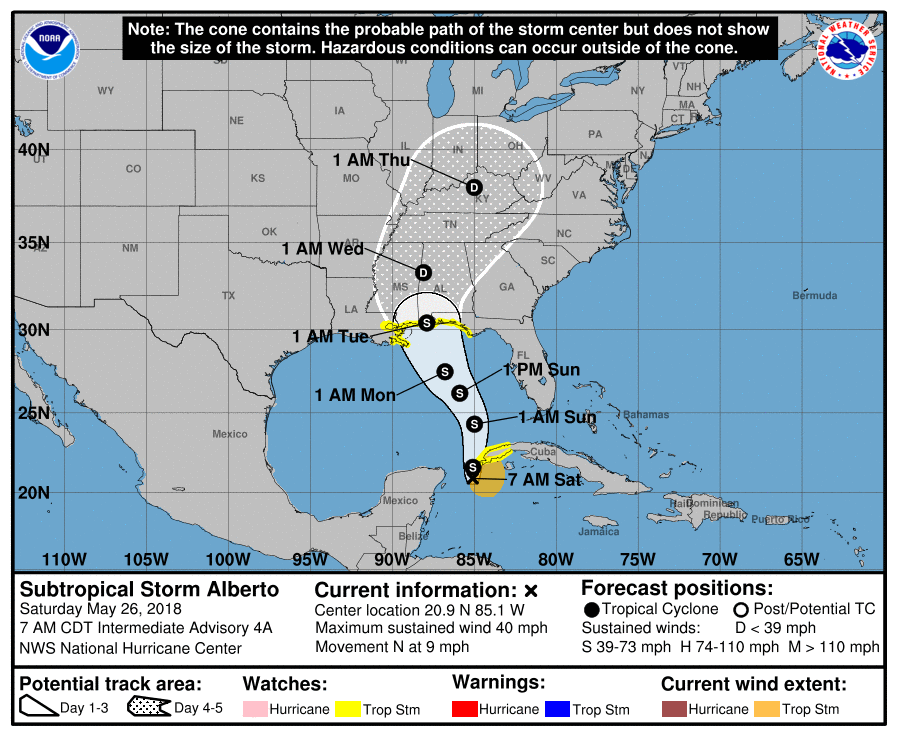 Alberto's arrival is still a long way off, so the certainty of our impact is low.
What we can expect is some higher than average winds and a more steady rainfall than our summer-pattern has been producing.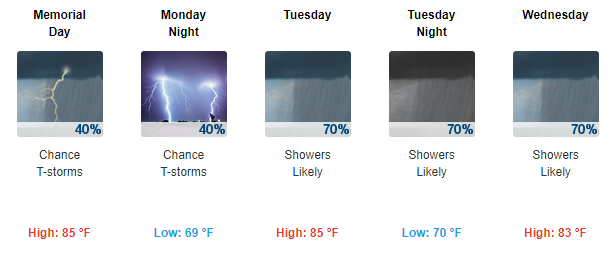 ---