Cold Front Has Arrived
The front is very slowly pushing the rain east. Radar thru 8:25 AM: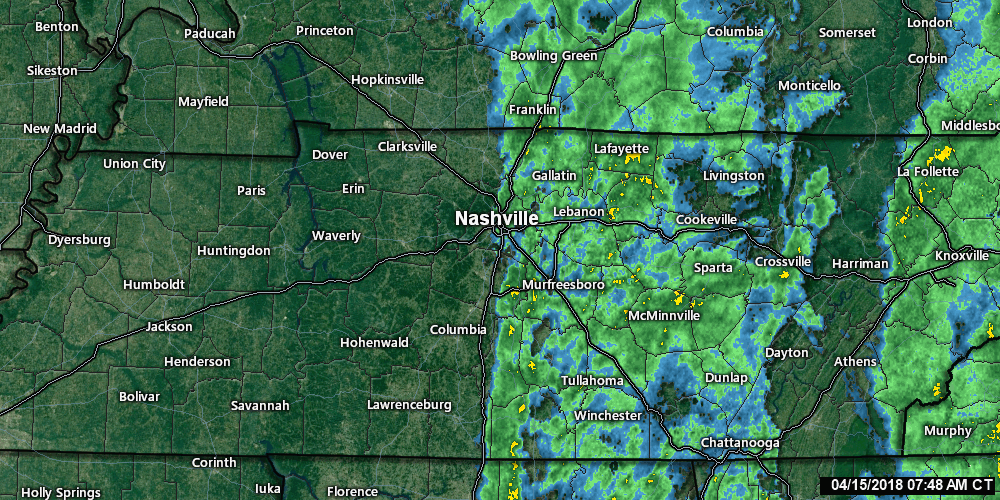 Colder Sunday
High temps only in the mid-50°s.
Also, windy. Gusts to 20 MPH will drop wind chills into the 30°s tonight.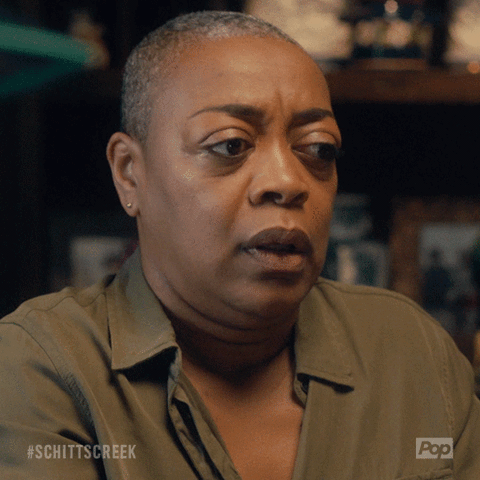 Light Rain Possible Tonight
The HRRR model thinks a light, cold rain may freckle windshields tonight.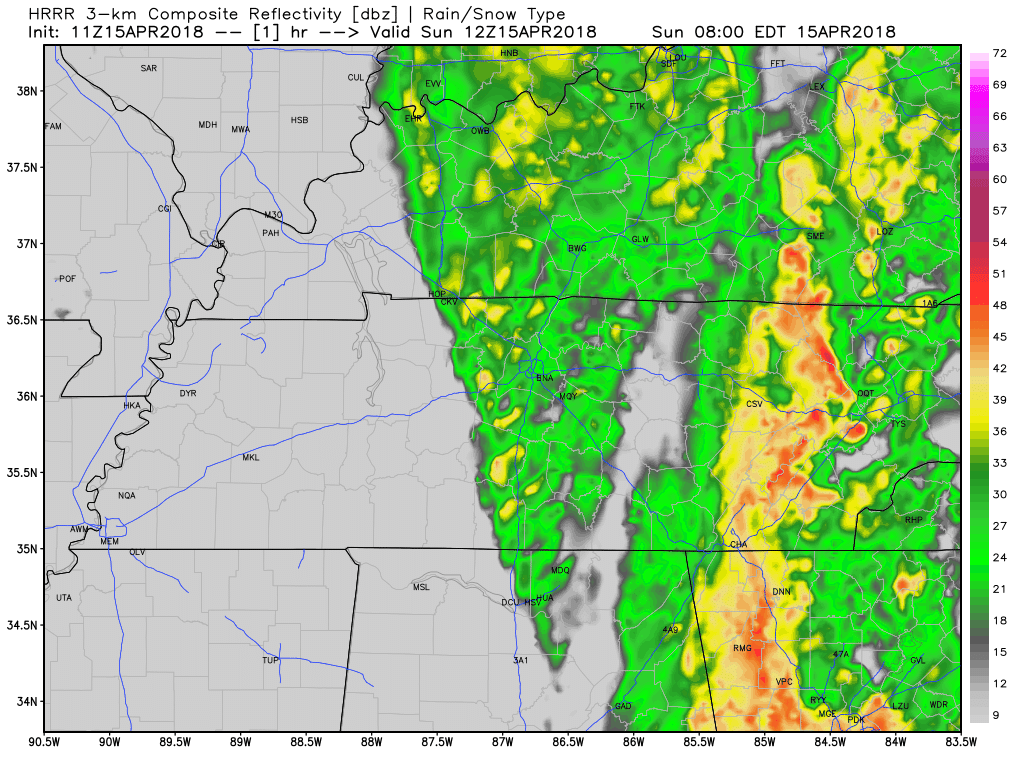 Very Cold Monday, Especially in the Morning
Officially, just before sunrise we should bottom out at 35°, with wind chills in the upper 20°s.
Because local areas are often colder than what's at the official thermometer, NWS-Nashville issued this Special Weather Statement:
FREEZING TEMPERATURES POSSIBLE ACROSS MIDDLE TENNESSEE TONIGHT
If some areas reach freezing, it should happen for a few hours shortly before sunrise.
High Monday only 50°.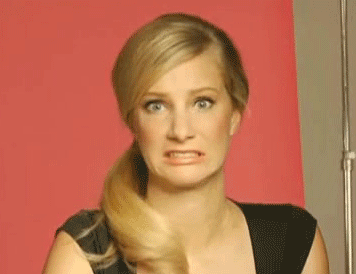 School/Work Week
Upper 30°s Tuesday morning, then a warm up for the week ahead.

Rain Possible, Not Probable Wednesday Night
NWS-Nashville calls it a "weak front" bringing only "a slight chance of light showers." The Euro model shows only light rain in Kentucky, not here, but it is too close to us to discount it. Hence the "slight chance."
I would not bet on it.
Next Big Rain Chance: Sunday
A low is expected to approach Sunday night, pulling rain in from the south and into Middle Tennessee sometime during the day Sunday.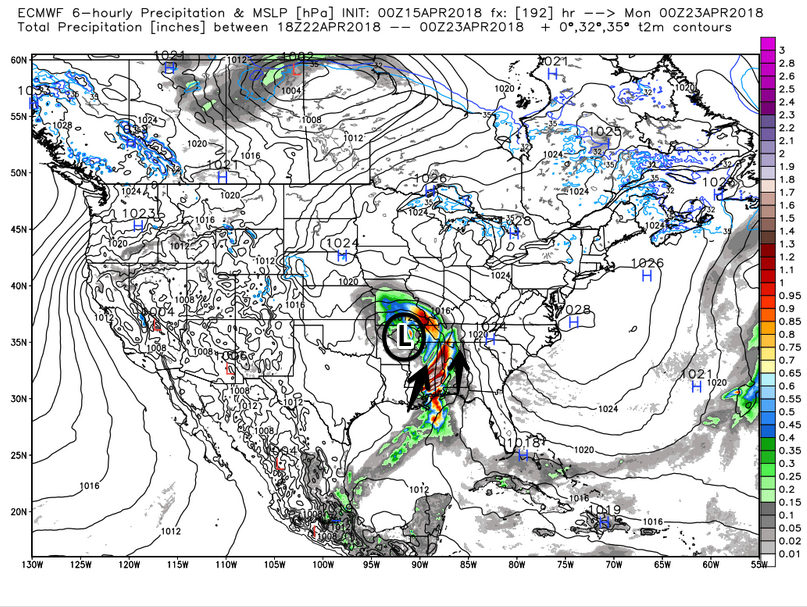 Expect the timing on this system to change, but for now the best information has a Sunday ETA.
Storms are possible, but it's way too soon to say. To quote the Storm Prediction Center:
While some severe threat may be noted next weekend, too much uncertainty exists to include severe probabilities.
Stay warm today, y'all.
---