Another Rainy Saturday; More Storms Possible but Not Likely
The cold front will begin to make its way through our area. Showers expected on and off all day as this low pressure system slowly moves through.
While further storm development is a possibility, it's not likely.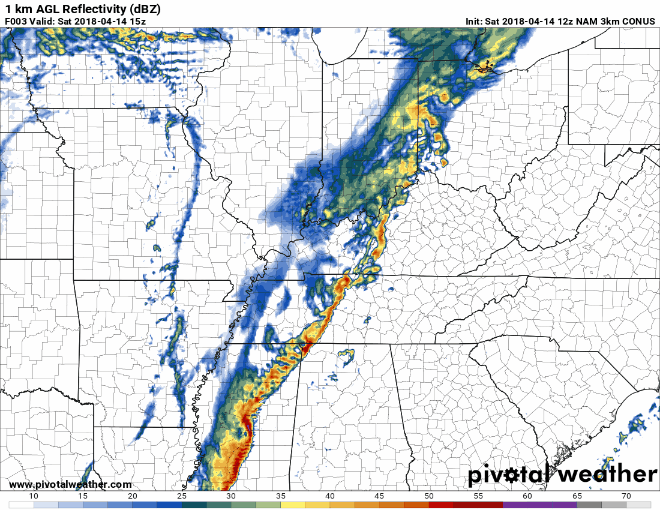 Rainfall throughout the weekend is still expected to be relatively high. For the next 48 hours, the forecast is around 2 inches for us, with counties southeast of Davidson and Williamson receiving upwards of 3 inches. A lot of this rainfall is expected to fall later this afternoon and evening.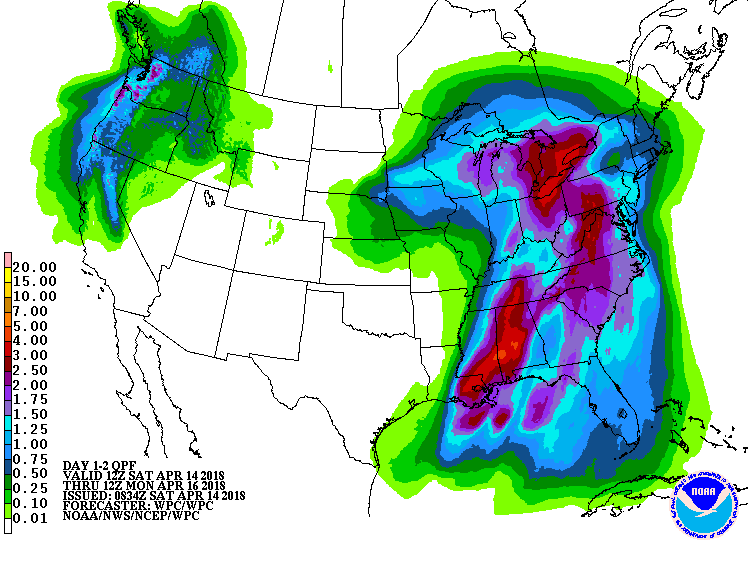 Another concern we've been having is that wind threat. How is it looking?
Winds are going to continue to be breezy for most of the day, with gusts to 30 mph at times! This threat looks to decrease as the day goes on, with the possibility of gusts diminishing by early afternoon.
Sunday is going to be cool!
Once the dry air moves in and the rain begins to let up, we'll start to see our temperatures drop early Sunday morning.
It's going to be another chilly start to the work week with temperatures in the mid-to-low 30s.
The cold front is going to be pushing out any remaining moisture and rainfall to the east, but a light shower or two isn't out of the question.
Cold-Warm yet again
The cold won't stick around very long. High pressure will again settle into the area allowing for the temperature to slowly rise beginning Tuesday and continuing into the rest of the week.
---