Patchy Fog Early Wednesday, Then Cloudy
Wednesday will be a close repeat of today, with (potentially dense) fog early. The main difference? Temperatures reaching the lower 60s during the afternoon…a great treat!
Soggy End to the Week, Plus Chance of Snow Fri-Sat
UPDATED GFS Loop through the weekend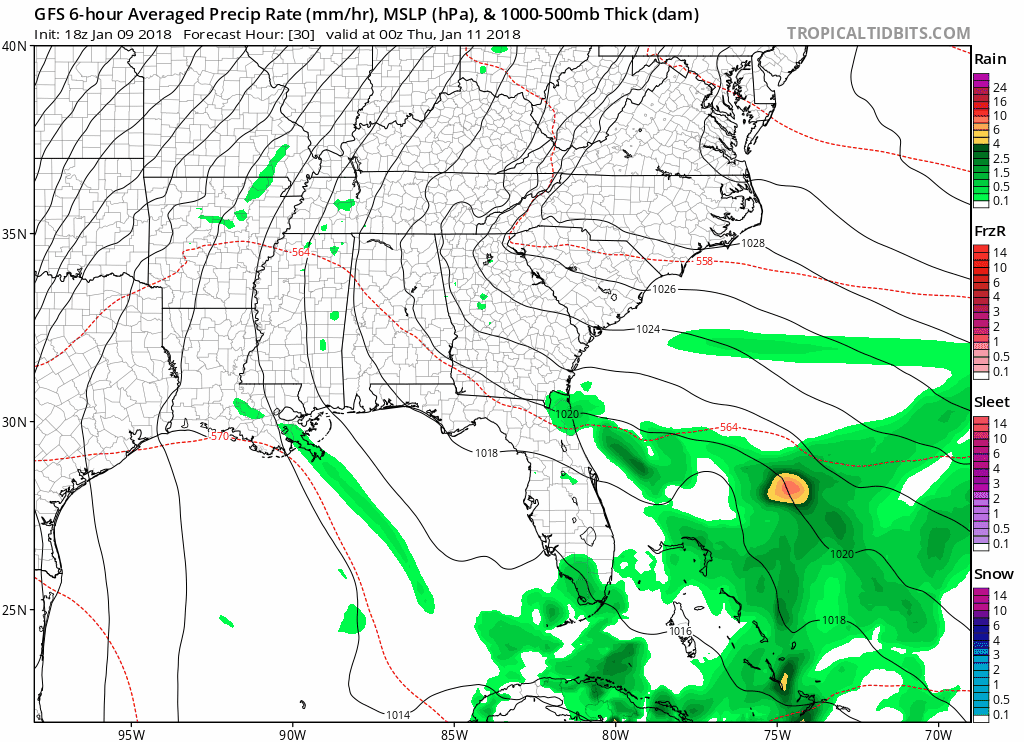 A cold front will be on approach Thursday into Friday, with the potential for moderate rain and a few isolated storms Thursday night. Pro tip: Thursday's high temperatures will be in the middle 60s!
Cold air could overrun the precipitation Friday afternoon into early Saturday morning, so a mix of rain/snow, transitioning to all snow, are possible during this time. A band of snowfall accumulations between 1-2″ are possible during this timeframe. In addition, these wrap-around snow events with a strengthening low pressure system (like what's being advertised) have a tendency to overproduce in the snow accumulation department. All details are not in place yet, but stay tuned for a fine-tuned forecast in the coming days!
GFS Model Snowfall through Saturday AM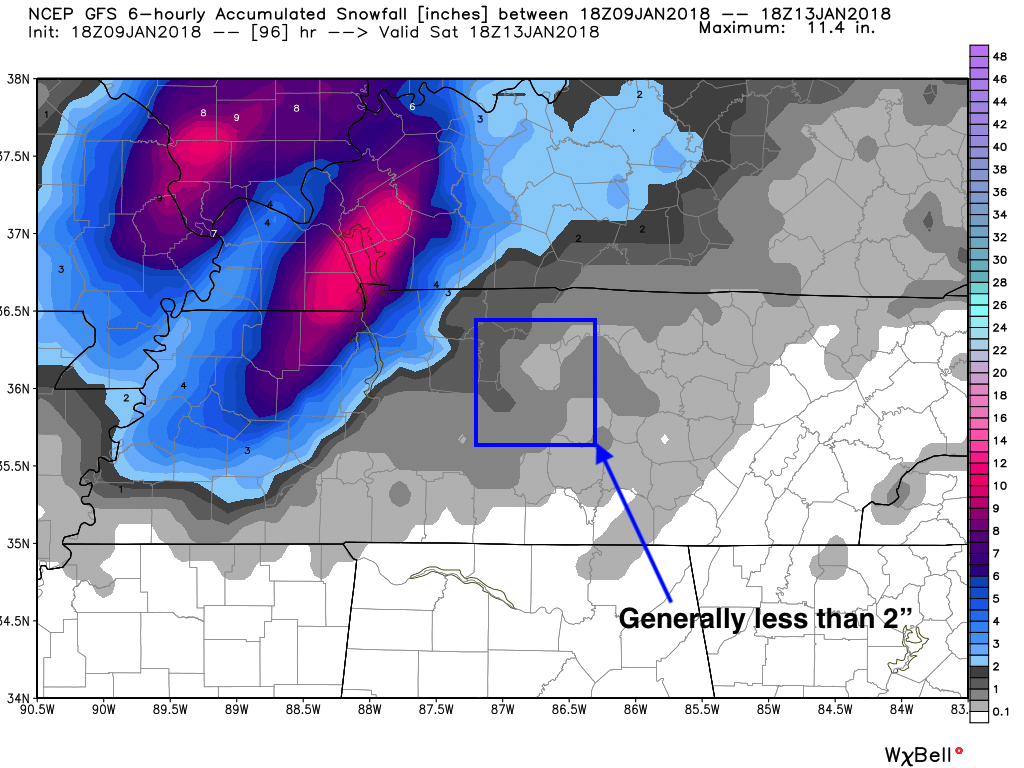 …versus the overblown NAM…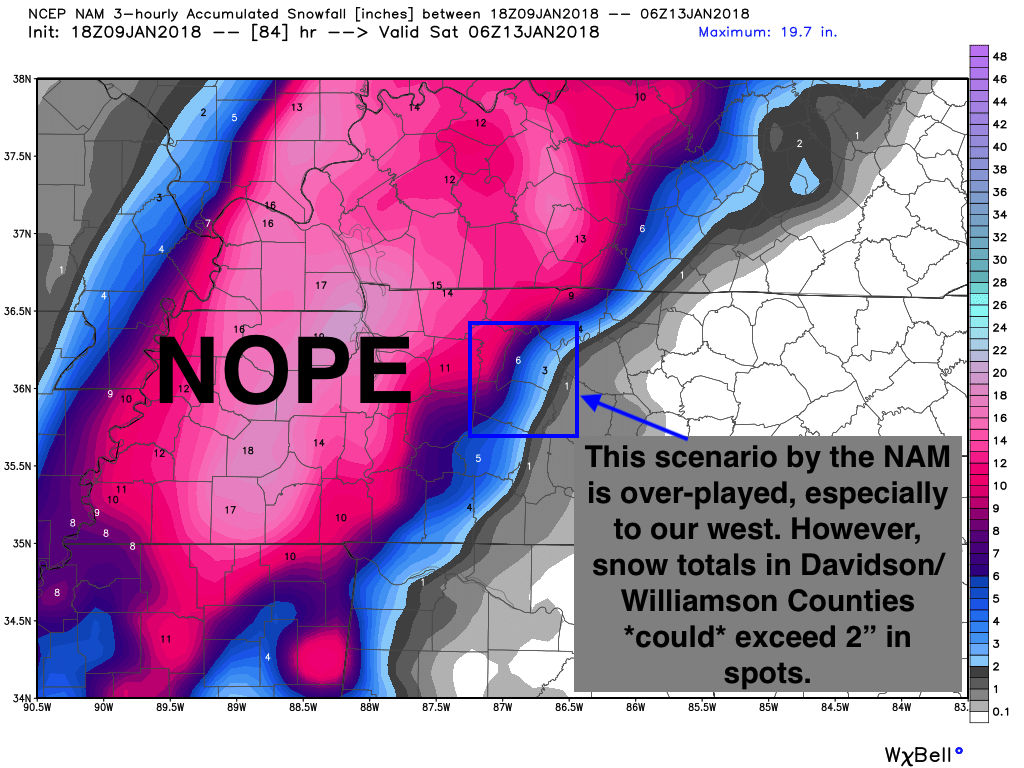 Yeah, the NAM is an outlier at this point. But, snowfall > 2″ is possible…more details to come.
Otherwise, more cold air sticks in place through the beginning of next week, into MLK Day. As NWS Nashville says: "It's back into the freezer for the weekend…"
---