Rain Ending Later Today, Warmer But Intermittent Showers This Week
Latest HRRR Model Loop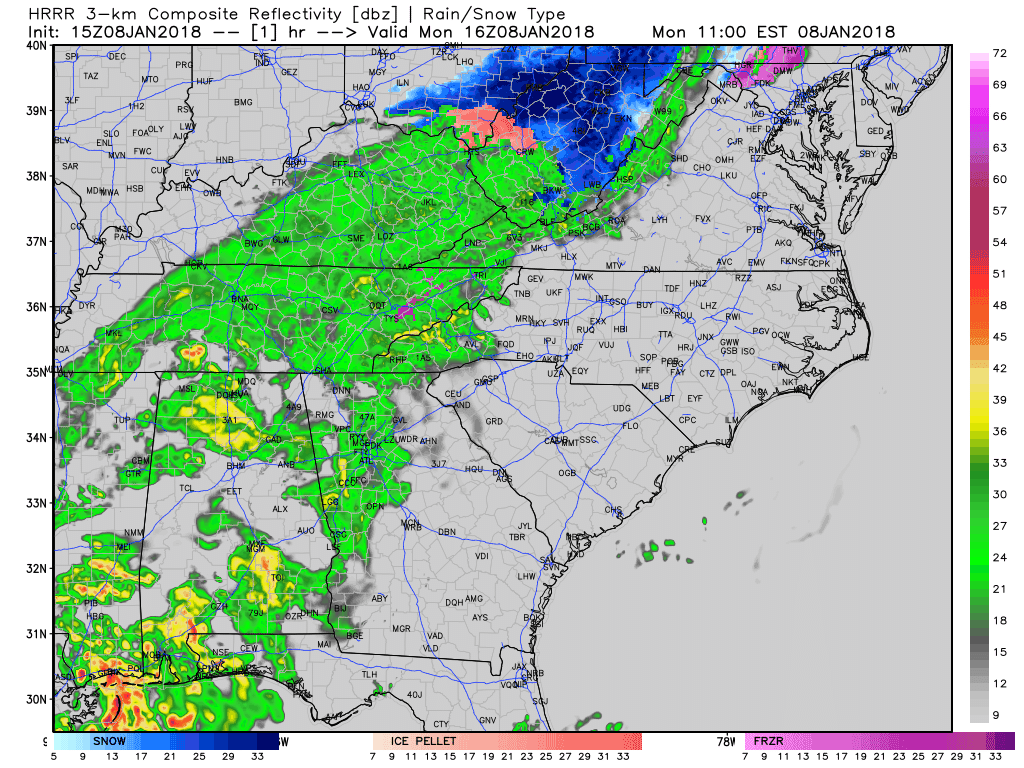 Wet weather will come to an end later this afternoon, just in time for the evening rush hour. Temperatures will be unseasonably cool in the 40s, dropping into the upper 30s overnight.
NWS Temperature Trend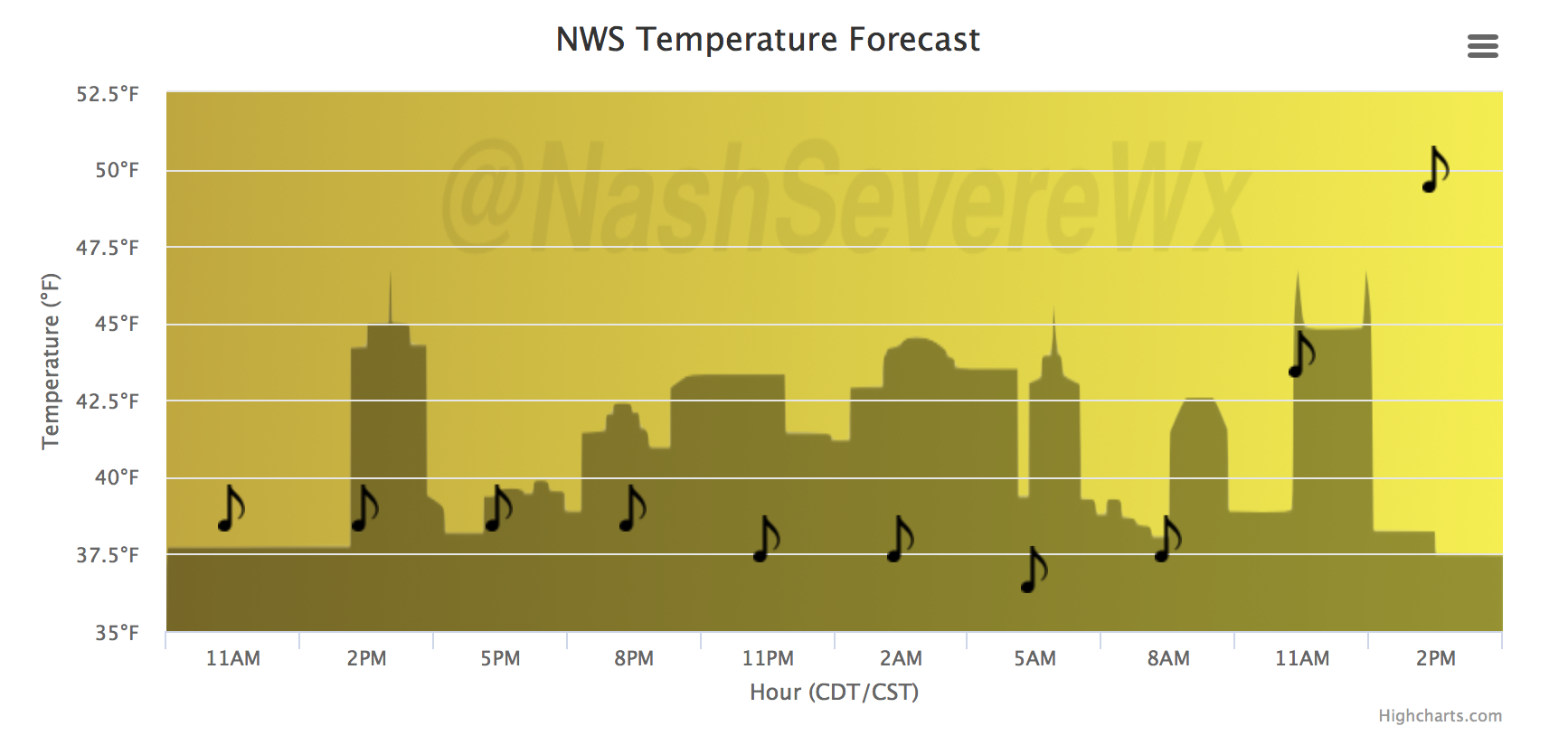 Tuesday? Dry. The rest of this forecast? Pretty soggy. Warm air is expected to surge north into Wednesday, where high temperatures Wed-Thu could approach the lower 60s!
GFS Loop Wednesday-Saturday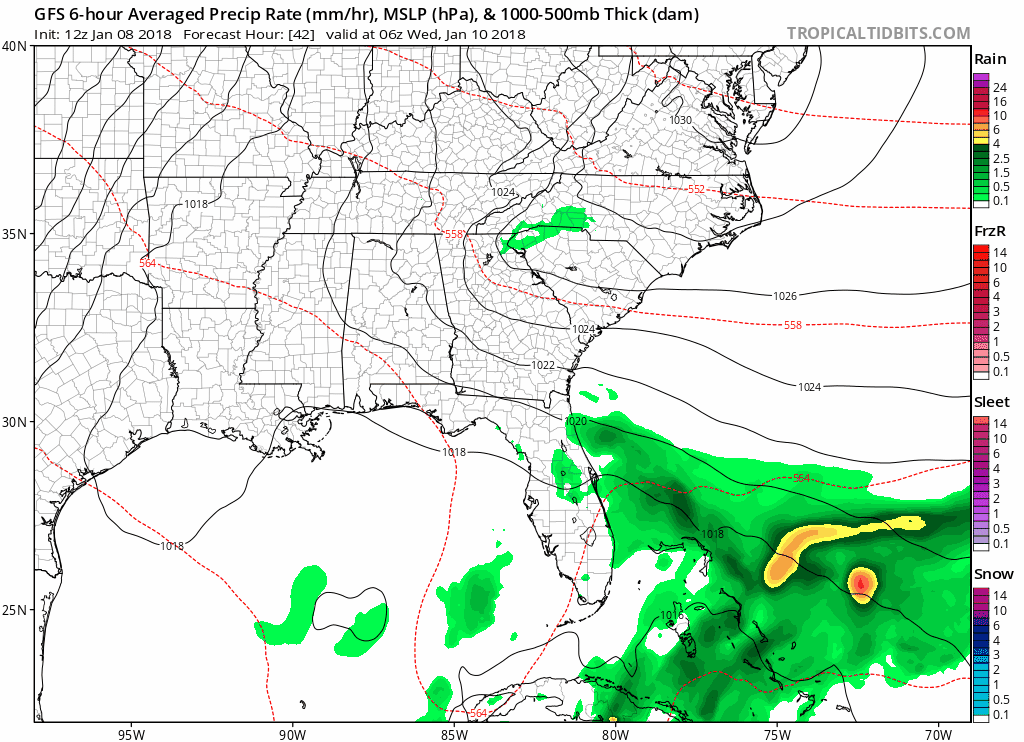 A more steady rain will begin early Thursday, continuing through Friday. With an approaching cold front Friday, temperatures are expected to quickly plummet. Based on the latest runs of the GFS and European models, there is a potential that the cold air overruns the precipitation behind the cold front…meaning a wintry mix is possible late Friday into Saturday morning. Keyword = possible.
Will have to watch the evolution of these scenarios in the models over the next 48 hours to narrow down timing and placement of any potential snow.
7-Day NWS Nashville Forecast

---