---
Muggy and Warm: An Unusual November Weekend.
Temperatures this morning are quite warm for the beginning of November in Nashville. A renewed surge of even warmer air is expected to start today, thanks to southerly surface winds. It may feel like a distant memory after our couple of recent cold spells, but a muggy "Gulf of Mexico airmass" will move north, back into Tennessee, for the weekend and part of next week.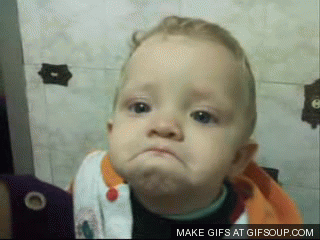 HRRR Model Loop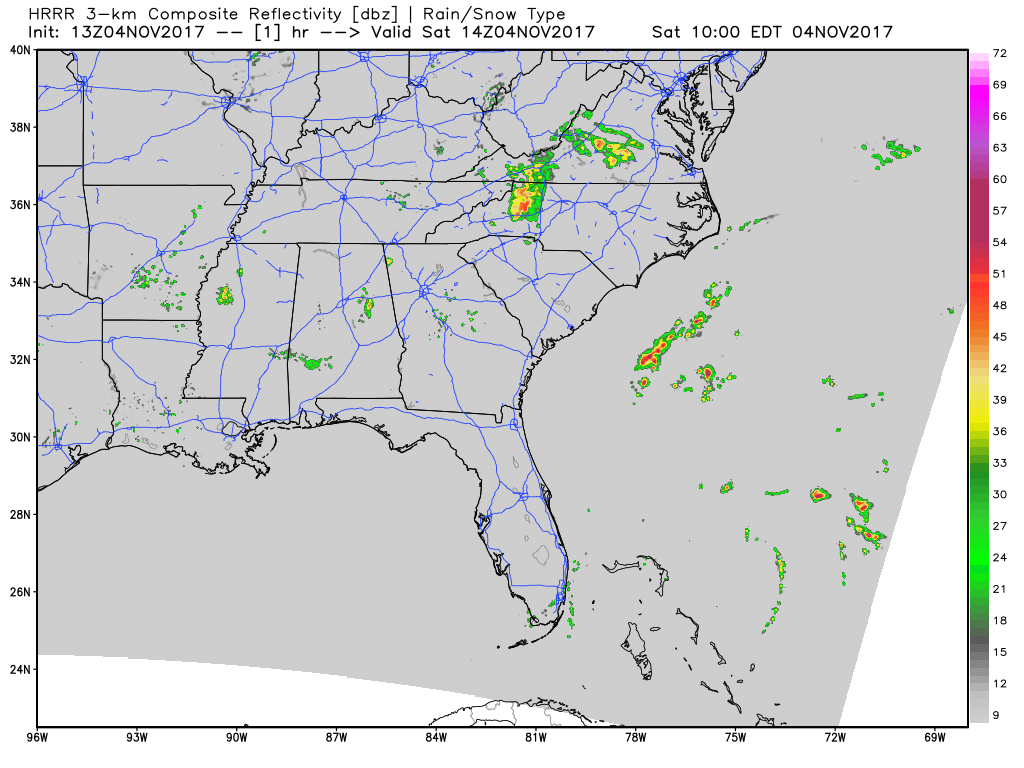 Expect abundant cloud cover and a very isolated shower today and Sunday, but no impressive forcing mechanisms will be in place to warrant widespread rainfall. By no means are weekend outdoor plans in danger of being rained out. If you are lucky, a peek of sunshine or two may sneak in on Sunday afternoon.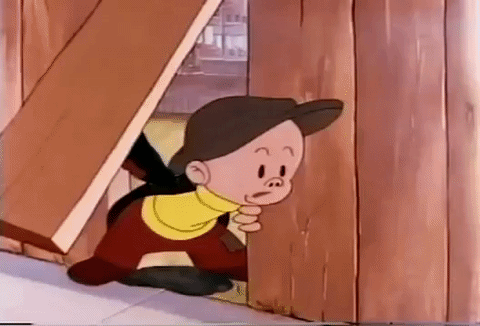 Daytime temps are expected to near the 80ºF mark both days. For perspective, the average high for November 4th in Nashville is 63ºF. There is potential that both Saturday/Sunday nighttime low temperatures could approach record-breaking levels (mid 60s).
WPC Frontal Positions/Forecast Overview Through 6AM Monday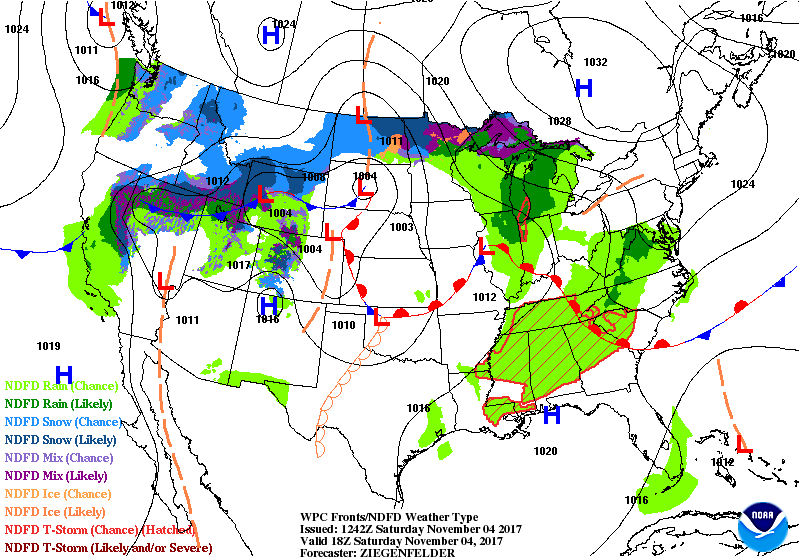 PSA: Don't forget to "fall back" Saturday night! We lose Daylight Savings Time and return to Standard Time…which also means meteorologists are able to retrieve model data an hour earlier. This is an opportunity to check the batteries in your smoke detectors and weather radio, too!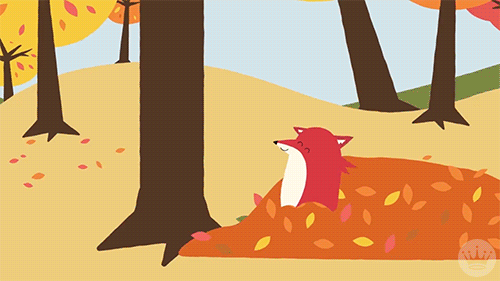 Next Week – Warm to Start, Showers and A Storm or Two, Then Cooler (More Seasonal)
European (ECMWF) Model, 850mb Temperatures Loop Through 11/13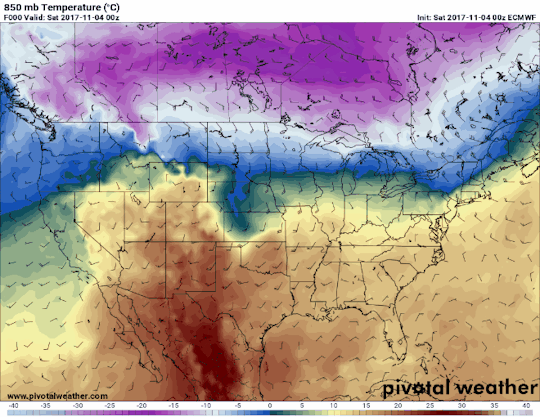 ….versus….
American (GFS) Model, 850mb Temperatures Loop Through 11/13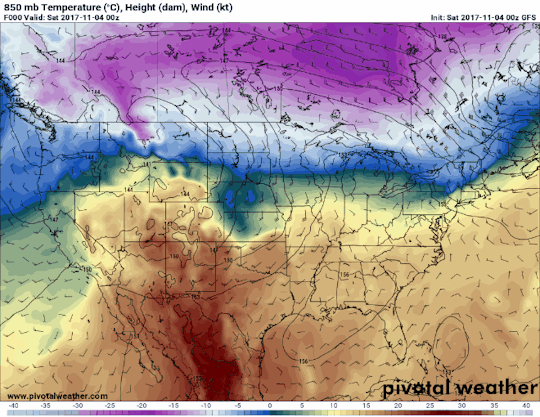 Shown above, there is decent consensus between the GFS and European Global Models on colder air advecting south into the Tennessee Valley by mid-week next week. Associated showers and thunderstorms will preclude a cold front during the Monday-Tuesday timeframe. Dynamics do not look overly impressive for strong/severe storms on Monday, but mid-upper level winds will be moving along at 35-45 miles per hour. If anything looks remotely possible in meeting severe-level criteria, it would be the potential for a few wind gusts out of stronger storms during the day on Monday.
Extended Range: Crystal Ball Forecasting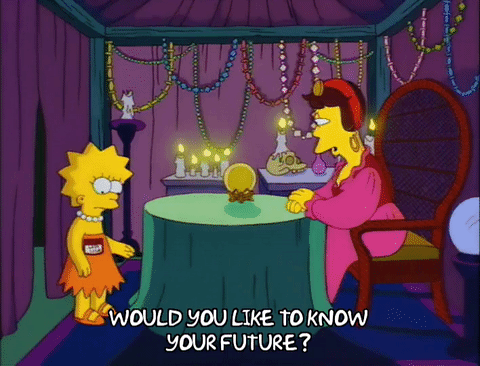 The GFS and European are suggesting another potential warm stretch of weather for the middle of November. Respectable ridging is being modeled by both models with an attendant southerly flow. The Climate Prediction Center's 8-14 Day Temperature Outlook aligns with this thinking very well, giving Nashville a 40% probability of above normal temps through November 17th.
CPC 8-14 Day Temperature Outlook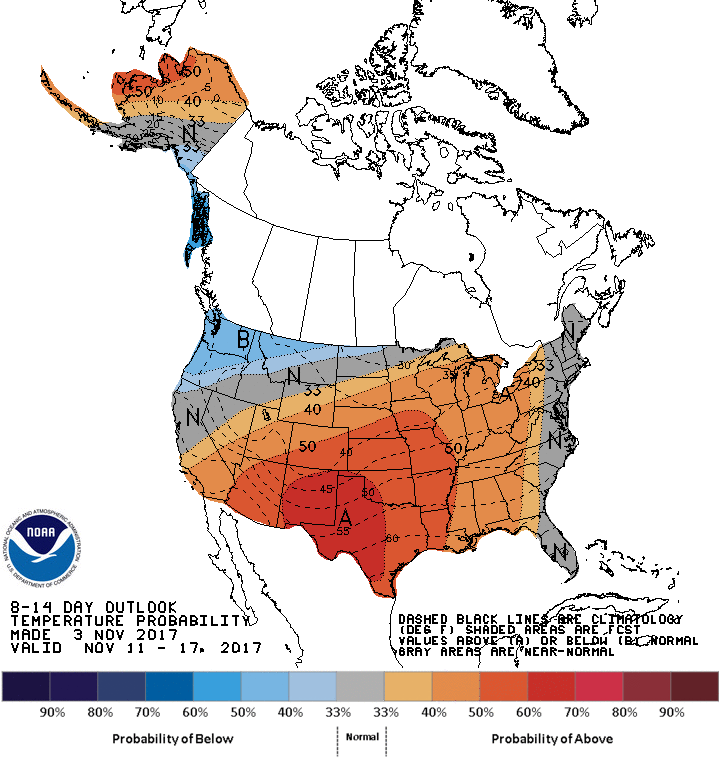 At maximum, the GFS indicates 2-3″ of rainfall from now through November 20th. That is a bit low, but so far, so good on the drought monitor…with the entire state of Tennessee drought-free as of October 31st. All in all, upper level patterns will remain relatively benign beyond this weekend, keeping our weather dry with fluctuating temps every now and again. With a warmer-than-normal stretch ahead, keep an eye and ear out for a broken temperature record or two.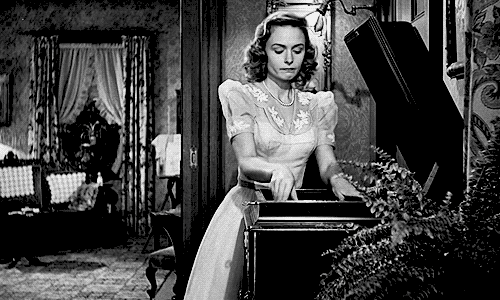 ---