One week ago we faced a Frost Advisory. Today, this.
Today clouds and sun, high 81°, very humid (especially for November, dewpoint 65°!), and very windy this afternoon, south wind sustained ~ 16 MPH gusting to 28 MPH. Rain likely to start around midnight.

— NashSevereWx (@NashSevereWx) November 5, 2017
81° is one shy of the record, 82° set in 1975. The "normal" high temp for November 5 is 65°.
Today's 65° dewpoint is almost "uncomfortable." Prepare to sweat.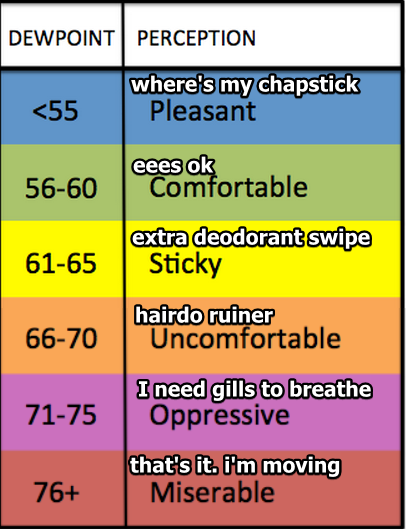 Those strong winds will blow in from the south and impact the kicking game for the Titans and Ravens.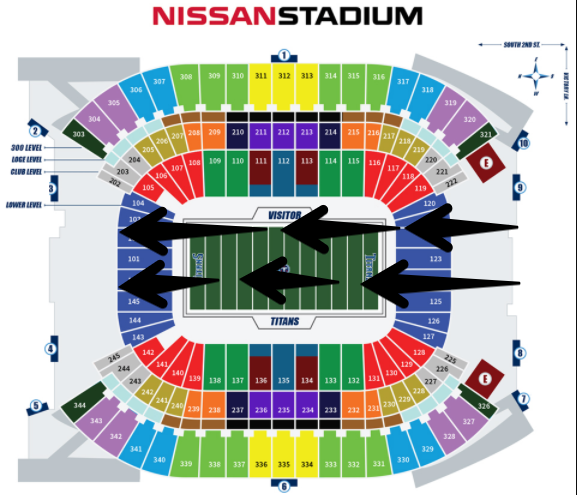 Note to the Ravens: the wind's gonna be blowing from the north. 
Expect 77° at kickoff, hitting 81° during the game, then cooling off back into the 70°s as the sun sets soon after the game.
Today sunset occurs at 4:47 PM. Tomorrow: 4:46 PM.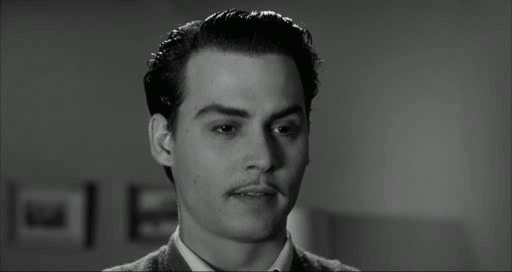 The HRRR model predicts a rain-free day, including the Titans game, until a weakening line of rain and storms approach around midnight: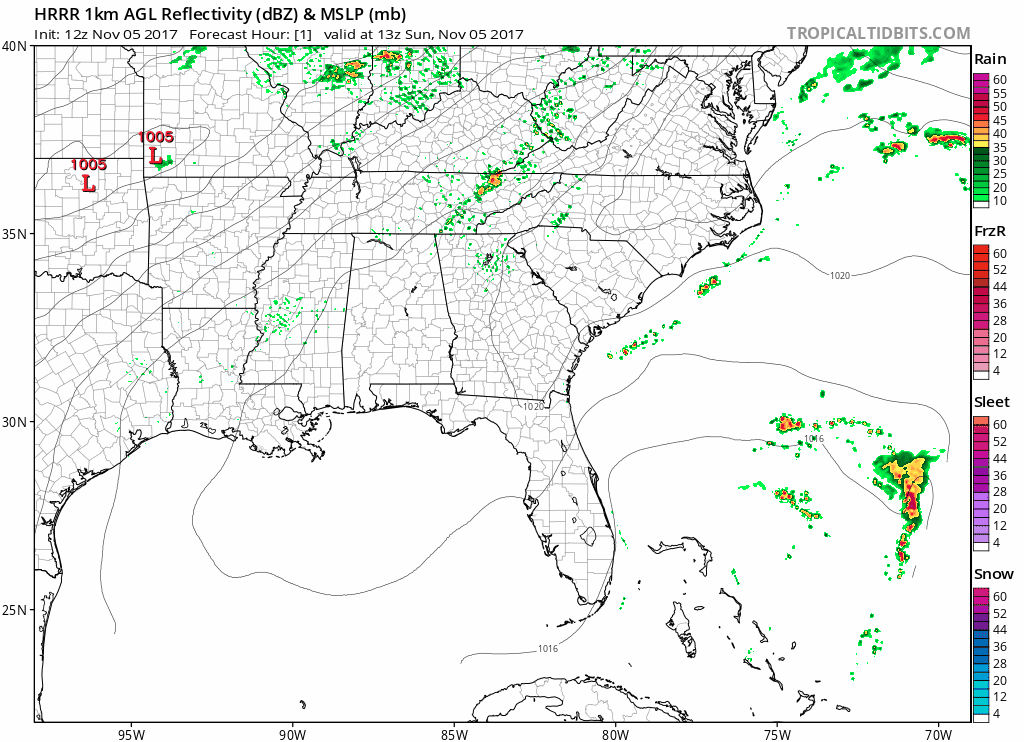 Rain should be scattered around Middle Tennessee and off-and-on for us Monday morning.
I wouldn't be surprised to see a thunderstorm mixed in Monday morning. You may hear about severe weather today in Illinois and Indiana, but those severe storms aren't expected to reach south to us. The Storm Prediction Center says our risk is Marginal — certainly we'll be closely watching.
Storms Possible Monday Night
NWS-Nashville's details:

We aren't really "the west half" of Middle Tennessee. We're in the middle, so that hail potential forecast is not exactly for us.
No one is alarmed. The Storm Prediction Center only predicts "general" thunderstorms, not "severe" thunderstorms: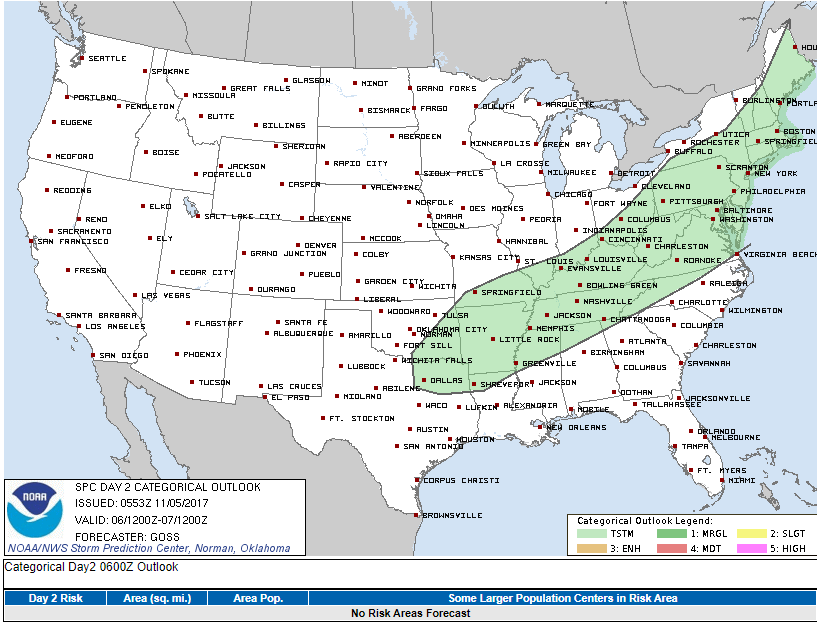 Rain Monday night overnight into Tuesday morning should be almost a half-inch, making Tuesday an indoor recess day.
Rain should linger into Tuesday, but it should be off and on during the day, shutting off sometime Wednesday.
Cool Temps Return Wednesday
Morning lows will be near 40° Thursday and 37° Friday. No rain in the forecast Thursday.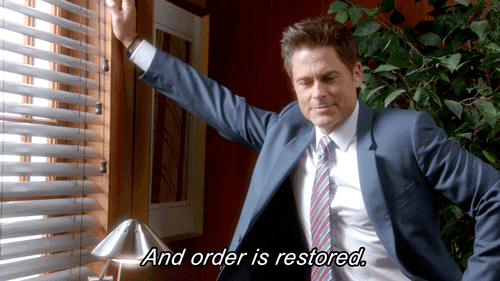 After last week's frosts and freezes, NWS-Nashville isn't going to issue frost and freeze advisories again until the 2018 spring growing season.
Next Weekend Guess
Looks dry. Seasonable/Rational temperatures.
Longer Term Guess
Now this looks like November: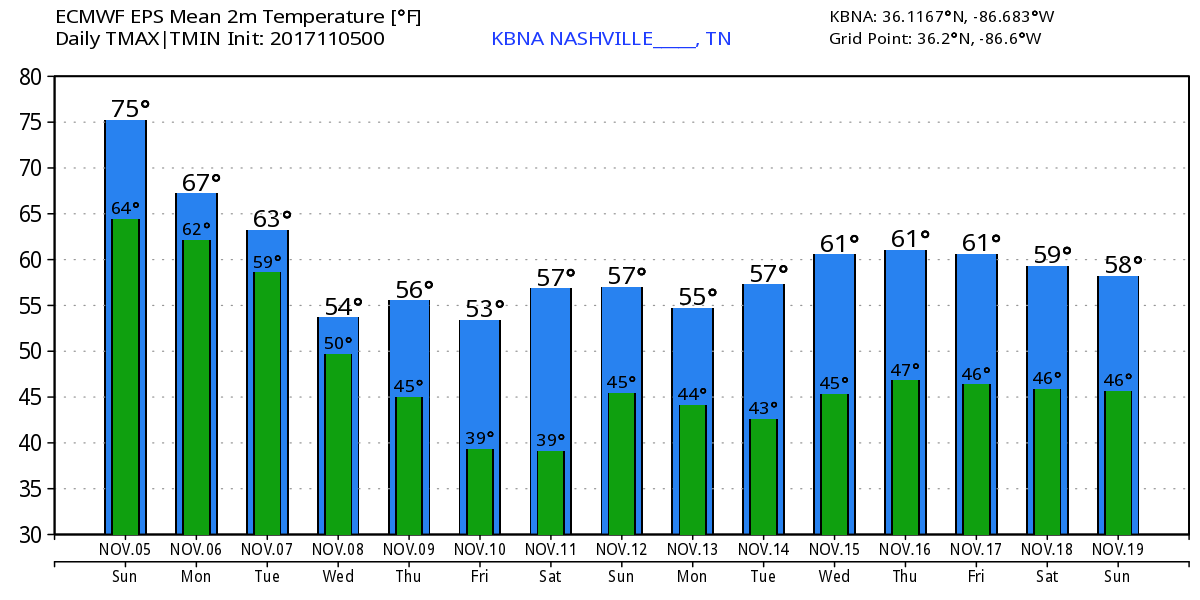 ---