---
Cloudy Throughout the Rest of the Day, Small Chance of Scattered Showers
So far, nothing has developed this afternoon to sound off any rain alarms. That said, there is still a chance of showers developing through the afternoon into the early evening thanks to the abundance of moisture and a weak front moving towards us. Models aren't showing anything along this front, but if we do end up seeing rain this afternoon/evening it would be because of this.
For those with plans tonight, the ground will still be wet from this morning's rain.
Friday Night Lights Hourly Forecast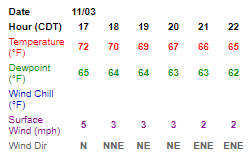 Overall, pretty nice conditions for any games tonight.
Slight Chance of Showers Through the Weekend
This weekend appears to be just as bland as this week has been with highs in upper-70s and dew point temps near the very uncomfortable mid-60s.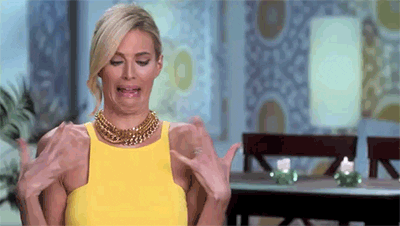 We may see a scattered shower or two this weekend.
GFS Loop Early Saturday Through Late Sunday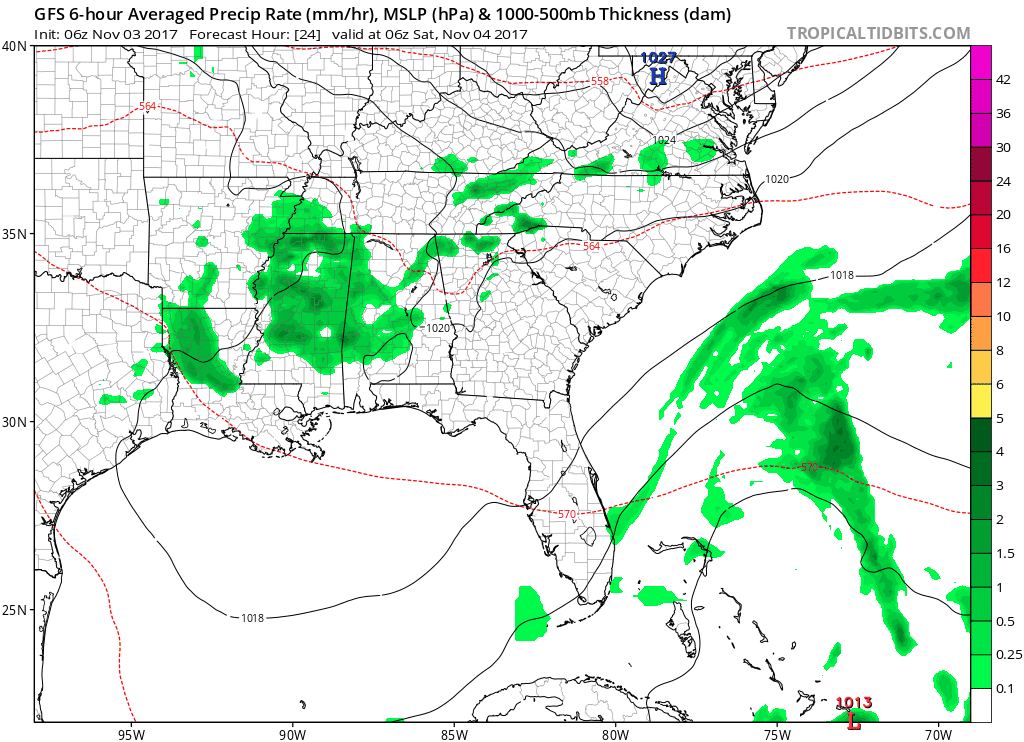 If you have weekend plans, you may want to keep the umbrella handy in case you get caught in one of these scattered showers.
Rain Chances Ramp Back Up into Next Week
Looking into next week, it looks like we will see a "better" chance of seeing showers and some more thunderstorms. Our local NWS had this to say in their morning discussion:

Monday and Tuesday our highs will remain in the 70s. However, once this front passes through, high temps are expected to fall back into the upper-50s.
---