Before 8 AM, warm, humid air was streaming in from the south, with a cold front pushing rain toward us.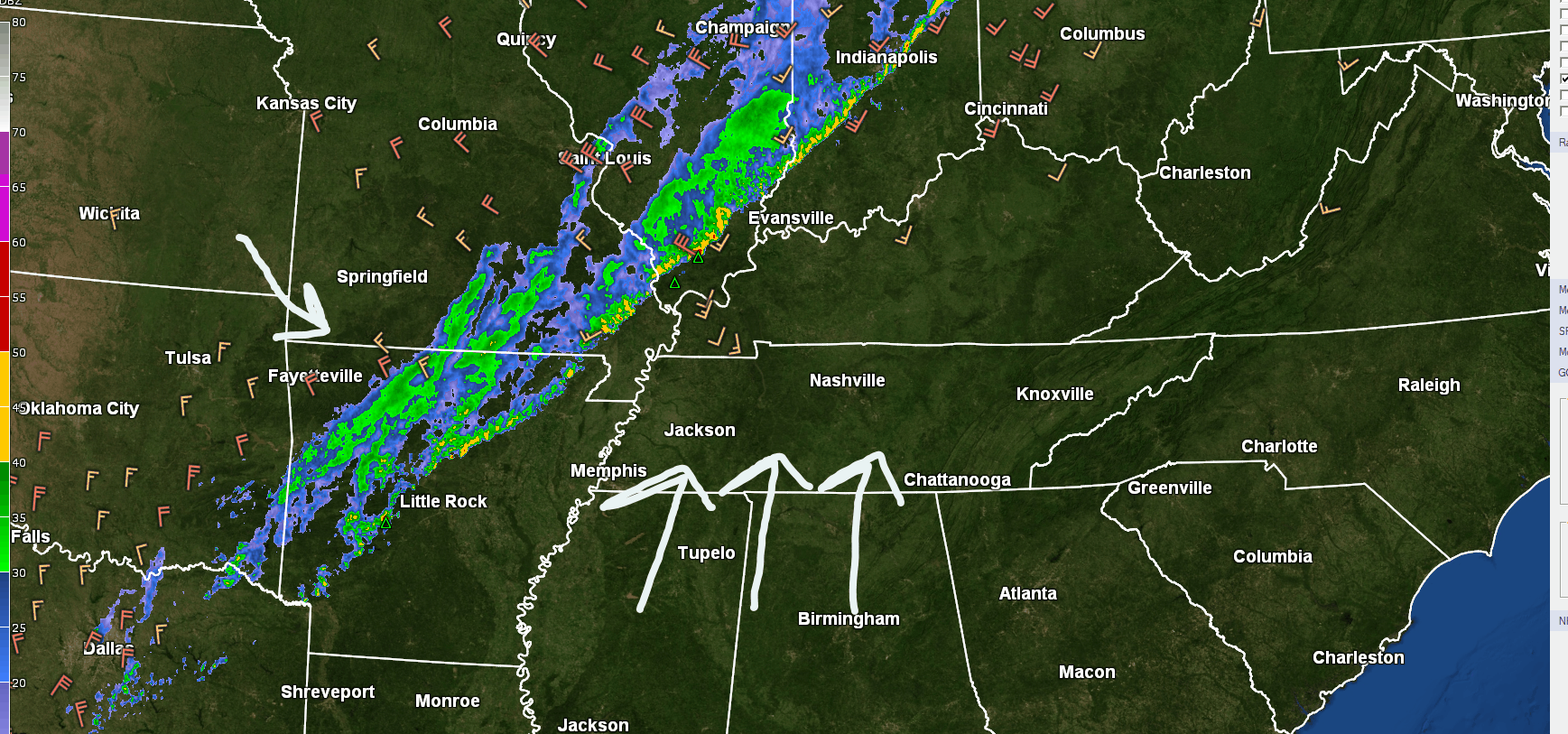 Winds will pick up (13 MPH or so), then that rain will be here this afternoon.
The HRRR model thinks a main "line" of rain, briefly heavy, will show up between noon and 1:30 PM or so, followed by maybe another light passing shower before dark.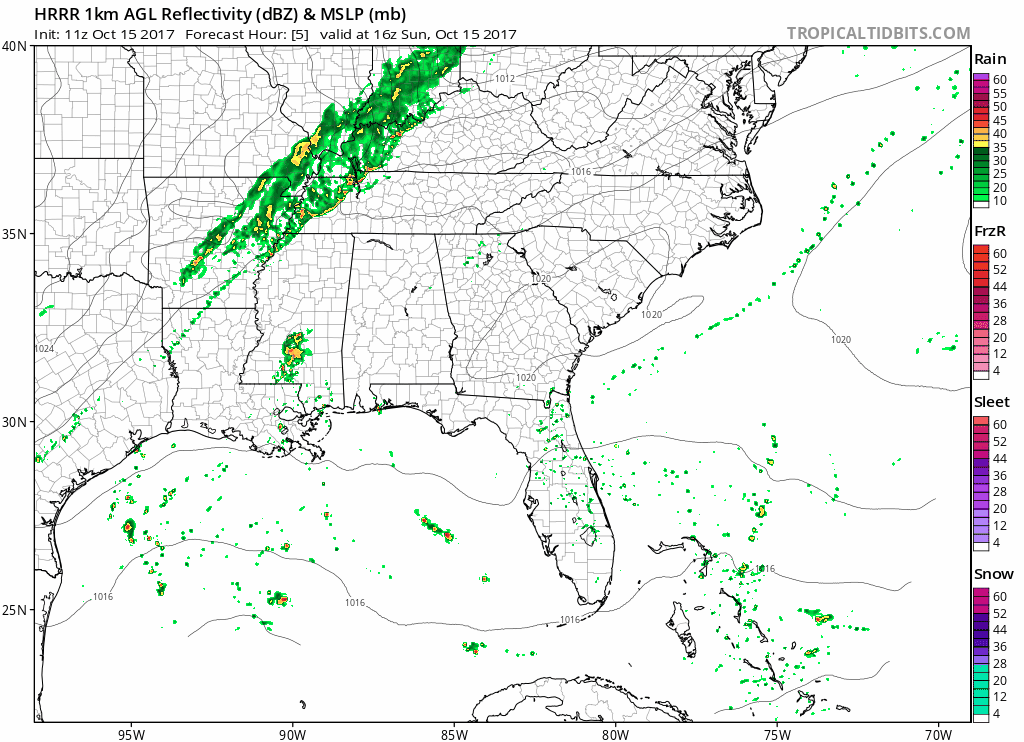 Another model, the NAM3, thinks the briefly heavy rain will be here around 3 PM, then end, then maybe some weak passing showers until dark.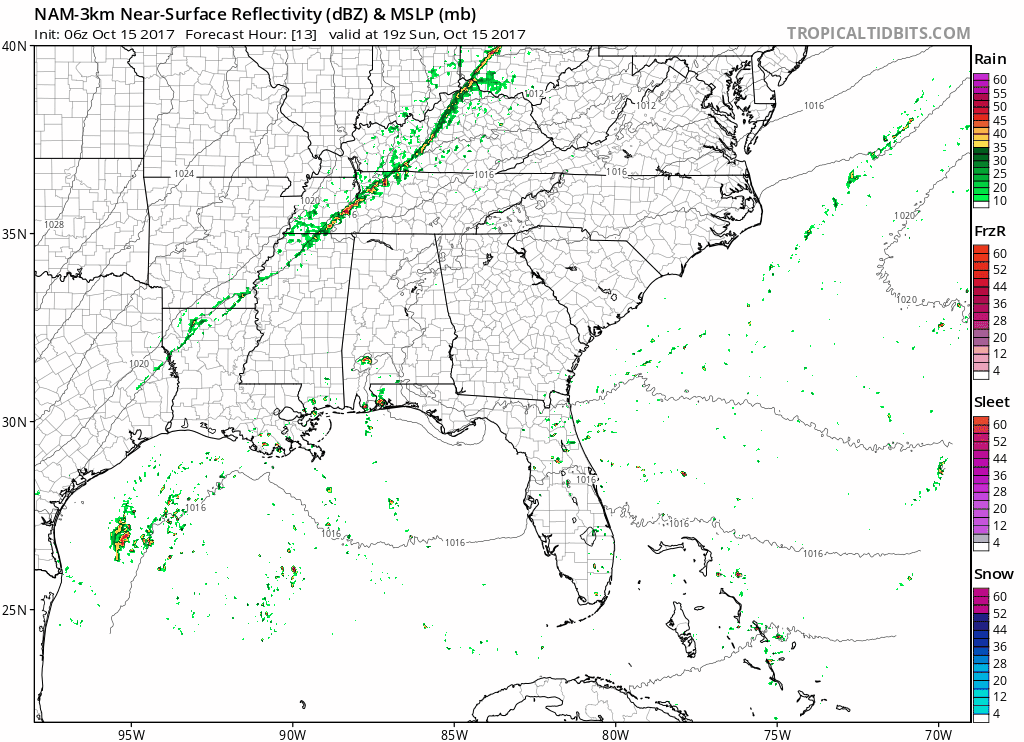 Expect about 0.33″ of rain, but I don't think everyone will get this much. Again, the rain should be briefly heavy (less than 30 minutes, if that long), so it should impact anything you have going outside.
Lightning is possible but not especially likely. We do not expect severe weather.
Big Cool Down Tonight & Tomorrow
Winds will turn northwest then north after the rain passes, dropping temps to 51° by midnight, 47° when we wake up.
The humidity will be gone Monday, replaced with dewpoints in the low 40°s. Dewpoints have been in the upper 60°s this weekend.
Monday Night Football Forecast
We finally beat the Colts, 20-16.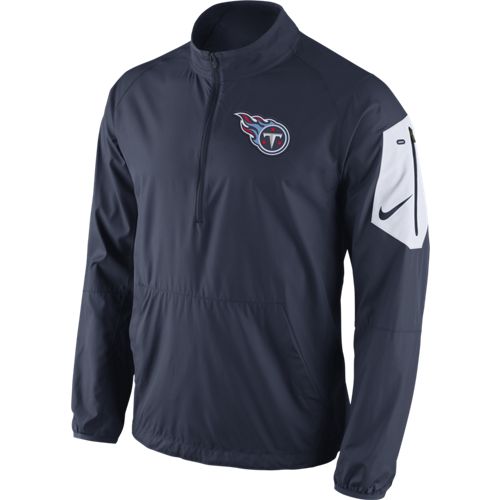 Clear skies, winds blowing in from the north end zone at 8 MPH to start the game, 5 MPH at the end of the game. Not as windy as we tweeted last night.
It'll be a dry, chilly breeze, 57° at kickoff, 52° at the end of the game.
Dry Week Ahead
Temps gradually rise through the 70°s this week, but humidity will be in check. This is a big improvement, certainly more fall-like, but we aren't exactly "there" yet.

Long term, the GEFS Ensemble model is picking up on another cold front a week from now, cutting down the temps further. Fall is coming!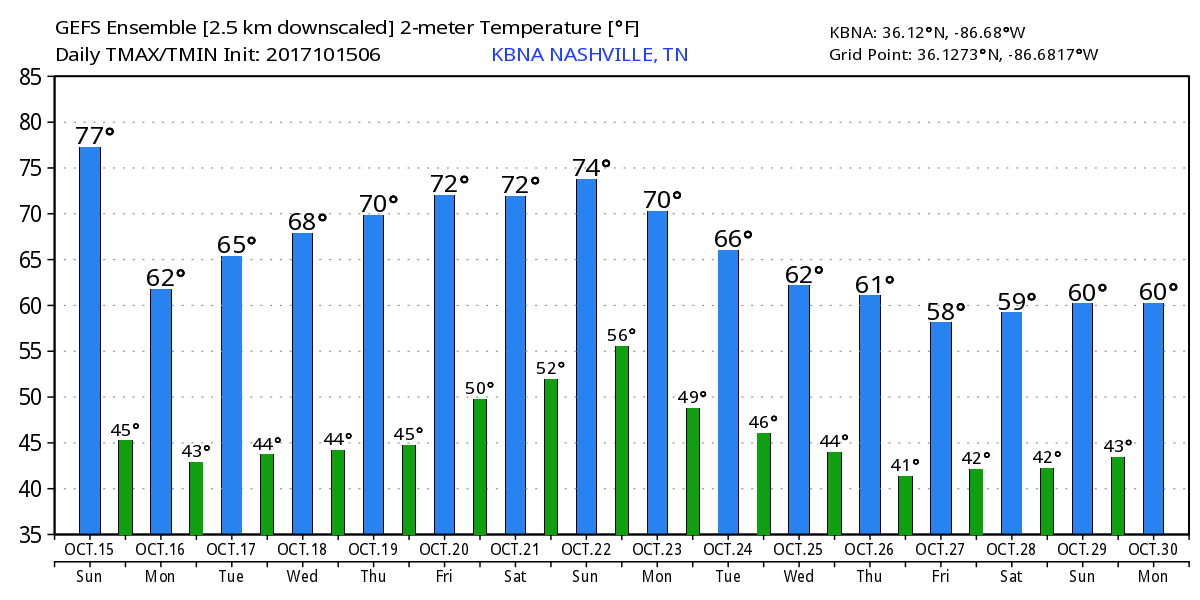 ---