---
Patchy Fog This AM, Muggy and Warm Afternoon
GOES 16 Sunrise Loop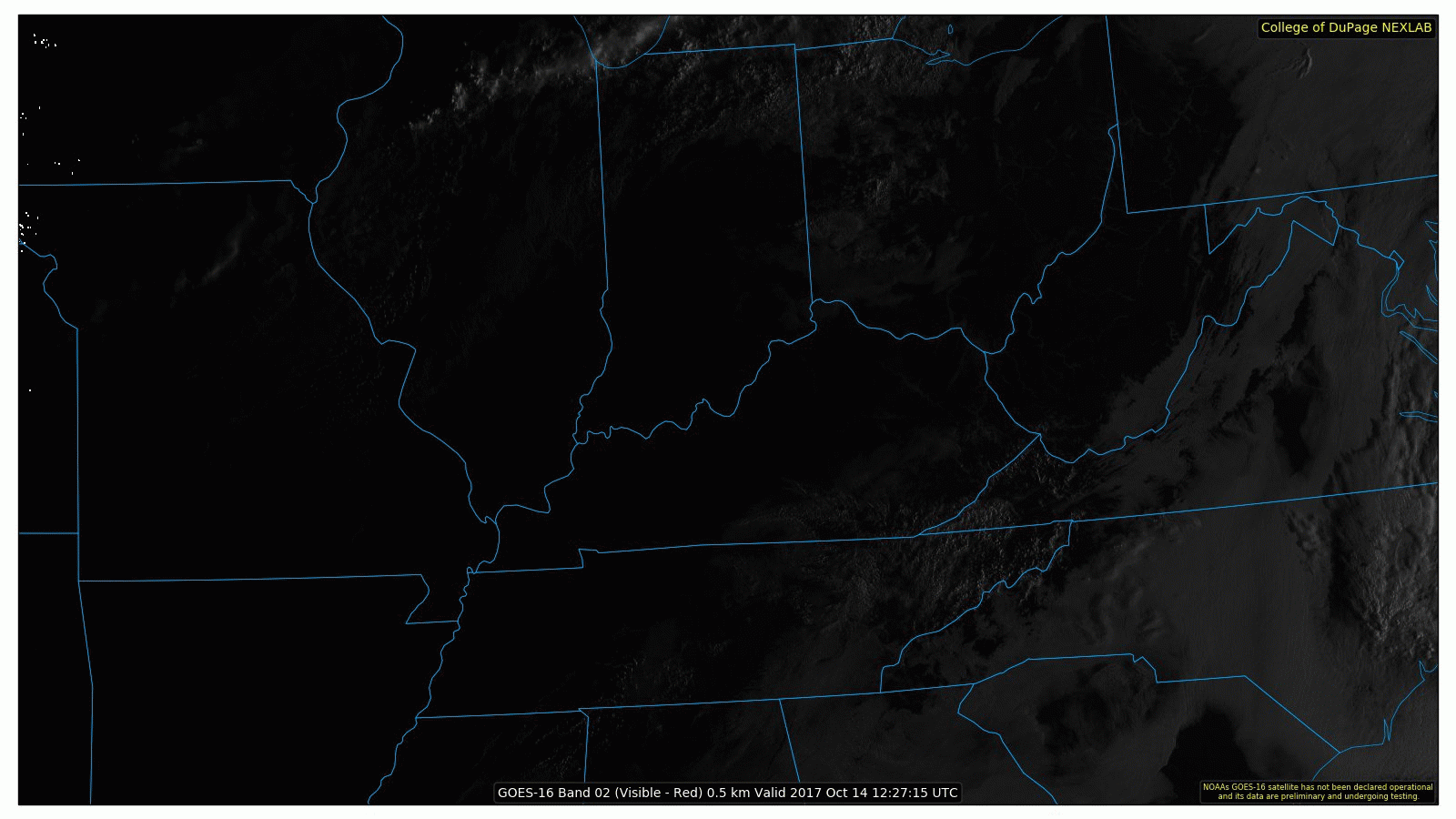 Fog is visible from space this morning over Middle Tennessee, but it isn't widespread. By 11AM, it should all be mixed out.
HRRR Model Dew Points Through Sunday 1AM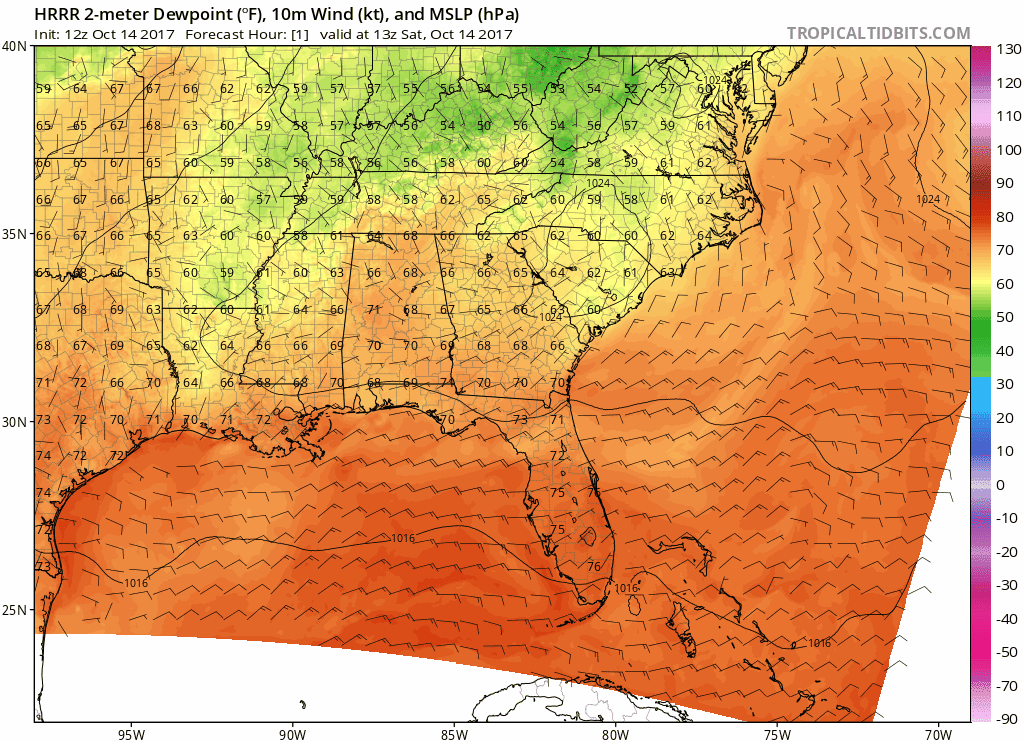 What won't exactly be mixed out by today is these pesky 70ºF dew points. With a forecast high of 86ºF this afternoon, the 86ºF/71ºF statistic will make for a soupy, unpleasant airmass. Nevertheless, this all sets the stage for an approaching cold front and attendant showers and thunderstorms on Sunday.
Sunday. Storms. Let's Break It Down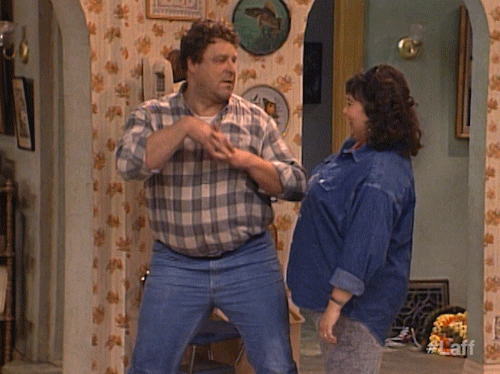 A cold front will be approaching our two-county area tomorrow morning, which will be the focus for showers and a couple thunderstorms from lunchtime through the late afternoon. The NAM is faster than the GFS model, in terms of getting rain out of here (NAM by 4PM, GFS by ~6PM). Either way, Sunday will not be a washout. Just prepare for an afternoon delay in the yard work or grilling.
Also, temperatures will be falling quickly behind the cold front. We'll be in the 60s by 5PM, dipping into the 50s by 8PM!
GFS Model Loop Through Sunday Evening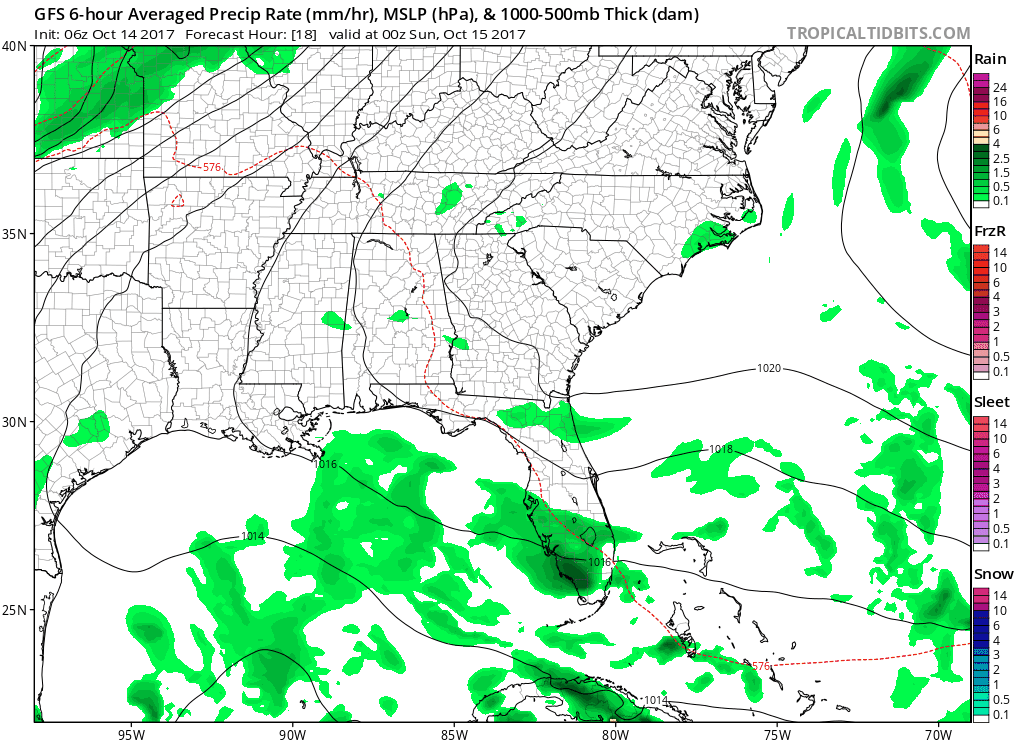 Drier and Cooler Work Week – Corrected: Titans Play Monday Night
With a 7:30PM kickoff on Monday night, be prepared to dress for cooler weather. 60s by kickoff, lower 50s by game's end!
The first half of the week is really cool, but by Wednesday, things start to warm back up. It will be quite cold on Tuesday morning, and we may even have to monitor a patchy frost event for then. Otherwise, no real weather makers are expected to influence our area through at least next weekend.
Climate Prediction Center 8-14 Day Outlooks – Above Normal Temps and Precipitation Expected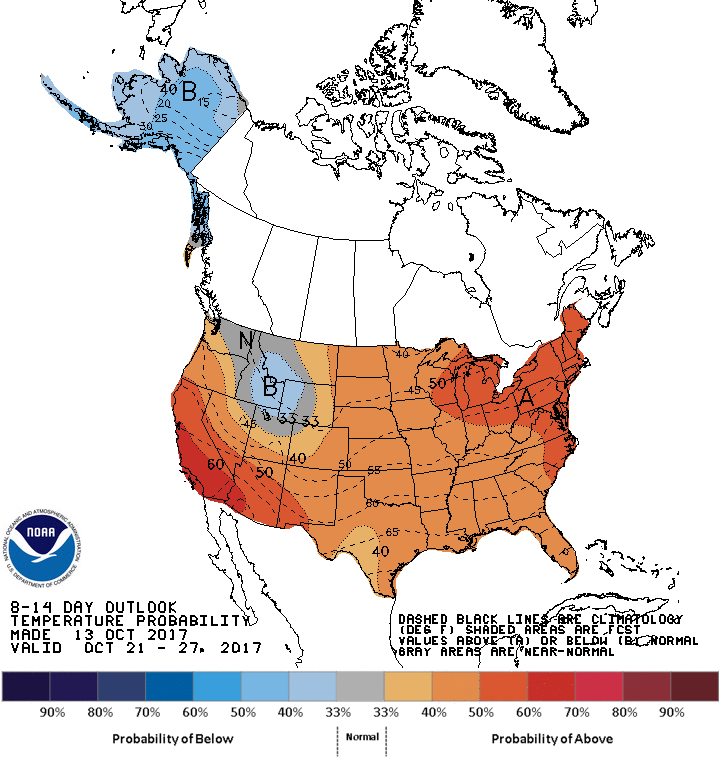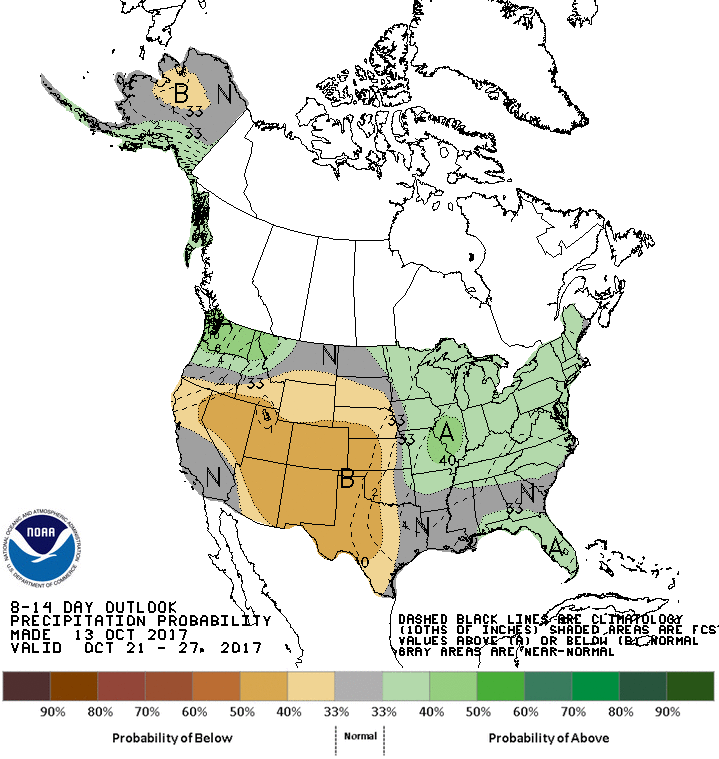 ---