Current Temps and Radar
1:00 PM Overview
From the NWS-Nashville Conference Call:
Ice remains a concern. New from NWS-Nashville:
This has produced a downward adjustment in snow totals, but has also increased the range of possibilities.
Expect more snow the further north you go, and more sleet/ice the further south you go.
We still think all this will start after midnight.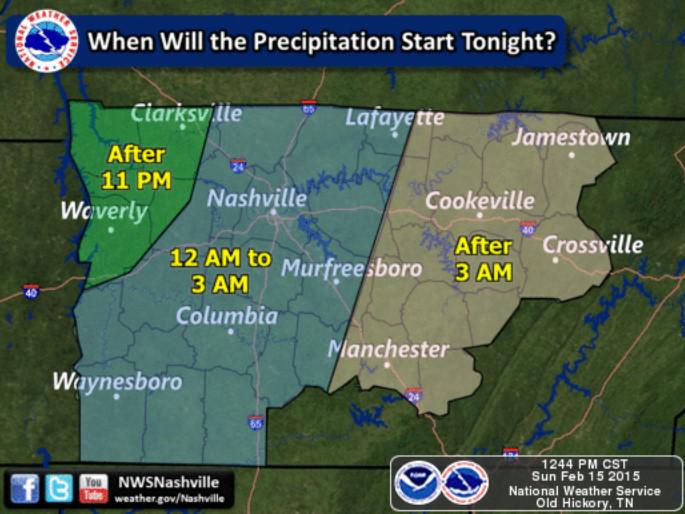 What about tomorrow night? This:
10:07 AM Update
To get snow, temps aloft and at the surface have to be below freezing.
However, this morning we're seeing the models continue to predict the arrival of at/above freezing air at around 5K feet (plus or minus a few thousand feet) when this all starts after midnight tonight. That would transition this from an "all snow" event to a "sleet and/or snow" event.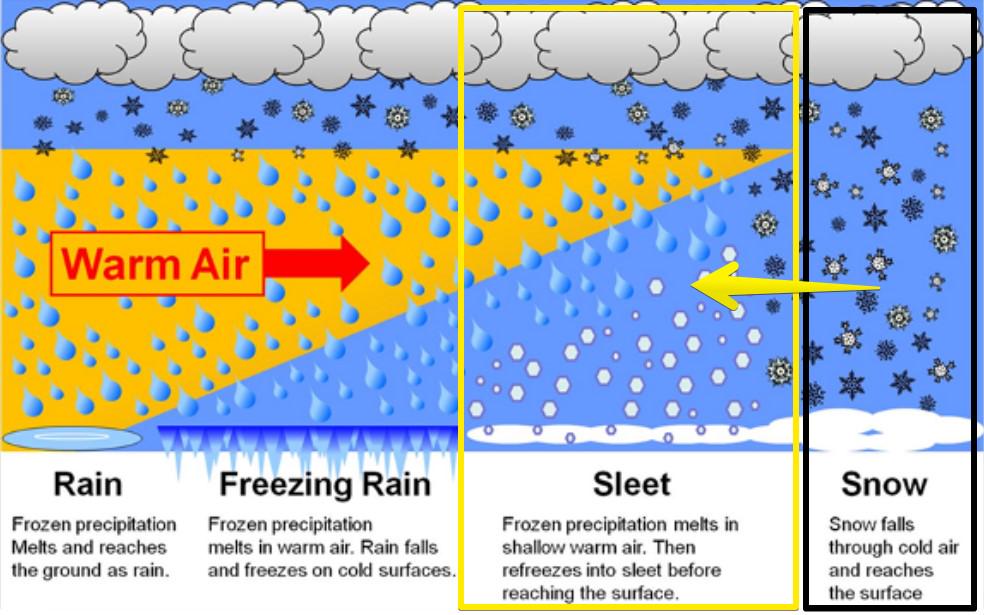 With the introduction of sleet into the equation, expectations for massive snow accumulations should go down. This is what we were concerned about earlier this morning (the purple line shown in the below models). Seems we are always on the freezing line one way or the other. Usually, the factor preventing snow is "too warm" surface temperatures. With #Snowbama, the issue is warmer temps aloft with colder/below freezing temps at the surface. So frustrating. It's what we get for living in a mid-latitude city.
It want to emphasize surface temperatures are expected to remain below freezing. Whether it's snow, sleet, or maybe even rain falling from the sky, when it falls to us, it's going to encounter freezing temperatures and freeze to anything and everything.
Here's the latest thinking on timing and type:
This remains a very big storm and a definite threat to all types of travel Monday into Tuesday. Forecast temperatures for us are not expected to get above freezing until Friday afternoon (although it'll be close tomorrow afternoon).
This website will be updated periodically throughout the day (because stuff will change!). The latest information will be always be found on Twitter @NashSevereWx. This website operates to supplement what we do on Twitter. Consult multiple reliable weather sources multiple times today.
7:44 AM Update
NWS-Nashville put this link on its front page this morning:
They led this morning's forecast discussion with "southern storm system will bring wintry weather to Middle Tennessee tonight through Monday with the potential for some of the heaviest snowfalls in more than 10 years."
"Winter Storm" for Nashville is defined as 3″+ of snow, and/or 0.5″ of sleet, and/or freezing rain. This morning, a Winter Storm Warning was issued to account for the 3″ of snow expected between 9 PM tonight through 6 PM Monday.
This Winter Storm Warning is for all of NWS-Nashville's area. See the shaded counties above.
We're interested only in what'll happen in Davidson and Williamson Counties. We think the snow will start falling later tonight, sometime between 11 PM and 2 AM.
As the graphic above says, when the snow starts to fall way overhead, it will encounter dry air. This dry air will evaporate/gobble up the snowflakes before they reach the ground. But, the dry air can only eat so much, and once it's "full" (meaning, the air is saturated), nothing will stop the snow from falling.
The NAM4 model kicks off the snow in the middle of the night, around 2 or 3 AM. The GFS does the same thing. HRRR is also following this trend. Expect our snow to start after midnight.
If you're traveling anywhere, go tonight. Not tomorrow.
How Much?
Predicting snow totals is exceptionally difficult. If the system wobbles a little bit this way or that way, it'll make a big difference in accumulation. For this reason, consult multiple reliable sources of weather information multiple times leading to and continuing through this event.
Right now, NWS-Nashville is emphasizing TREMENDOUS UNCERTAINTY EXISTS, then dropping a half foot on us: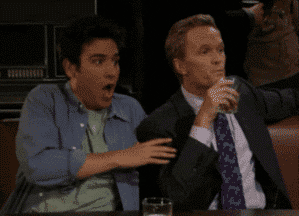 This forecast will adjust multiple times. Please don't stop checking back with the weather. The models have been wobbling this system north and south over the past few days. It's currently wobbling a bit north, but still, we expect the end of #Snowdome.
The Models!

The GFS has a good depiction of the wobble problem/concern:
But, as it's currently modeled, the GFS thinks we'll see this:
But if that L moves those 5,000 ft (850mb) temps 50 miles north or south, it will make a huge difference. it could cut our snowfall accumulations in half. Right now, though, the storm is perfectly oriented to bury us. Thanks, #Snowbama! (I'm calling this #Snowbama because "President's Day Snowstorm" is too wordy. We also liked #SnowverCleveland, but felt that was too long.)
Let's just look at one more model: a regional model (GFS is a global model). Our friend, the NAM4!
Anyway, watch what the "wobble" north does to our snow accumulations:
Note this is the 6z run of the NAM. The new one was downloading but taking forever. We'll be posting several model updates to @NashSevereWx all day.
Remember this graphic from a few days ago?
Still true!
The conceivable range here is 1″ to 11″, but those are outlier totals. Most likely is 6″. Watch the whole game, even up to the final play. Otherwise, you may miss it: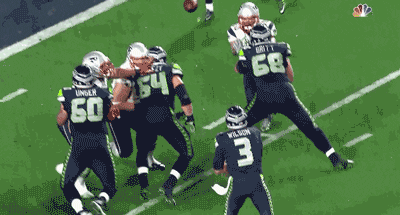 This website supplements @NashSevereWx on Twitter, which you can find here. Lots more/updated information will be posted there.