Current Temps and Radar
1:04 AM Update
Sleet — almost exclusively sleet — has been falling in Clarksville since around midnight, glazing elevated surface and icing roads. Most of this went N of us, except for poor Joelton.
That's just the beginning. Reports in E Arkansas and W Tennessee were also of sleet with corresponding and typical icing problems. That system is coming our way.
The bulk of this precip will arrive in Nashville around 5 or 6 AM. With surface temps below freezing, but temps aloft barely above freezing, sleet is expected. HRRR, NAM4, and GFS models all agree sleet will be the predominate precipitation type. This means slippery, slushy roads progressively worsening through the day.
All this sleet means very little snowfall. I'd expect less than 2″. This is expected to be a sleet event.
HRRR runs of late have pushed the surface freezing line really close to, but not encroaching, S Williamson County. The NAM4 also has the freezing surface temp dividing line running tangent to, but not in, Williamson County. The 0z run of the GFS has also kept freezing surface temps well south of us. So, even though it's really close, we're expected to barely stay below freezing at the surface, which is bad news for travelers and commerce in general.
Temps will only briefly flirt with the freezing mark. After 4 PM or so, temps will level off, then begin to tumble through the 20°s Monday night, freezing everything again. Travel will likely be treacherous again early Tuesday morning.
In fact, record cold temps are on the way. After bottoming out at 15° Wednesday morning, we're forecast to shatter two records Thursday morning: (1) coldest temp ever for February 19, we're forecast to -3°, the record is +5°. (2) We've never had a subzero temp in February.
Will will be up and tweeting @NashSevereWx by 4 AM.  By then, the midnight shift should have a new suite of forecast products.
9:24 PM Update
NWS-Nashville just released a forecast update. If you want to read it for yourself, click here. Otherwise, I'll paraphrase.
Remember the "it's all about that track of the low pressure center" theme from a few days ago (and this morning)? Well, that low continues to track North, as verified by the latest run of the NAM model. This north track is in keeping with other models and prior runs. This northern track "continues the trend of working warm air aloft into our approaching winter storm during the day on Monday." However, the warmest air aloft is expected to be in counties to the south and the east of us.
We remain annoyingly right on the line.
This northern trend will work to keep the best chance for the most significant snowfall of 2″ to 4″ confined largely to a relatively narrow band near the Kentucky border.
"Latest NAM data also suggests that snow amounts over the north might not be quite as great as previously expected. However, will have to wait for the GFS to come in before jumping whole hog into that idea. The NAM still shows at least 2 inches and 4 inches likely over parts of the extreme north during the day tomorrow. So, at least a narrow strip of the north is still vulnerable to significant snow accumulations on Monday. Again, even where snow is not that significant, the sleet will be coming down in bucket fulls.
High temperatures along I-40 tomorrow look to be between 30° and 32°. All parts of Middle Tennessee should see hazardous driving conditions develop late tonight and on Monday.
In addition, the NAM model shows the most widespread snow occurring Monday night, when almost all areas could get an additional 2 inches to 4 inches.
No changes to the forecast suite are expected. The midnight shift at NWS-Nashville might decide to make changes after enjoying the benefit of the 0z suite of forecast models. For now, I think it's fair to expect 2″ south of 40, more than that north of 40. But, that's just snow. We still expect a lot of sleet!
8 PM Update
Answers to Your Questions!
1.  WT in the F…after all this, there won't be snow!?!?
No one is saying that. We think it will be a sleet and snow mixture. More snow north of 40, more sleet less snow south of 40.
2.  Do you think travel will be worse in the AM or later as the event goes on? & How badly will this effect the roadways for the morning commute?
The commute is going to suck. We can't find a single weather model that brings our surface temperatures above 32°. It was cold enough today to ready the roads to accept and freeze all forms of precipitation.
3.  Would it be best to go in to work early and then leave around lunchtime?
I think that's a bad idea, unless you work at a hotel and bring a toothbrush. Conditions are expected to deteriorate during the day. Travel home should be a mess.
4.  First we heard 10″ then 7″ then 4″ now ice. So safe to say nothing is coming???
I hope the first thing you heard was that the forecast was going to change, and the number you were given at the time was the best estimate. Here we are less than 12 hours from the event, and no one thinks we will get nothing. A few of you are demanding expressions of certainty and levels of detail which exceed the state of the science. We just aren't that good. However, we get better the closer we get to the event. I wish the science was better than that.

5.  NWS Nashville's site says 3-7 inches of ice/snow. Still think that's accurate?
I expect that to be tweaked a little bit tonight. When it is, we will tweet it. I think Joelton, Madison, Hendersonville are good for about 5″, maybe more (7″ is reasonable), with Thompson's Station and Spring Hill mostly a mess of slushy sleet with snow mixed in. Everyone else somewhere in between. We think this makes the most sense, but, we don't really know.
6.  Are we expecting Monday morning commute problems?
Absolutely.
7.  What about [flights; somewhere other than Davidson & Williamson Counties]?
I'm too busy getting Davidson and Williamson County wrong to venture outside our territory and get your forecast wrong, too. Also, I know as little about flights as you do. I wish I knew more.
8.  Why do

Sorry, what was that? Music's on too loud.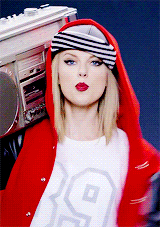 9.  When will it all end?
We think it'll all and before midnight tomorrow night.
10.  Have you heard from PanicCatfish?
No. I'm worried about him. He faxed (yes, dude faxes) me this a few hours ago. No note.
That's not even him, and there's a reference to lures in the corner. I'm pretty worried.
11.  Publix and Kroger thank you all for your participation…..
My Milk & Dairy Overlords would not permit a written response, but I think I can slip a wink and a GIF past the censors: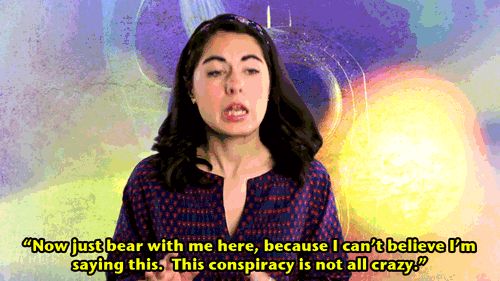 4:57 PM Update
Here's where we are:
We think #Snowbama will be in full swing by 5 AM:
Will It Be Sleet, Or Snow? The models continue to think the 850mb temps — that's the 32F air at 5,000 feet — will push toward I-40 when the precip arrives. Surface temps are still expected to be below freezing. So, the issue isn't "will we," but "what kind" and "how much."
The further N you go, the more likely you'll see more snow.
The further S you go, the more sleet you'll see (thanks to those barely-above-freezing temps at 5,000 feet), and therefore less snow.
The determining factor will be the actual location of the 850mb freezing line. Go south of that line, you'll get mostly sleet and freezing rain. Go north of that line, and it'll be all snow.
The problem with this forecast is that the models disagree exactly where the line will be.
The NAM4 puts the line N of us around noon. This would give us a sleet event:
The GFS has it over here:
The Euro is somewhere in between.
So, a wiggle north or south will make a dramatic difference. Right now, this looks like a sleet and snow event for us, not the all-snow mother of all snowfalls.
Still thinking 0.25″ of ice is possible, with around 2″ to 3″ of snow near Spring Hill, and 5″ to possibly 7″ N of I-40. The models are still showing 9″ and 10″, but we think that's way too high.
NWS will update snow and ice accumulations tonight. We'll pass those along here and on Twitter @NashSevereWx.
@kylemcreamer sent us this. Hilarious.
This website supplements @NashSevereWx on Twitter, which you can find here. Lots more/updated information will be posted there.