⚠️Updated from earlier today.
This morning we thought the storms would come in around 9 PM to 10 PM Wednesday night. Now we think that's earlier.
⌚ HRRR model ETA is now 5 PM to 6 PM. Timing may change so stay informed.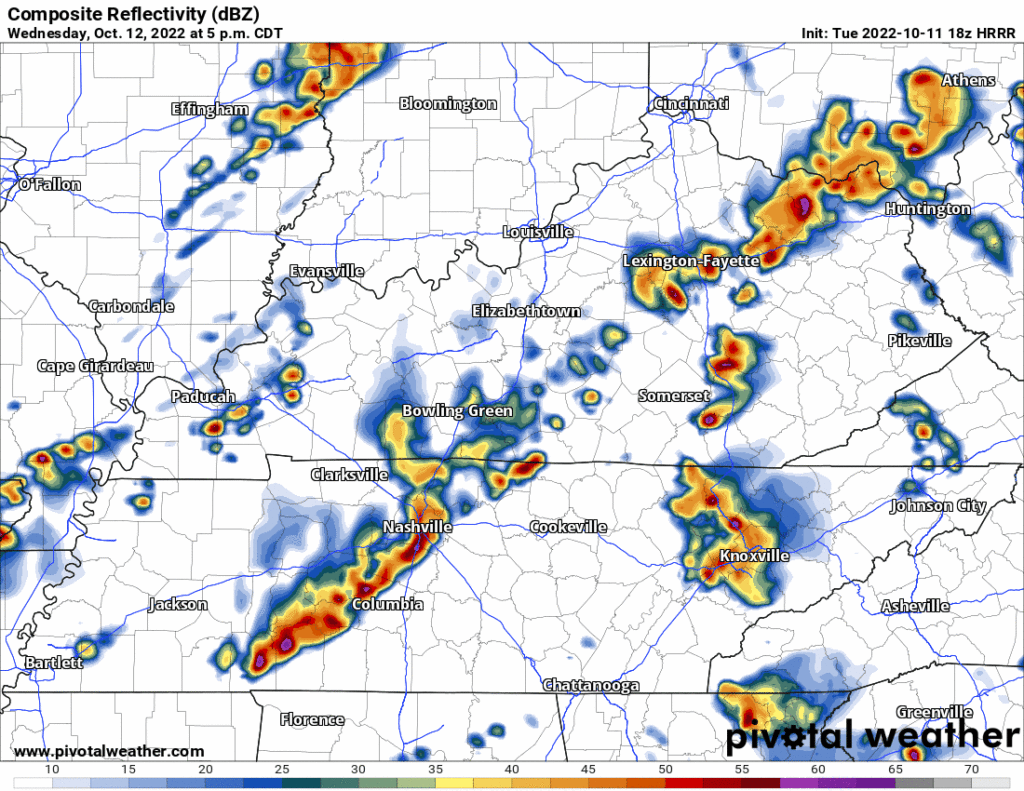 ⌚ NAM model also thinks 5-6 PM Weds night. Again, timing may change! It already changed once and may change again.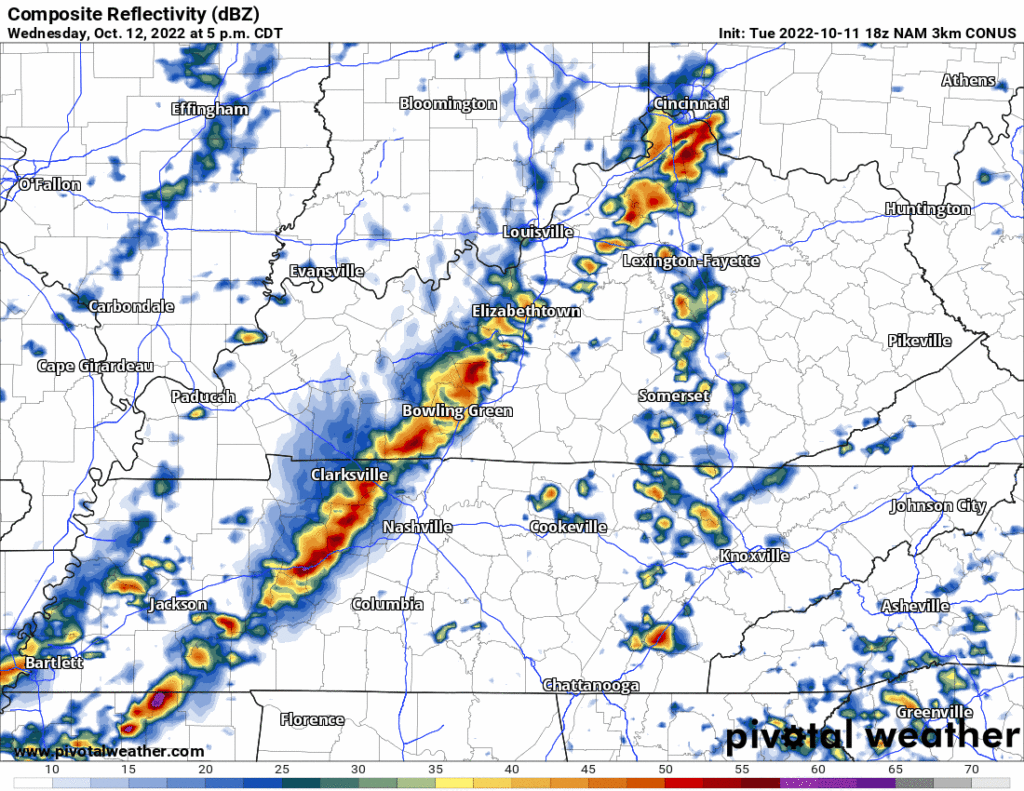 🔴 Models agree a storm line will form. The line with bad times potential will last an hour or so once it gets here.
🍒 Models disagree how bad it'll be Weds night, or if it's even going to be bad at all.
Some models show no severe storms, just plain ole' rain and some wind. Meh.
Other models show potential for damaging straight line winds, even some hail, and if everything comes together, a quick spin up tornado or two embedded in the line. This bad stuff is unlikely, but possible.
This is not a major storm scare. It's a low probability of a medium/high impact weather event that may just end up meh.
Officially, the Storm Prediction Center has us outlooked for:
💨☄️ 5% probability of damaging straight line winds (60 MPH) and/or up to quarter sized hail within 25 miles of you, and
🌪️ 2% probability of a tornado within 25 miles of you.
📌 A second line of showers and storms may still roll through Weds around/after 9 PM but those should not be severe if the storms come through earlier in the day.
Stay connected for updates and changes. Probabilities may (and probably will, for better or worse) change as information becomes clearer and models start to agree more.
It may be a good idea to put the Halloween décor inside the garage for now. There should at least be a little wind as this line pushes through.
Not much rain. 0.4″ or so isn't carrying us out of our abnormally dry/moderate drought. But it'll help!
---
Thursday we clear out, then cooler and drier.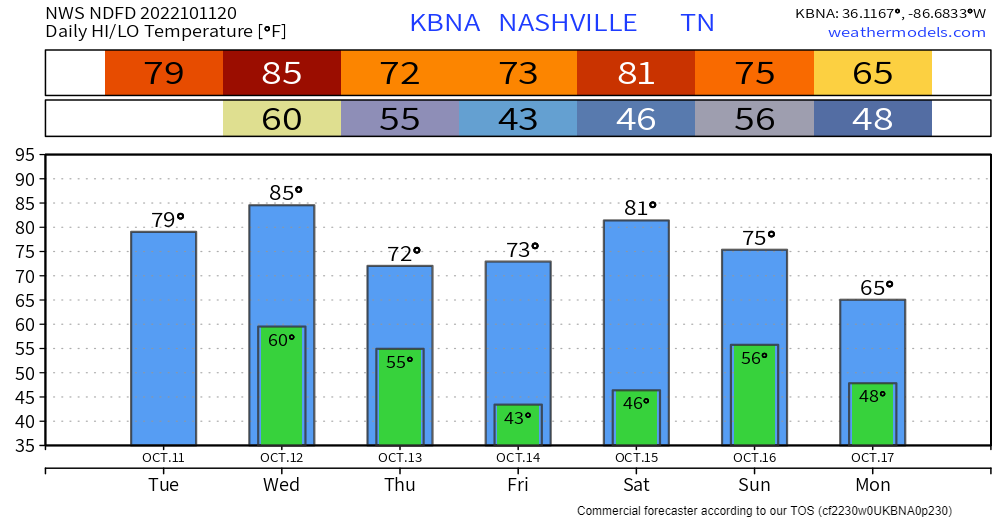 Next rain chance looks like Sunday, but that looks pretty isolated and meh, too far out.
Models hinting at maybe a light freeze by middle of next week, we'll see about that.
Quick References:
Weather changes constantly.
Follow @NashSevereWx on Twitter for any changes to this forecast.
We are 100% community supported. No ads. No subscription fees. Keep it free for everyone.