Some light showers this morning – no worries with these.
🕜 General ETA for main line of storms is 4-7 PM –> HRRR model thinks 5-6 PM (This could very easily change, stay connected!)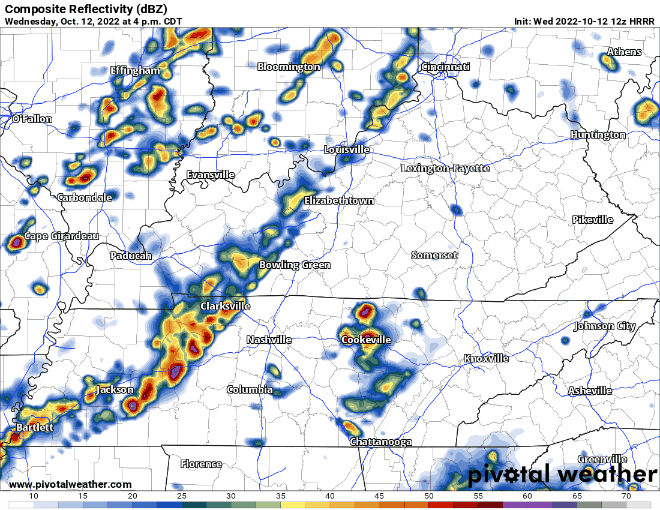 🕜 NAM3k model thinks storms in front of the line arrive 6-7 PM, while the main line gets here around 10-11 PM. (Majority of models lean toward the HRRR solution, ETA of 4-7PM is more likely, but it is unwise to discount any model).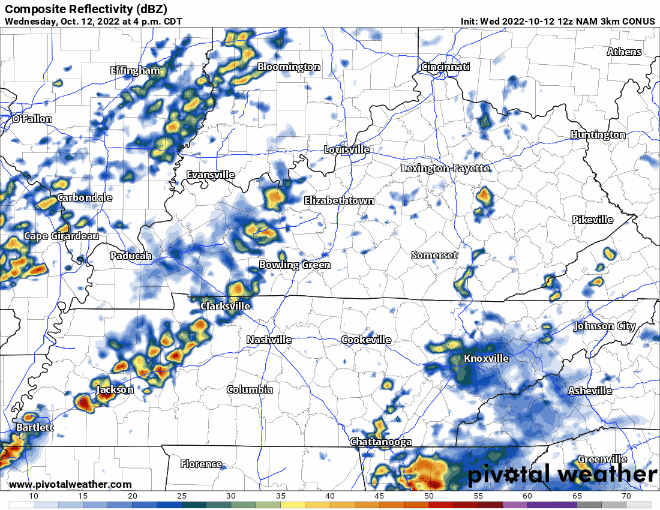 ❕❗ Models disagree on exact timing and severity of the line.
Some models think the atmosphere will not be able to support severe weather – just rain.
Other models think ingredients come together and allow for a low-probability of damaging straight line winds, hail, and a spin-up tornado or two in the line.
By any means, this is not a "grand slam" event. This is a low probability of a high impact event.
⚠️ The Storm Prediction Center has us outlooked for: (all probabilities within 25 miles of any given location)
💨 15% chance of damaging straight-line winds (58mph+) (secure trampolines, Halloween decorations, move loved cars away from trees)
☄️ 5% chance of severe hail (1″+ in diameter)
🌪️ 2% chance of a tornado
Things will likely change as new information comes in and as it comes closer. We'll be tweeting all day long. Have multiples ways to get information.
You probably won't be under a Tornado Warning today, but in the chance you are, it's been a while. Here is a refresher on what to do.
The blend of models think we get anywhere from 0.5″ to 1″ of rain. Won't bust our drought, but that's a good start.
---
Thursday we dry out and cooler and drier conditions filter in.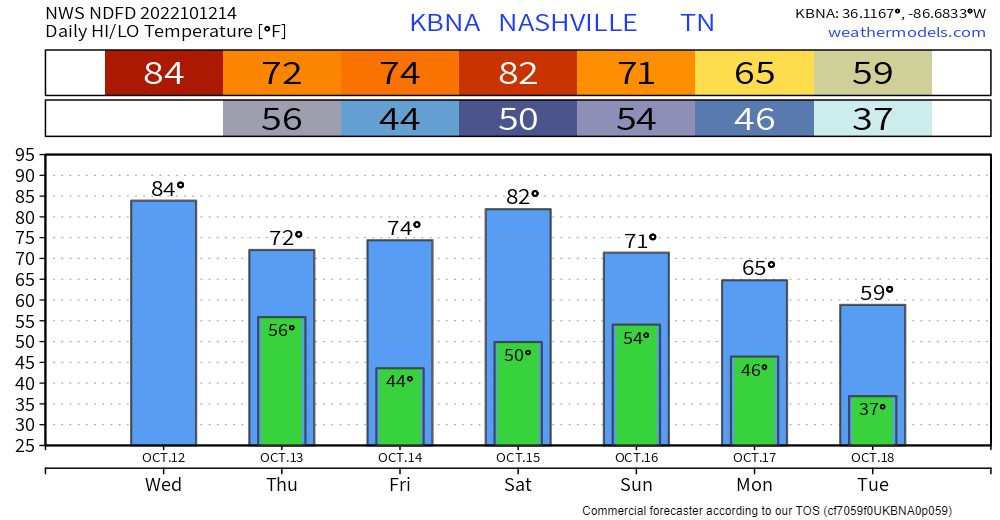 Next rain chance looks to be Saturday/Sunday, but looks scattered and is far away.
Middle of next week we may be looking at our first freeze? Still too far out for much confidence.
Quick References:
Weather changes constantly.
Follow @NashSevereWx on Twitter for any changes to this forecast.
We are 100% community supported. No ads. No subscription fees. Keep it free for everyone.