HRRR has showers and storms already moving into our area with storms continuing into the afternoon/evening.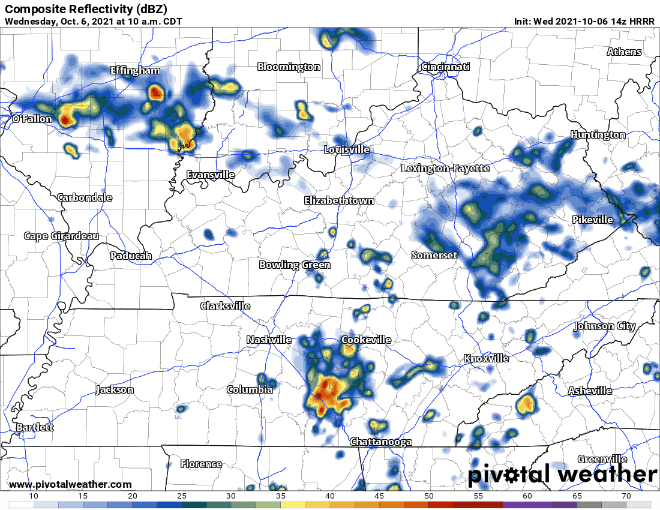 SPC has included us in their outlook for severe weather today with the following probabilities for seeing severe weather.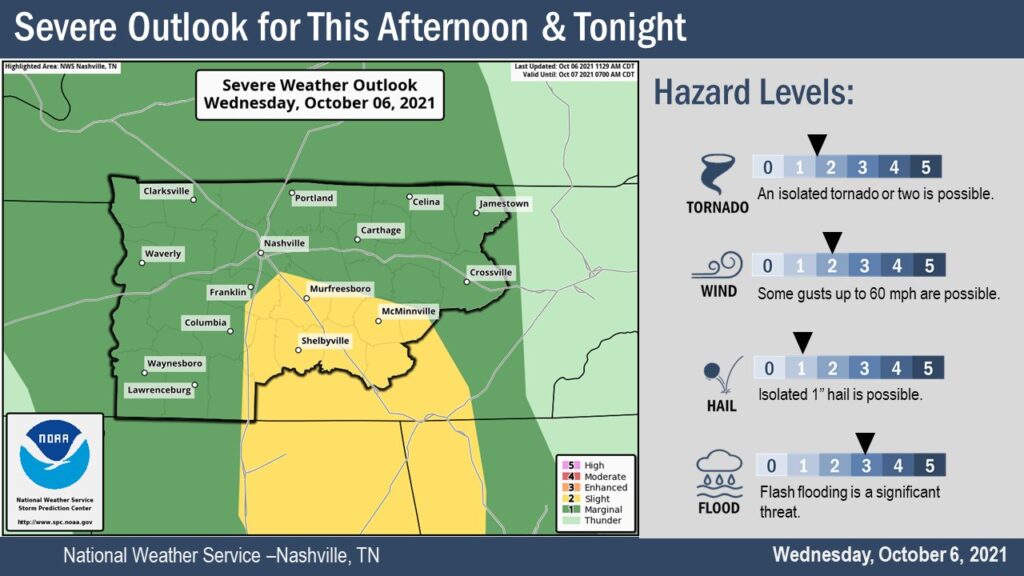 The flash flood watch that is in effect until tomorrow morning did not include our area, only counties south of us. You can expect us to get 1.5-2″ of rain through Friday night. The main threats for our area include gusty winds up to 60 mph and isolated hail up to 1″. Tornadoes are not out of the question.
New to the area and not sure what to do in severe weather…or maybe you just need a refresher? Check this out, and have multiple ways to get warnings. https://nashvillesevereweather.com/what-to-do/
HRRR has storms moving out of our area by early Thursday morning. NWS states that scattered showers and thunderstorms are likely to pop back up Thursday afternoon – evening time finishing off early Friday. The models are not agreeing on the timing and scale of these showers and storms over Thursday and Friday. HRRR has the showers staying clear of our area Thursday with a couple pop ups around dinner time. GFS and Euro have scattered showers starting later Thursday morning and clearing out by dinner time. Friday has the same timeline for these models but with more scattered showers. Stay tuned for model ETA updates as we get closer.
Temps heat up to the low 80's and dewps drop to the low 60's by the end of the week.