Showers and storms look pretty widespread today. They look to hang around through the overnight hours. HRRR not showing a lot of breaks from the rain today.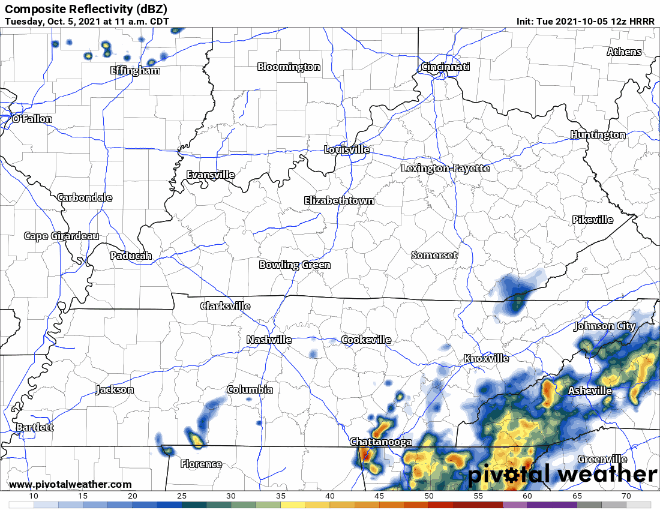 No gaps in rain = rainout potential. Outdoor plans don't seem like they will fair well. Nothing severe is expected with these storms, but don't rule out lightning and the occasional strong gust of wind.
There is a minor flash flooding chance for today. WPC puts us in the 5 – 10% range of seeing flash flooding within 25 miles of you.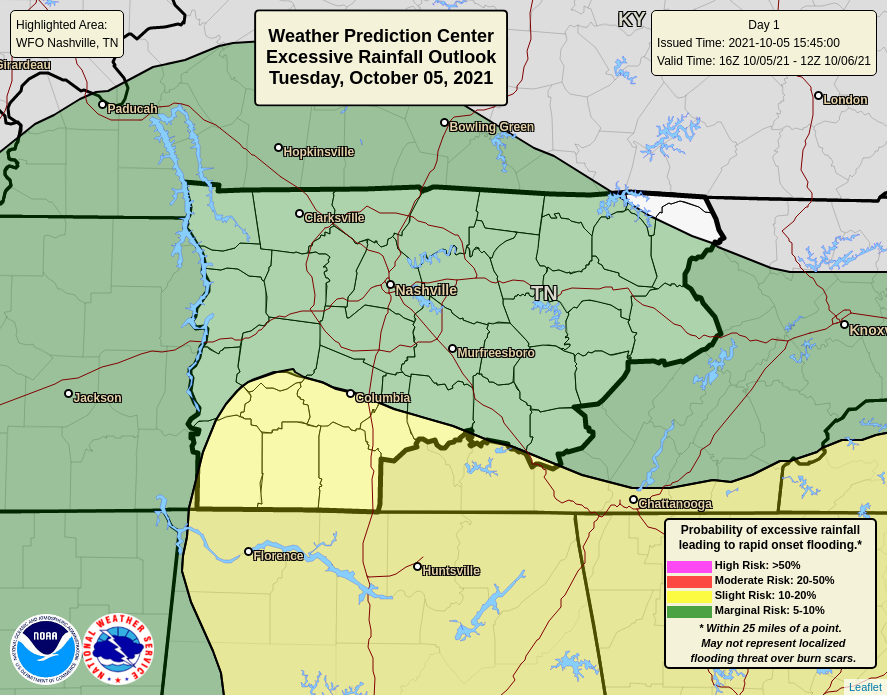 Rainfall totals will vary between now and midnight. Flooding chance is low, but definitely possible if a storm trains over you. If you live in a flood prone area, this could impact you more.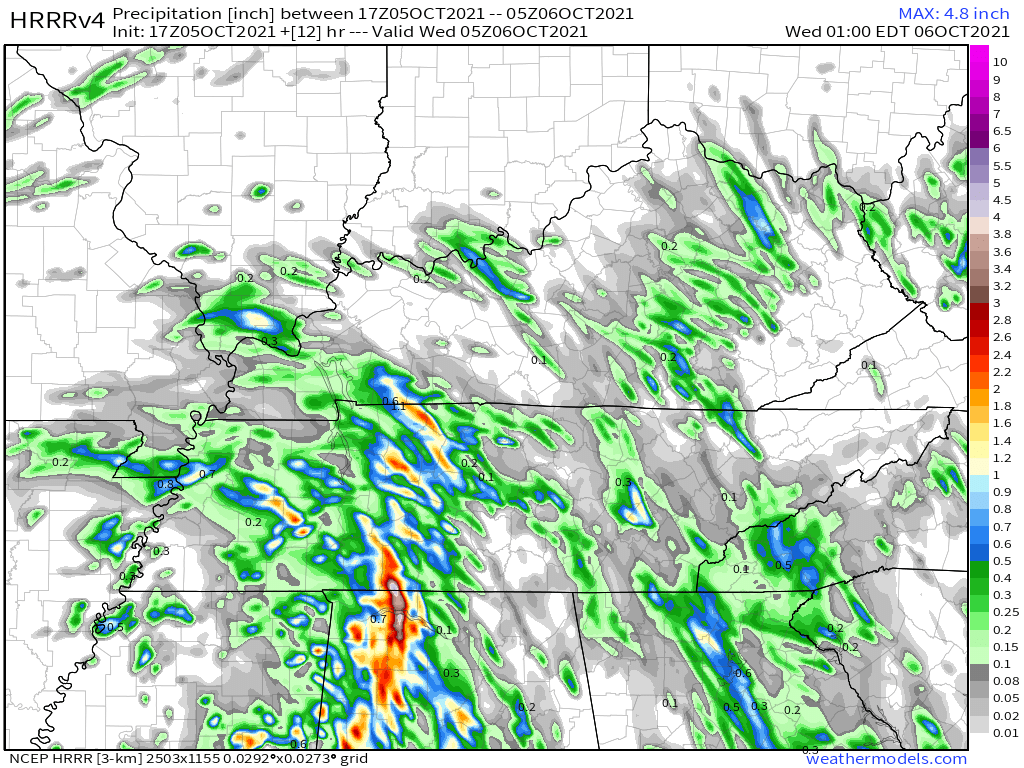 Rainy Week Continues
The rain is not going anywhere for a bit. Showers and storms from Tuesday will linger overnight into Wednesday. Rain looks like it'll stop for a little in the morning, but widespread showers and storms pick back up around lunchtime and stay with us until about 10 PM.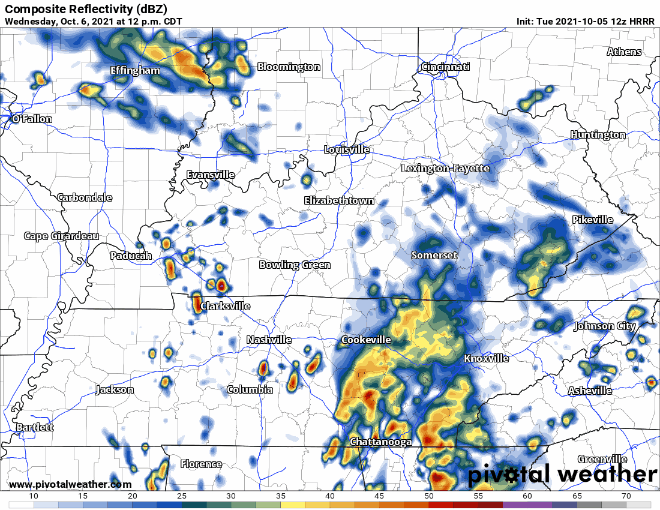 Rainouts are likely. Severe weather not expected, but lightning and gusty winds are still possible.
The same flooding chance from Tuesday continues through Thursday. Lots of rain falling these next 3 days, be careful out there on the roads.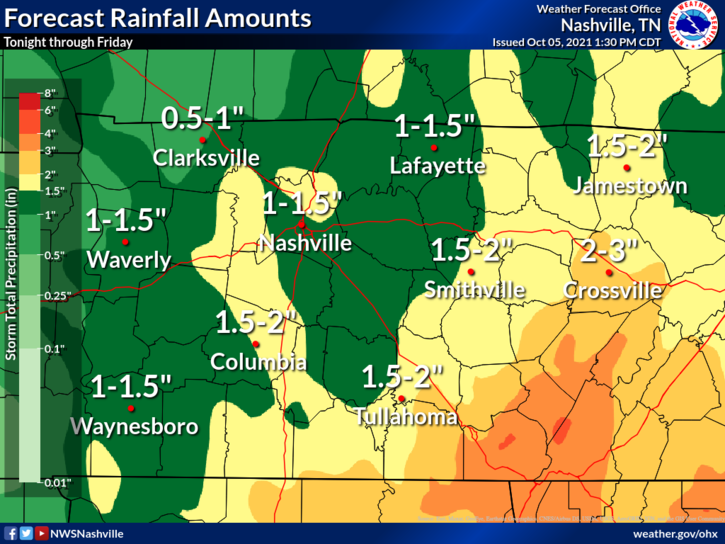 Rain chances are a lot lower on Friday, and basically non-existent on Saturday. Looks like we may have a nice weekend ahead!