Rain Chances Today
Radar from 9:40 CST shows precipitation sitting just off to our west.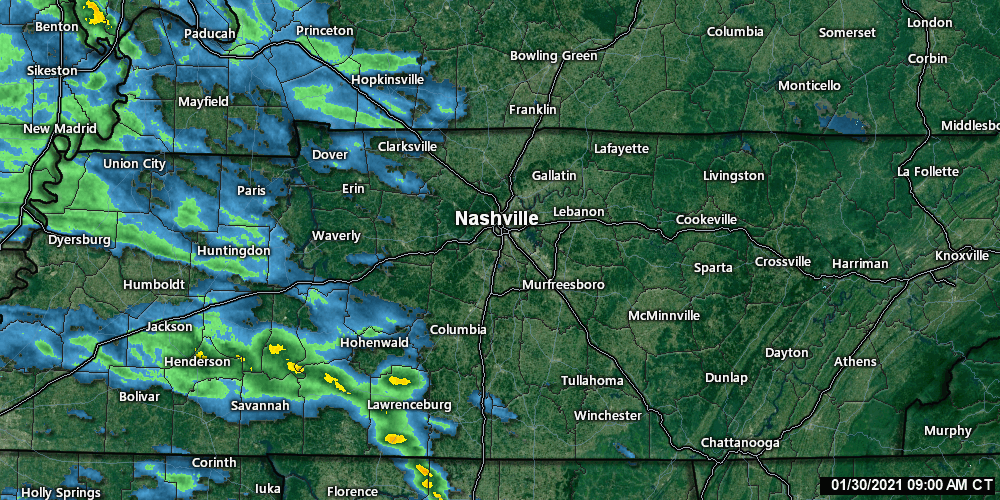 Radar is constantly updating, so for the most recent run visit https://nashvillesevereweather.com/radar/.
Once again, dry air near the surface will gobble up precipitation before it reaches the ground. See the large dry air slot (space between the red and green lines on the sounding) between the surface and 700mb? Yeah, you can thank the Dry Air Monster for that.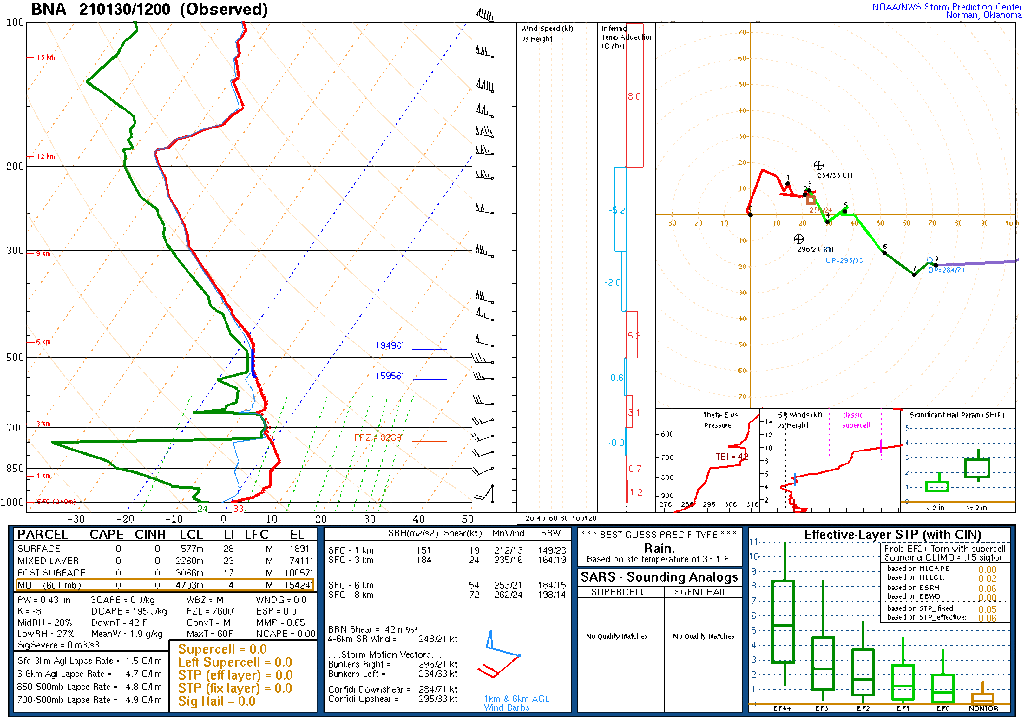 Timing
Some sprinkles may make it to the ground this morning. Models show the first round of more significant rain (aka rain that actually reaches the ground) arriving around 11am. That should stick around for a couple hours. We should see some clearing for a bit before the second round of washout rain. This looks to arrive around midnight.
Rain should clear out Sunday morning.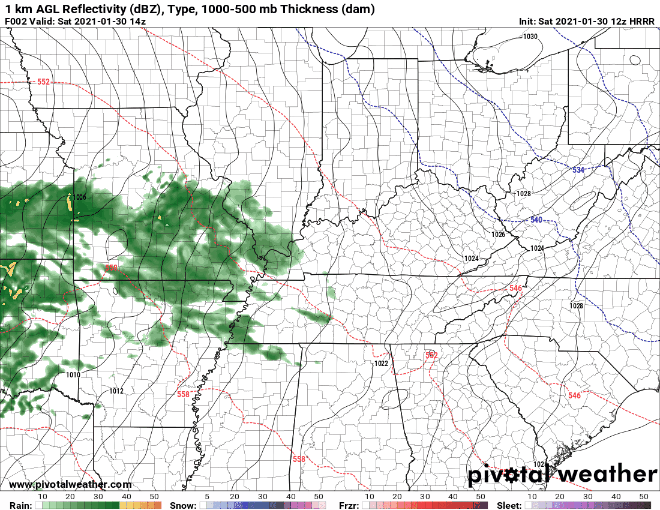 Rainfall Totals
We should see around half an inch of rain. Maybe a little less. Your backyard rain gauge reading will vary.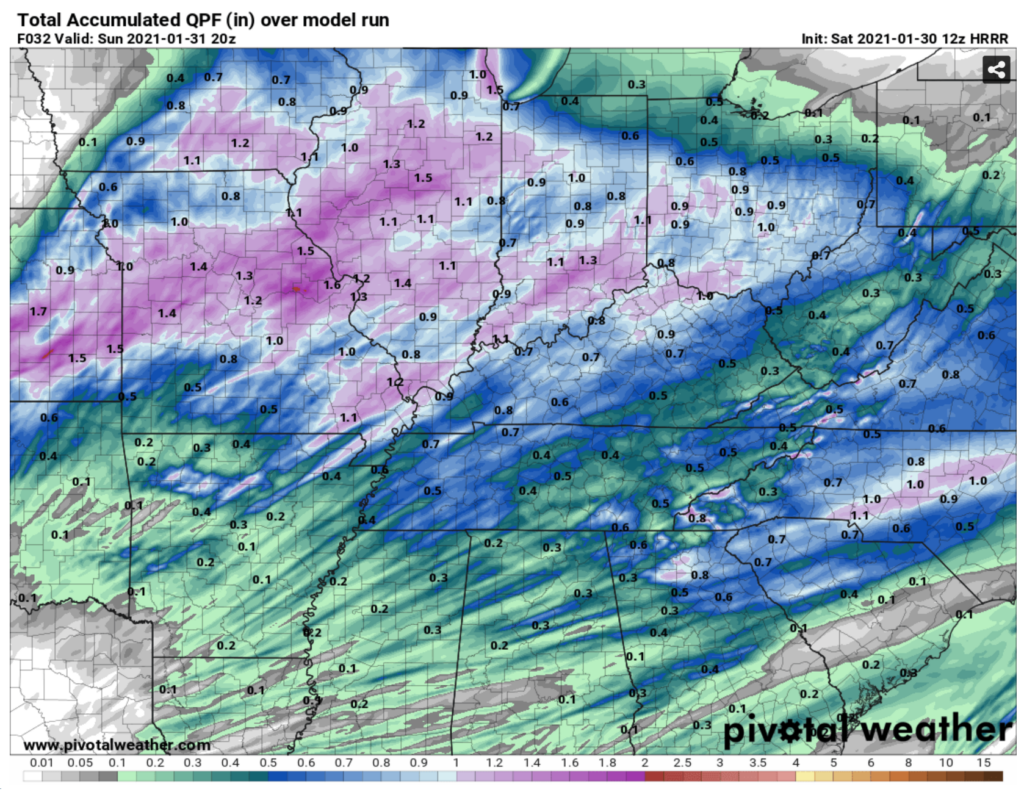 Other Threats
Instabilities are very weak at best.

-NWS Area Forecast Discussion
This is good news. Also, the SPC has left us out of their categorical outlook (categorical = hail + severe wind + tornadoes).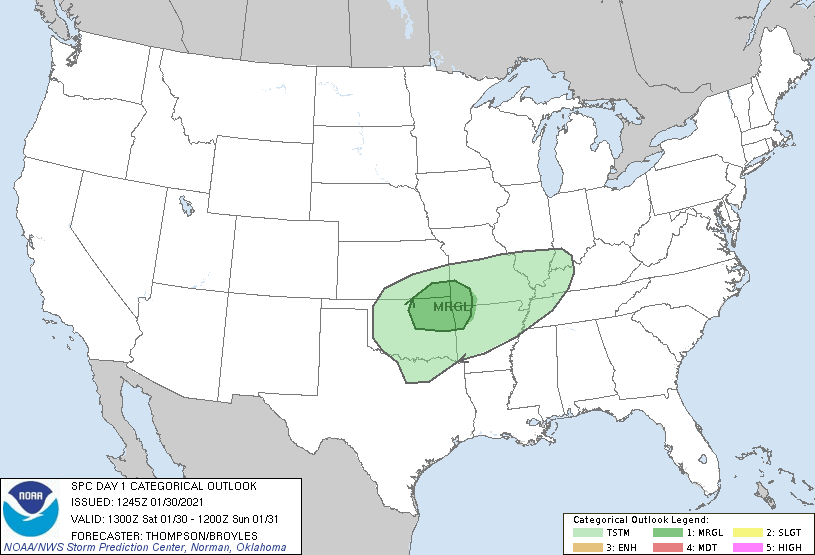 We could see some decent wind this evening as the rain moves in. Nothing reaching severe thresholds, though. Sustained winds around 15-25 mph, and we can't rule out some gusts reaching 35mph.
For the most part just rain, so you can rest easy tonight!
Flurry Chance Tomorrow Night
The cold front will pass over us tomorrow. Along with it comes a *slight* chance for some flurries Sunday night.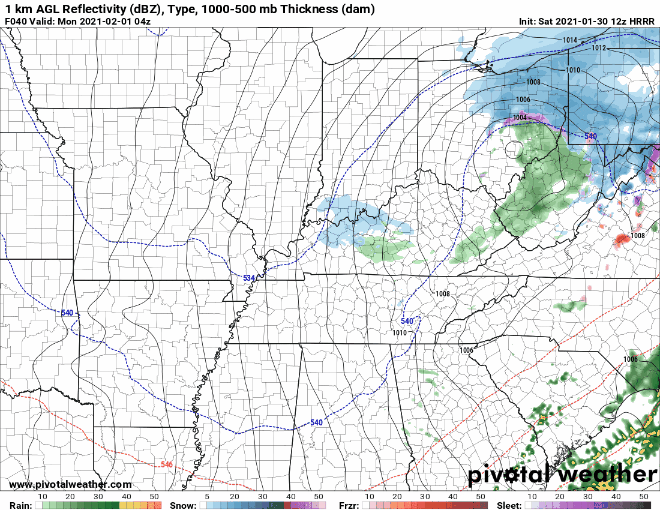 Don't get your hopes up though. A combination of Dry Air Monster and warm surface temperatures leads to slim chances for accumulation.
Next Week: The Rollercoaster Continues
Featuring Groundhog Day on Tuesday. Time to place your bets.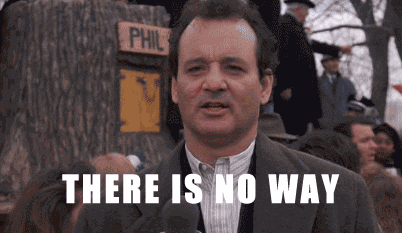 The week looks dry. Next rain chance on Friday.
There is a lack of model consensus for this event. Most models show just rain, but there is significant snow just to our north. I don't want to get your hopes up because we have been repeatedly let down on the snow front this winter.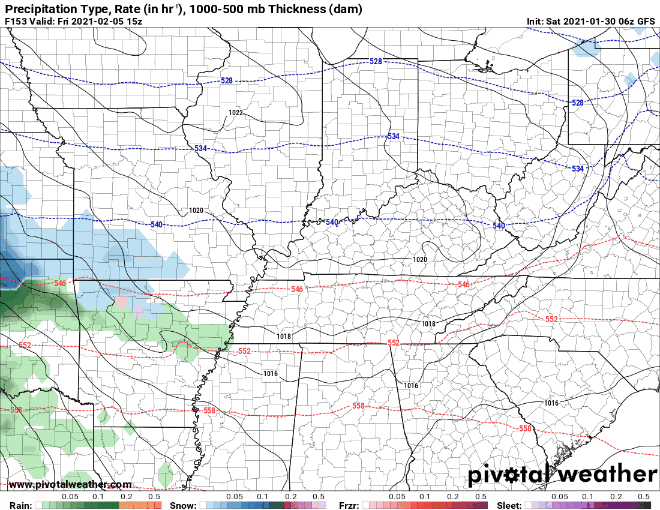 Will we see our first real snow of the season? Probably not, but stay tuned!
Until then, enjoy your Saturday!