Editor's Note: Check out Denver.
Last week we suffered through 70° dewpoints. It'll get more humid this week, but not expecting 70° dewpoints.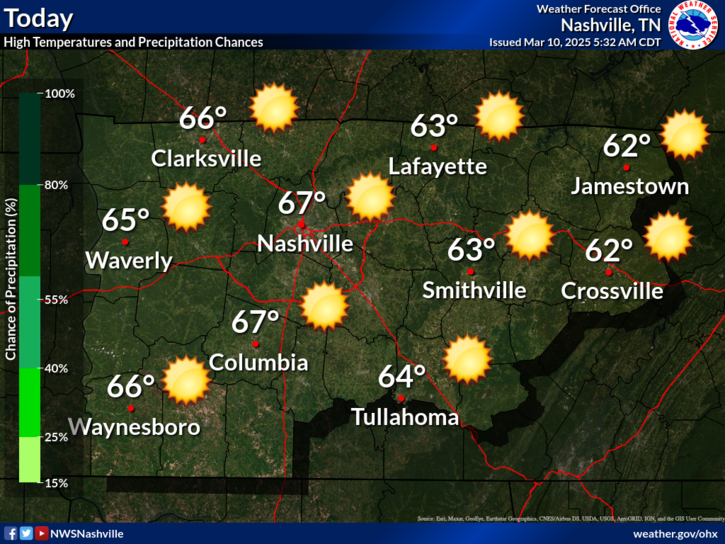 We'll max out in the upper 80s this afternoon. Little humidity so not running high 90s heat index values!! Our dewpoints this morning hung out in the 60s and will make their way down to the 50 degree mark by the afternoon.
Some late-night patchy fog with lows in the lower to mid 60s.
A Degree or Two Warmer Monday
Lower 90s temps projected Monday. Slightly warmer across the area Monday than today, nonetheless another beautiful day on tap!
We will stay near 90° through Wednesday.
Rain chances return Wednesday afternoon.
Rain chances return after 1 PM Wednesday, but the chances are low.
Chances increase for an isolated shower or thunderstorms Thursday. Nothing strong or severe expected – just your typical hit or miss afternoon passing storm.
Weekend Fall-Like Weather!
Thursday morning, a cold front will set itself up over the Mississippi River and move our way, arriving Friday. Cooler and drier air will arrive Friday into and linger into the weekend.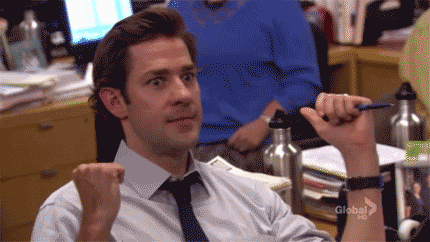 High temperatures in the low-mid 70s by Friday and continue into the weekend.
Next week (Sept 13-19) will likely be cooler than normal: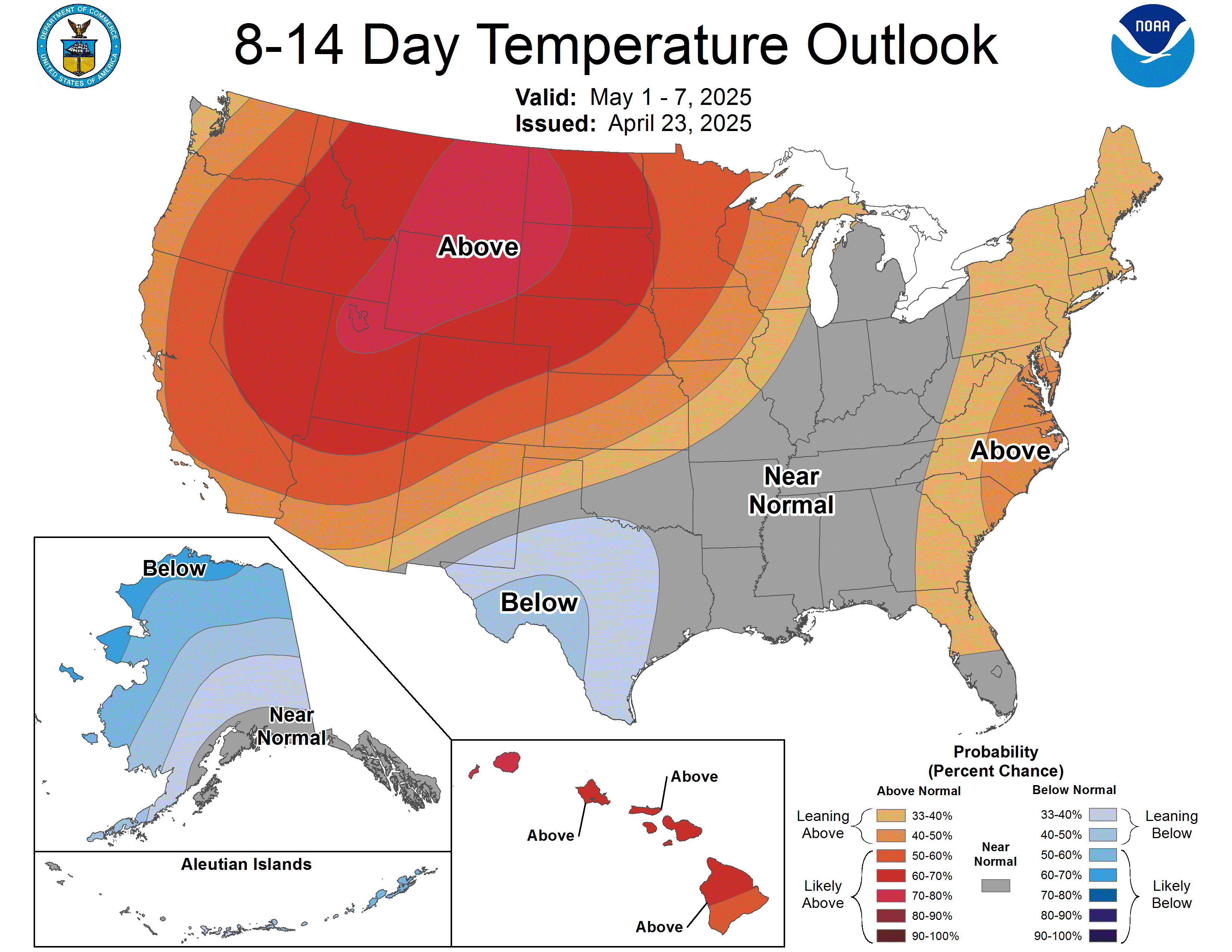 That should take us almost to the official end of the Summer season. The beginning of Fall appears typical for us, not hotter, not colder, than normal: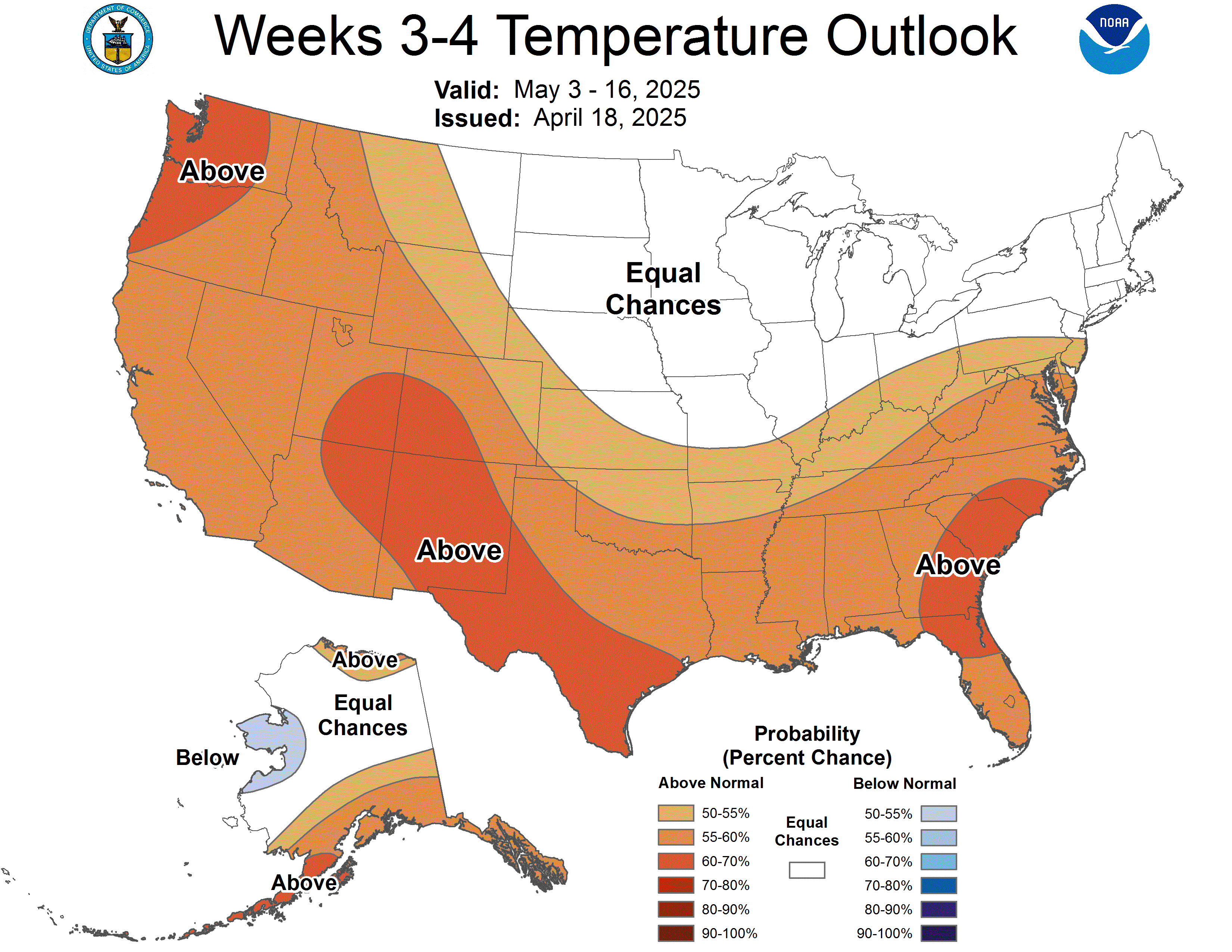 As always, check back for updates to the forecast and be sure to follow @NashSevereWx on Twitter!