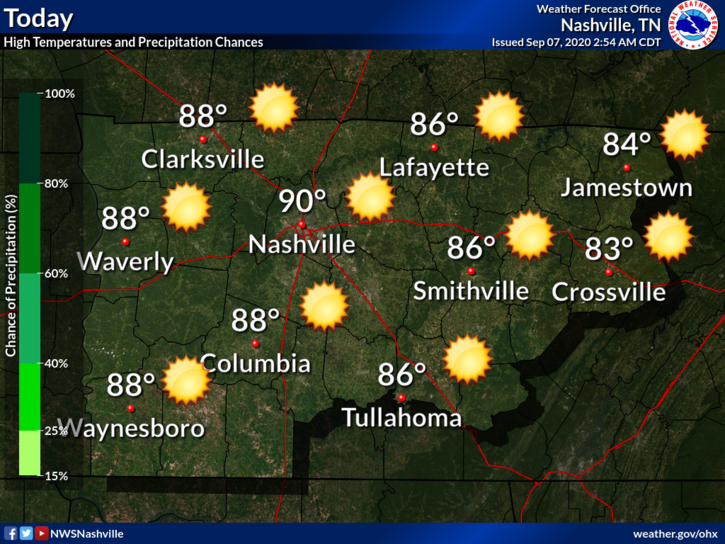 Slight uptick in humidity Monday but still comfortable. High of 90 with no rain.
Clear skies tonight with lows in the mid 60s.
Rinse and Repeat Tuesday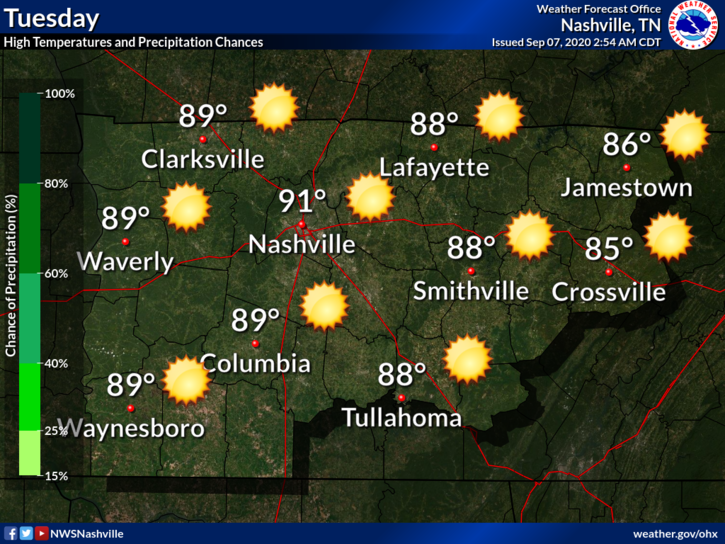 Maybe a touch more humid with another high at 90. No rain again.
Rain Wednesday-Friday looks… meh
Upper-level ridging will make it very hard to get deep moisture in here, NWS Nashville notes:
SFC/LL high pressure currently over the area expected to stay put into late week, as ridging builds aloft. These features will keep good deep moisture advection from occurring throughout the week.

NWS Nashville AFD 9-7-20
It's not out of the question that you might get a quick, passing shower but certainly nothing heavy or severe.
Rainfall Outlook from WPC shows barely a 0.10″ through next Monday
A frontal boundary will move through this weekend and that might be the focus for better coverage in showers/storms. We'll also see some cooler temps.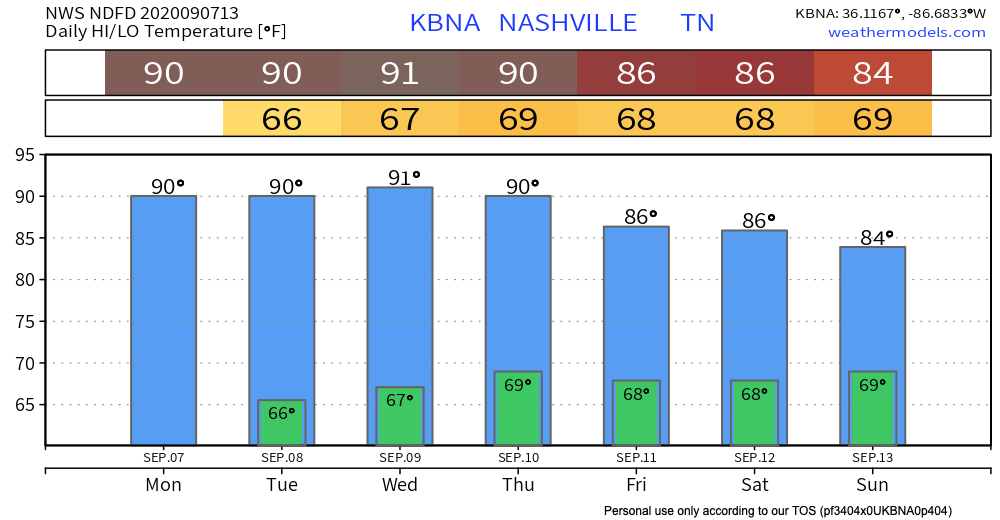 Below normal temps look to stay with us through the official start of fall!