Showers Maybe Storms Late Tonight
No rain today, high 60°.
Rain comes tonight, after midnight. A few rumbles of thunder and/or a downpour might wake you up tonight; hail the main concern. No tornado or strong wind concerns.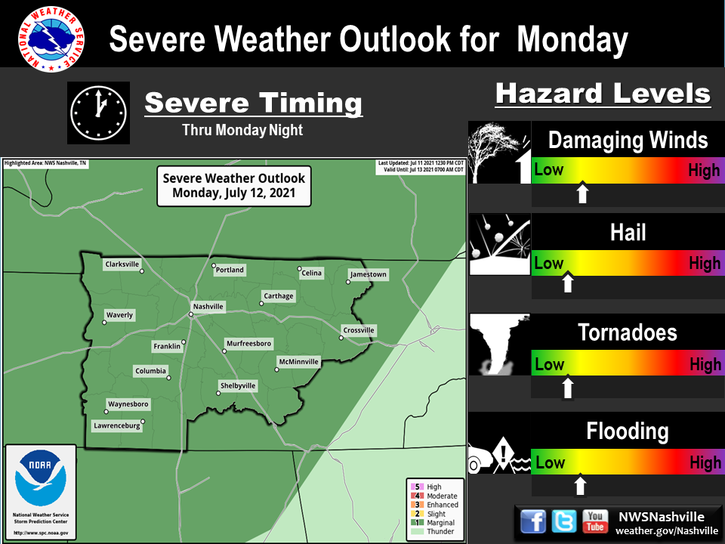 Hail up to 1″ in diameter is remotely possible, mainly south of I-40 in the dark green shaded area. The probability of a big ole hailstone falling within 25 miles of those in the green shaded area is 5%.
NWS-Nashville goes a little more in depth:
"Forecast soundings indicate some mid-level drying, increasing mid-level lapse rates, and elevated CAPE rising to near 500-1000 J/kg after 00z Tuesday. Thus, the Storm Prediction Center has highlighted locations along and south of the I-40 corridor for a marginal severe hail threat late tonight into Tuesday."

NWS-Nashville Forecast Discussion 1/13/20
Here's the HRRR model showing these stronger storms arriving around 2 AM. Actual ETA may vary:
Before, that, though, this:

Go Tigers! (Editor's Note: Will's a graduate, intern Bryce is a fan). No LSU fans were injured in the writing of this blog.
Rain Continues Off and On Tuesday & Wednesday
Light showers Tuesday morning. It won't be raining all day though; we'll dry out by the afternoon, high around 66°.
More showers move in on Wednesday morning, then scattered throughout Wednesday afternoon, although not at widespread as Tuesday morning. Wednesday won't be a complete washout, but you'll want an umbrella. Temps will be way above average and top out around 70°.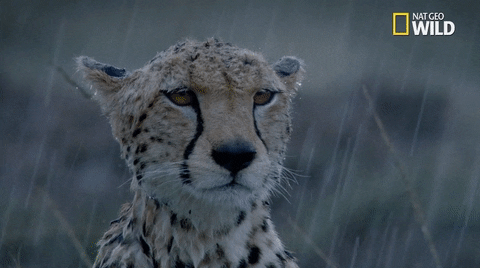 Finishing Off The Workweek
The rain will fizzle out on Thursday. We'll be a little cooler, in the upper 50s for the high.
More rain chances Friday, with warmer temperatures as a warm front moves in from the South.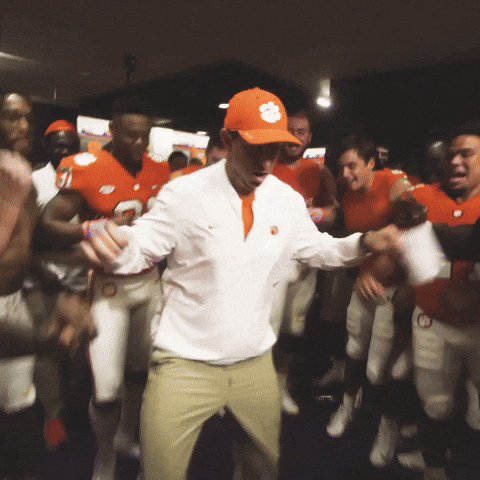 Check back for more updates!