The HRRR model predicts storms Wednesday morning around the AM commute, around 5-7 AM: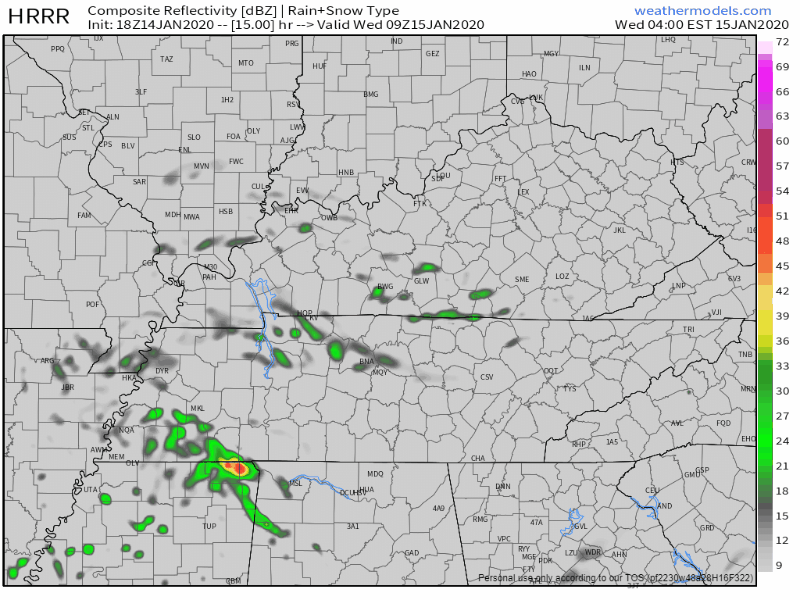 Other models think morning rain and storms are possible, but prefer to keep them south and east of us. ETAs may vary.
This morning the severe weather outlook for Wednesday included us, now it doesn't. Below, the shaded area represents a 5% probability of a Wednesday hail or severe wind event within 25 miles. That area is now southeast of us, where most morning — and a few Wednesday afternoon/evening — storms will be focused: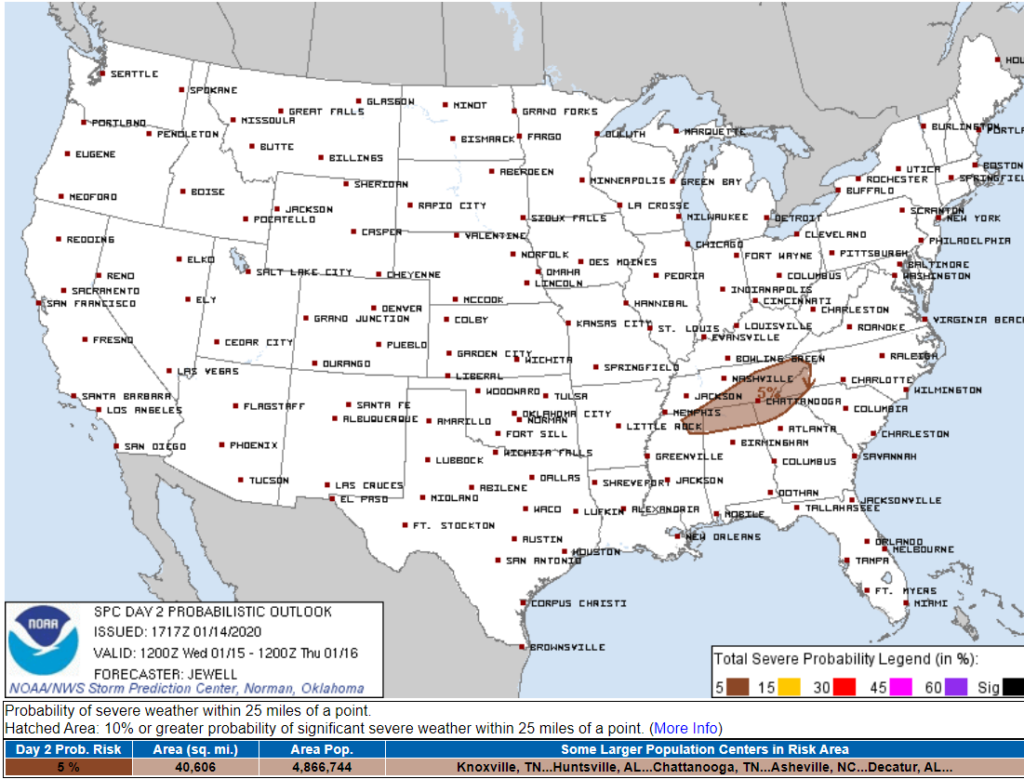 Keep in mind that HRRR model. It has storms coming in during the Wednesday morning commute. No tornado threat but they may be capable of small hail or gusty winds.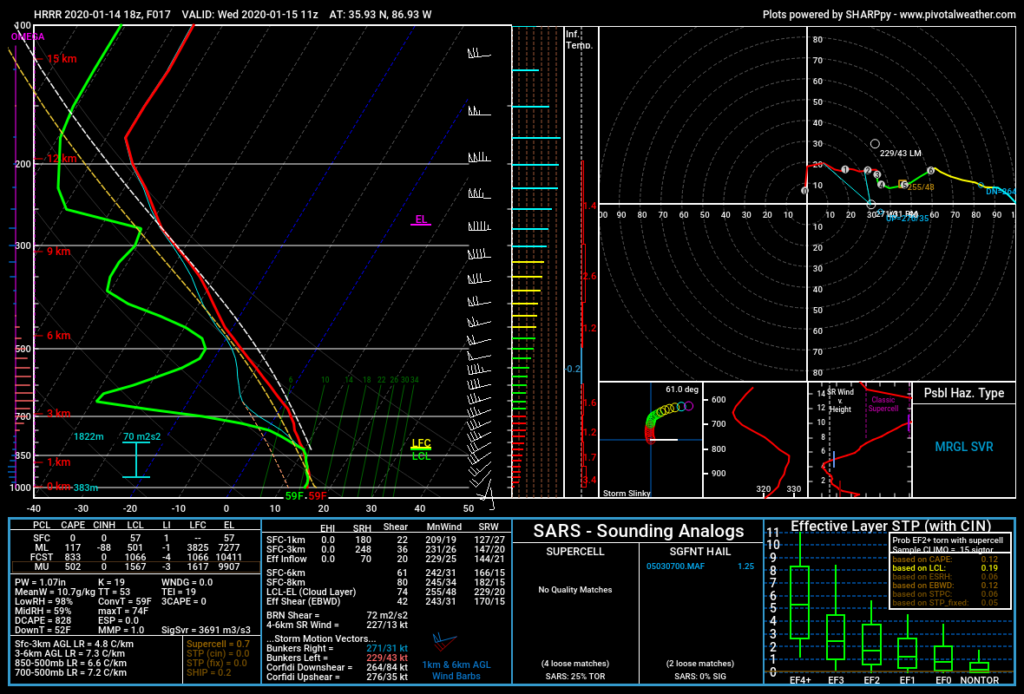 Roller Coaster Week Ahead
Wind chills Thursday morning will be in the mid 30s, Friday morning in the mid to low 30s.
More widespread rainfall will spread in from the west later Friday night and continue through Saturday. Instability will be nearly non-existent with this system, and the thunder potential will be quite low as a result. Have maintained a slight-chance mention of thunderstorms, but this may be tapered to showers in subsequent forecasts. Rain amounts look to be on the light side due to the progressive nature of the system, with most areas expected to receive less than half an inch. This system's associated cold front will bring a decent shot of arctic air behind it, but all precipitation is expected to end long before temperatures could allow for any wintry precip.

NWS-Nashville, Afternoon Forecast Discussion, 1/14/20.
Saturday looks like rain, but storms are unlikely.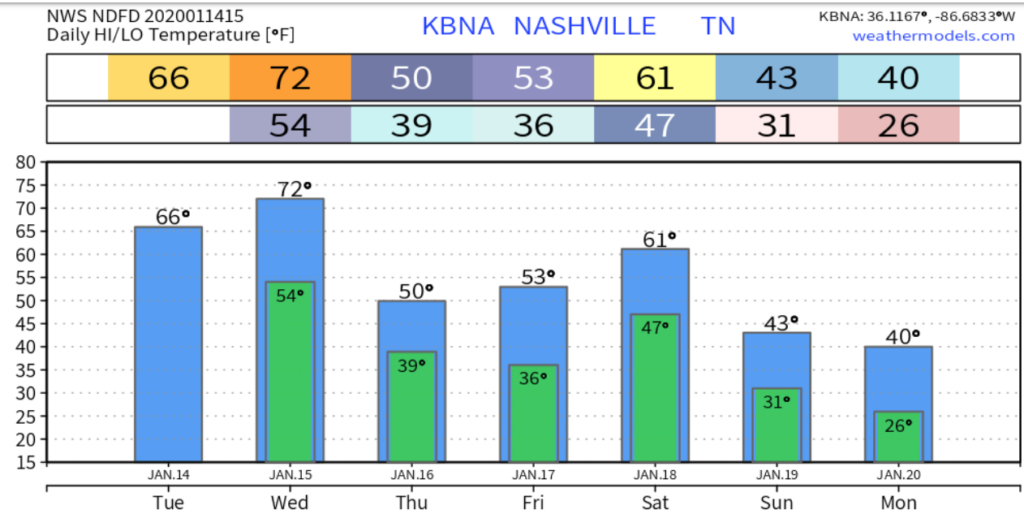 It should turn cold next week.
Data shows a weak indication of cold temps and precip toward the end of January. Does that mean snow? No, but maaaaybbbbeeeee. Have hope snow fans, the most likely snow weeks of winter have yet to come.